2018 Step Up & SHINE Winner's Journey

Nicola Hamm was awarded the 2018 Step Up & SHINE Scholarship! Follow her bespoke education programme as part of winning the prestigious industry competition prize. Keep reading to find out more on what the Step Up & SHINE Scholarship has meant to Nicola and what great courses she has attended so far! Also watch her video here.
May 2018
Nicola was awarded with the scholarship at the Fellowship's President's Network
"Being announced as winner of the competition was phenomenal! Particularly because I'm only from a small salon in Portsmouth so I didn't expect to get very far. I've dreamt of reaching the top of my career as a stylist, so having access to this level of quality training will enable me to take the steps to get there. This is a once in a lifetime opportunity that I'm not going to waste." Read more here.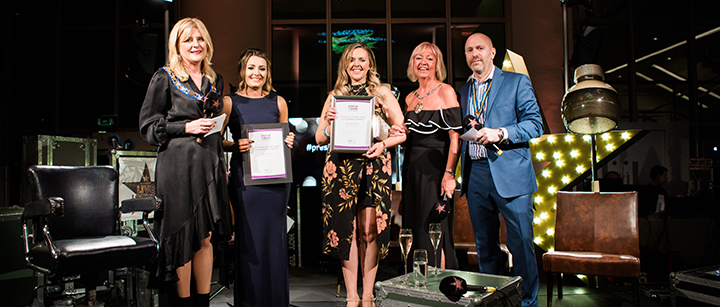 Nicola spent the day with mentor Debbie G
Nicola spent the day with mentor Debbie G at her salon Billi Currie to go through which bespoke training she would like to undertake during her Step Up & SHINE year scholarship.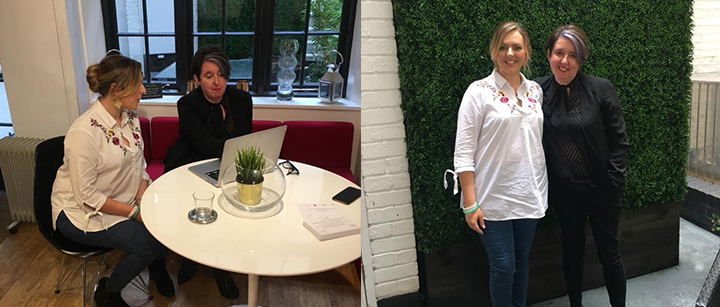 June 2018
After winning Step Up & SHINE in May this year, Nicola Hamm from Escape Hair Lounge in Southsea, Portsmouth has officially started her educational journey. Nicola's prize for winning the prestigious industry competition, which is jointly run by the NHBF and the Fellowship, was a year-long bespoke training programme which the stylist began by attending a one-on-one training day with expert barber, Joshua Stokes from Ruffians barbers.
Nicola commented: "I've only had basic barber training in the past so being able to learn new ways to cut hair at a Ruffians barbershop was great. I gained so many new skills during my day with Joshua and I feel so motivated to put everything I learned into practice. I can't wait to see what the rest of the year will bring!" Read more here.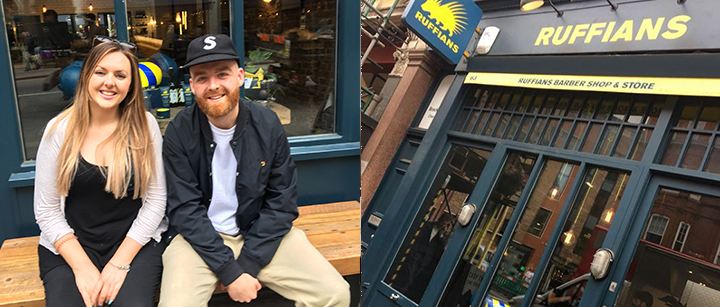 July 2018
Nicola's bespoke educational package has opened doors to a variety of training opportunities designed to enhance the talented stylist's career, which has included her attendance on TONi&GUY's prestigious Creative Cutting Course.
Nicola was able to challenge her creativity as she explored some of the latest hair fashion trends during the full day course at TONi&GUY's London Training Academy. The International Artistic Team then led the way in teaching Nicola the innovative approaches and advanced cutting techniques used to achieve the latest looks, before the Step Up & SHINE winner was able to discover some of TONi&GUY's trend predictions for the season ahead. Read more here.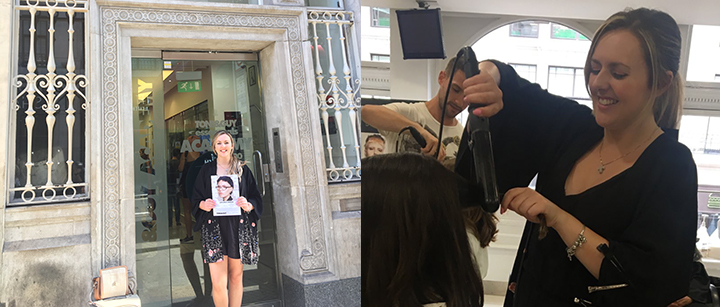 September 2018
Nicola went to GHD to attend a sought-after Trend Reveal Seminar. On the seminar, Nicola was able to learn all the GHD tool know-how, along with techniques to blow dry, curl and style so that she can create the latest looks that her clients will love. The GHD's expert educators shared their dynamic focus on what's new for the season ahead so that Nicola can now return to the salon prepared for the hair trends that her clients will be asking for.
September 2018
Nicola attended a bleaching course at the renowned Not Another Academy. Nicola commented, "I gained so much confidence from attending the course - from the client consultation stage to the actual application. Bleaching is a trend that's here to stay so I know that I will be putting my new skills to the test for a long time to come."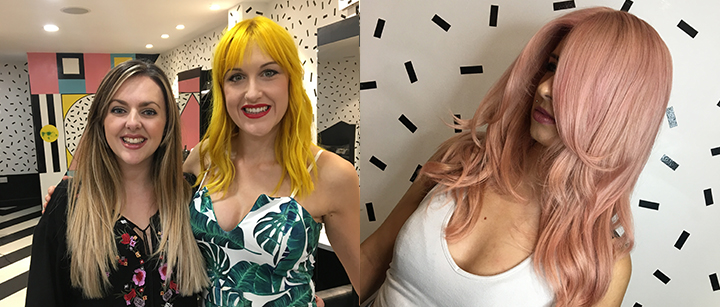 October 2018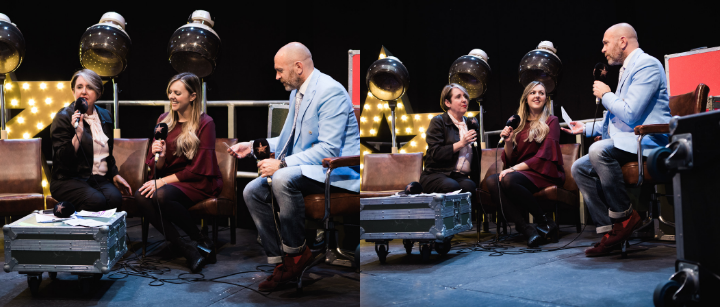 January 2019 Q&A with Nicola
Q: What did winning Step Up & SHINE mean to you?
A: Winning Step Up & SHINE meant everything to me! I felt a little lost within our industry before entering and this has given me a completely different outlook on my career!
Q: Which course so far have you put into practice in the salon the most?
A: I think all of the courses that I chose I have been able to put in to practice in the salon. I tried to pick a wide variety of different courses that would be relevant to the salon I work in.
Q: What would you say to anybody who is thinking of entering Step Up & SHINE?
A: I would encourage anyone to enter! The confidence and knowledge I have gained over this time has been more than I could have imagined! I love the fact it's open to anyone, any age, any level/experience giving everyone a fair opportunity.
Q: Tell us more about scholarship year with mentor Debbie G...
A: The day after winning Step Up & SHINE, I met Debbie G to discuss which courses I would like to do. I had a an idea of how I would like to use my funding and Debbie suggested some different companies to research. Debbie also suggested some different training courses I hadn't thought of.
Q: Which course has allowed you to develop in your career the most?
A: I have one more course to attend, which is the Affinage Colour Master course. I truly believe in our ever changing industry to have advanced colour knowledge is essential, I think this course will really help to develop my career.