2019 Step Up & SHINE Winner's Journey
Amanda Linehan from Hot Trends in Gillingham, Kent has been awarded the Step Up & SHINE Scholarship for 2019! Follow her bespoke education programme as part of winning the prestigious industry competition here.
May 2019
Amanda was awarded with the scholarship at the Fellowship's President's Network.
"Winning Step Up & SHINE is a dream come true! It took a lot for me to enter the competition because I have been lacking confidence for some time now, even though I have been a stylist for the past 16 years. But entering is the best decision I've ever made! The scholarship is going to give me the boost I need to learn the new skills that I have been craving. I can't wait to get started and take my knowledge back to the salon with me."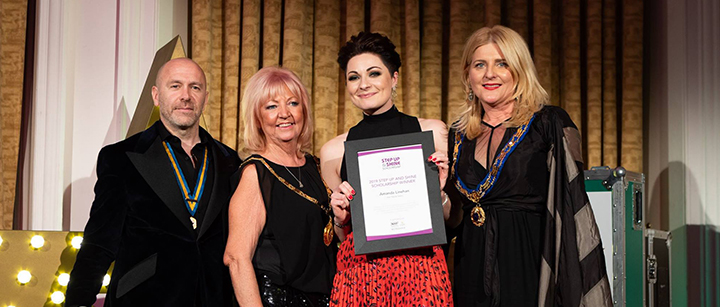 Amanda spent the day with her Step Up & SHINE mentor Debbie G
Amanda spent the day with her mentor Debbie G at her salon Billie Currie, London to go through which bespoke training courses she would like to undertake during her scholarship year.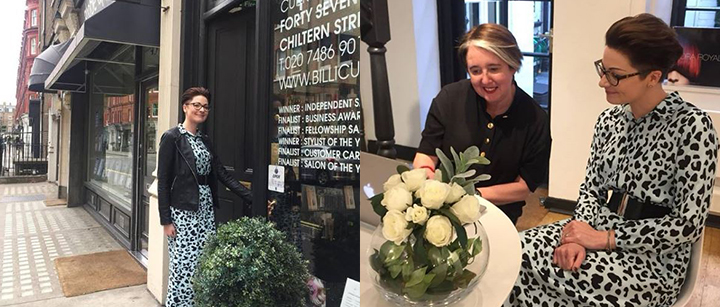 24 hours with Amanda Linehan
My alarm goes off at...
5:00am then I drag myself straight downstairs like a zombie and flick my coffee machine on. No day starts without strong coffee! I spend an hour on Instagram looking for inspiration and posting and then get ready to start my day in the salon at 7am. I live around the corner, so I always arrive an hour before opening to have yet another coffee and set up before the team arrive. That hour on my own is valuable time to me - the calm before the storm.
I am responsible for...
A team of 6 which includes 2 hair stylists, 1 apprentice, 1 assistant, a beautician and a make-up artist. I manage the team and their columns and bookings. I also control my personal social media accounts and the salon's and provide support to the team to help them post the right content and the best pictures. I stock check and place orders once a fortnight and I train with my apprentice throughout the week. Cleanliness and the appearance of the salon is very important to me, so I make sure it's spotless at the end of the night.
Days in the salon...
Typically involve me going through the appointment book, sending out reminders for the week ahead, as well as answering any messages and bookings. I usually have a full day of clients, so I tend to book out an hour a day for catch-up time.
Days out of the salon as part of my Step Up & SHINE Scholarship...
I get up early and choose a professional yet fun outfit. I wear black all week in the salon, so I like to use this time to add some colour and also make an impression. I grab a takeaway coffee and get the train to London and Instagram my whole journey on my story so people can join in with me. After attending a course, I walk around London and get inspiration from the buzz of London life - the music and style of the shops and the outfits and hair of the shoppers.
The best part of my job...
I get to give my whole team the buzz and opportunities that hairdressing offers and I get to share our journey with the clients. They love to be a part of it.
Post work
My husband and I don't get any days off together, so we really value our evenings. After spending 1 hour after work catching up on emails, we love to cook dinner together before walking our dog then putting our feet up and watch our favourite box sets....if I don't fall asleep!