Bookmark this post to keep up to date with lockdown news across the four nations.
Please note: rules can vary across the country when lockdowns are imposed. If you have specific questions about your particular area, please contact your local authority. You can find your local authority on the government website. You can also email the Department of Health and Social Care with any queries about local lockdowns: TTDHSCexternalaffairs@dhsc.gov.uk
Find out what financial support is available across the four nations.
This blog post covers:
What is a local lockdown?
A local lockdown applies to a specific area where measures are imposed to control a local spike in coronavirus infections. A number of different measures can be imposed, including one or all of the following:
Certain shops and venues are closed.
Public events are cancelled.
People are asked not to travel into the area.
Residents are asked not to travel outside the area or to city centres.
Visiting between households is restricted.
The number of people who can gather together indoors or outdoors is restricted.
Hospital and care home visits are restricted.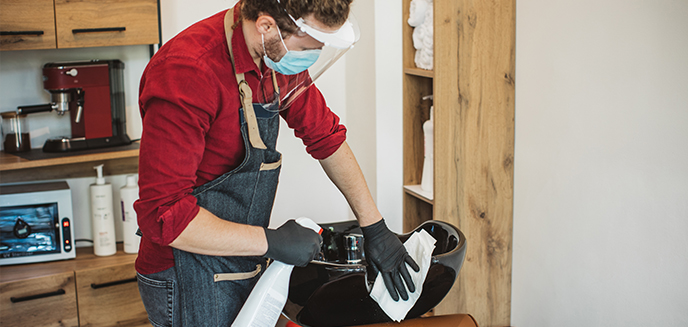 Lockdowns: England
LATEST UPDATE: ROADMAP OUT OF LOCKDOWN

'Personal care premises' including hairdressers, salons and close contact services are now allowed to open.
Mobile businesses should follow the guidance for working in other people's homes as well as the England guidance.
Saunas and steam rooms cannot open until step 3 of the roadmap which is due to start on 17 May 2021.
Also, when step 3 comes into force:
You will be able to provide reading materials such as newspapers and magazines in client waiting areas.
You will be able to provide refreshments in line with the guidance for restaurants, pubs, bars and takeaway services.
Find out more on the government website. Download a pdf of the full roadmap.
When can training start again?
Training providers
Independent and private training providers in the personal care services sector were allowed to reopen on 8 March 2021 to offer practical and hands-on training and assessment. They must follow government guidance for reopening.
Training in salons and barbershops
Training can take place in salons and barbershops from 8 March 2021 if:
Training cannot be done remotely.
Everyone taking part is a staff member.
No members of the public are involved.
On 18 July, the government gave new powers to local authorities in England enabling them to close individual premises and public places and to restrict events. Previously, they had to apply for a court order. Local authorities must review their decisions every seven days. These powers are in place until 17 January 2021.
The health secretary can close and restrict access to individual premises under the Coronavirus Act 2020.
The government can put in place a local lockdown in England under the Public Health Act 1984.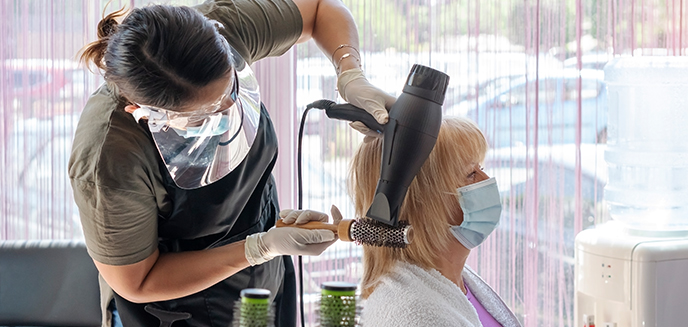 Lockdowns: Wales
Lockdowns: Scotland
Hairdressers and barbers in Scotland have been allowed to open on an appointment-only basis from Monday, 5 April 2021.
All shops (including salons) can offer click and collect-by-appointment retail services from Monday, 5 April 2021.
Latest update from Scotland: 26 April 2021
Scotland moved to Level 3 onMonday, 26 April 2021.
Close contact services such as beauty salons and mobile hair and beauty services can now reopen.
For more information visit https://www.gov.scot/news/moving-to-level-3/
The Scottish Government has updated its guidance for close contact services.
Face coverings are a legal requirement. Services that require a face covering to be removed should not be offered or performed.
Lockdowns in Northern Ireland
Latest update 19 April 2021
Hair and beauty businesses in Northern Ireland (including mobile) can reopen strictly by appointment only from Friday, 23 April 2021.
Businesses will also be required to collect customer details to help with the Test, Trace, Protect contact tracing programme.
The Northern Ireland guidance for close contact services was updated on 21 April 2021.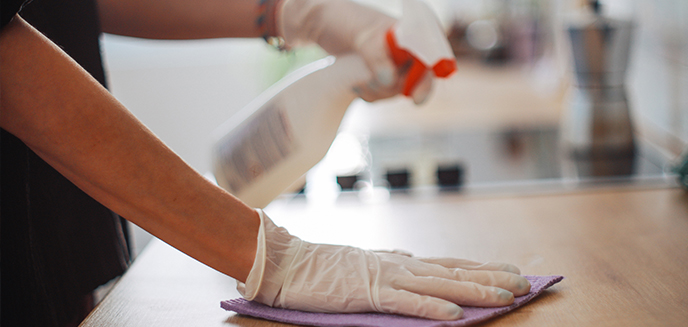 NHBF #DoItRight campaign
It's vital for salons and barbershops to guard against new lockdowns being imposed.
Salons and barbershops should continue to follow the relevant guidelines to help reassure and protect both staff and clients. This means using the correct PPE and carrying out regular cleaning and sanitising, especially between clients. Find out more.
By keeping to the rules, you will reduce the risk of local lockdowns and further closures. In addition, if you don't keep to the guidelines, you may be breaching health & safety law which can lead to fines or even prison.
#DoItRight campaign
In response to government warnings that it may close the hair and beauty sector again if safety guidelines are ignored, the NHBF has launched a #DoItRight campaign to encourage everyone in the industry to stick to the rules.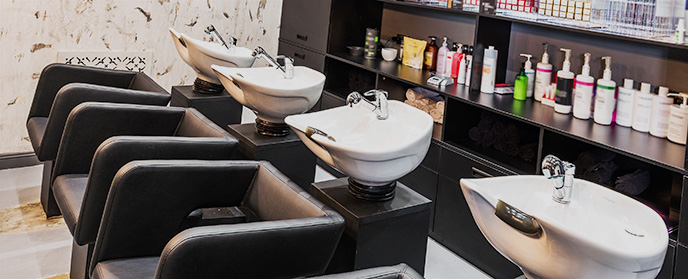 If your salon or barbershop is told to close
You may be instructed to close your salon or barbershop again if a local lockdown is imposed.
Find out what financial support is available across the four nations for your business, your employees and self-employed chair/space/room renters.
Inform your staff
Let your staff know as soon as possible how the local lockdown will affect your salon or barbershop. For example, will you have to close again? Will you have to stop offering certain services and treatments?
Make sure you and your staff are clear about what's happening and what needs to be done.
Can I tell my employees to take paid annual leave?
You can tell your employees when to take annual leave, but you must give them twice as much notice as the amount of leave you want them to take. NHBF Members can call our membership team on 01234 831965 or our free 24/7 legal helpline to make sure your calculations are correct.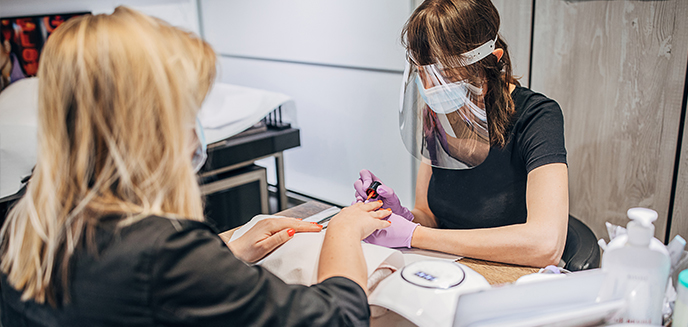 Can I lay off staff or reduce hours?
Always take legal advice if you need to lay off staff or reduce their working hours.
Employees who are laid off or asked to work reduced hours will be entitled to full pay unless their employment contract says they don't have to be paid or can be paid less for hours that aren't worked.
There is no limit on the length of time your employees can be laid off or asked to work fewer hours. However, employees can apply for redundancy and redundancy pay if they have been laid off for four weeks in a row or six weeks in a 13-week period.

You must get your employee's agreement if you want to change the number of hours they work on a permanent basis.
Inform your clients
If you need to cancel appointments, let your clients know as soon as possible.
Explain that you will be in contact again as soon as you can re-book.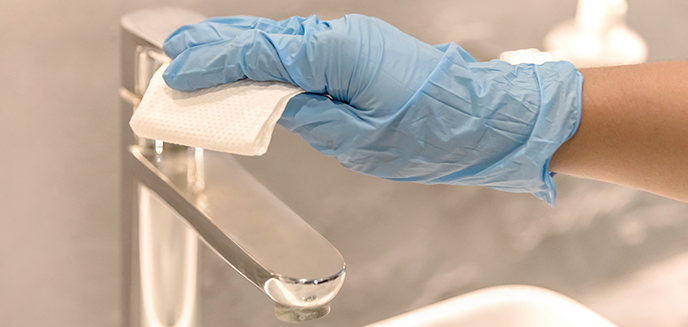 Close down safely
The Metropolitan Police have issued some guidelines including the following:
Test your alarm, ensure it is monitored and fully operational
Identify any vulnerable areas. Rectify these. Ensure security gates, bollards and fire
exit doors have been secured prior to closure of the premises.
Make sure you have a list of key holders who can be contacted in times of emergency.
Ensure your contact details for staff are up to date.
Consider moving high value items into secured stockrooms and out of view.
Ensure keys to the premises are not left inside and are instead with
dedicated key holders.
Consider timer switches or ensure sufficient lighting is left on at the
premises/surrounding area.
Ensure there are no combustible materials left near the building such as
packaging - consider the risk of arson.
Review your CCTV to confirm it is working, provides good quality images and is
positioned to cover as much of your premises as possible. You may wish to
consider a mobile phone app that allows connectivity and a vocal capacity to engage
with any intruder.
External shutters are recommended but some buildings may be subject to planning
approval before installation
Laminated glass or security film can be applied to existing glass to make it more
resistant to a physical assault. Shutters and grilles (subject to planning regulations may
also be a consideration).
Fogging devices that activate as a result of an intruder activation may also be
beneficial-you can't steal what you can't see.
Avoid legionella by regularly flushing through your taps and water outlets if this is possible while complying with the government's current lockdown rules. Find out more on the Legionella Control website.
Will my business insurance cover me for losses caused by the lockdown?
Check with your insurance provider to see if you are covered. However, very few businesses have the specific cover that would potentially enable them to claim for the impact of the coronavirus pandemic.
Read detailed information about this provided by the Association of British Insurers.
Do my chair/space/room renters have to pay rent if we close again?
Find detailed information about this here.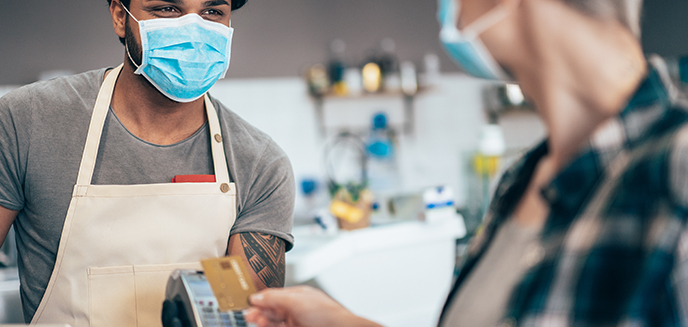 More information