Bigger and better
The question on everyone's lips right now – how can you make your salon or barbershop boom this year?
For the hair, barbering and beauty industry, now is the time to look to the future. We speak to three businesses to get their tips on growing your business in 2022.
Don't be afraid to launch new services
Dale Sampey, owner of The Barber House in Birmingham
'If you've got a new idea for a service, give it a try. You just never know what people want, and it could turn out to be really profitable. We've introduced a facial for men using Tom Ford products. I wasn't sure if men would want facials, but it's proved popular – they tell us they enjoy the relaxation time.
'We have big steamers that blow steam at them and then we apply a cleansing oil, scrub their faces, and use a hot towel followed by a cold towel. We then finish off the treatment with a moisturiser and give them a choice of Tom Ford aftershave. The treatment is only 25 minutes long, which means it doesn't take long to train our apprentices. With such high demand, the service is really profitable.'
Crunch your numbers
Bianca Jones, owner of Binks Hair Studio in Wiltshire
'Business owners need to sit down and go through their numbers. I went through my services with a fine-tooth comb and worked out to the minute how much each one was costing me. I found out I was working at a loss in some areas. I either scrapped these services or altered the price so it would work within the salon. You've got to crunch your own numbers and find out how much it costs for you to be open by the minute. The numbers don't lie. If you know this and factor your prices into them, you won't get caught out.
'For instance, when I used to do a balayage, I included the toner in the cost. I worked out that the extra time needed to do a toner was around 30 minutes. The amount of money you spend on the colour itself is mind-blowing. I stopped the free toners and put them up to a minimum price of £20.'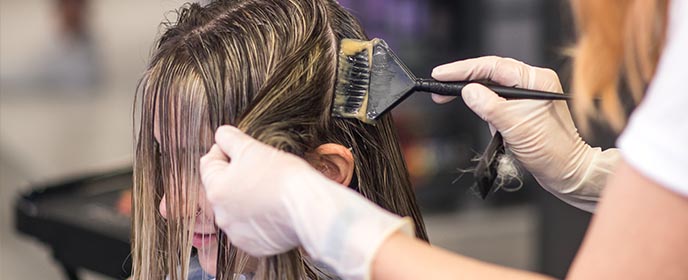 Strengthen your ties in the local community
Sharon Brigden, managing director of SLBPR, a national PR and communications agency whose clients include beauty and hair businesses
'Most of your clients will be based in your local area, so it's important to have strong community ties. There are easy marketing areas you can focus on, like teaming up with other local businesses. They have their clients and you have yours, which gives you a double mailing list to contact.
'It's about understanding your clients. For example, if your clients like nice coffee and always come in with their own coffee, you could team up with the local coffee place they go to. Then you're building a relationship with that business. Or you could team up with a good local sandwich bar and bring in lunch for your clients.
'It's important to think about who your clients are when deciding which local businesses to team up with. If you're a budget salon, there's no point in promoting your business at the local posh golf club. And if you're a luxury salon, make sure you team up with another high-end business.
'You may also find potential new clients in local colleges and universities. Students also make great models for training evenings as they are more experimental with their hair. School playgrounds are also a good place to target new clients – you could offer free mini-consultations to parents.'
Look for new retail opportunities
Dale Sampey
'Think about what you can sell alongside typical salon products. We used to have a fantastic retail side of the business, but it's now gone as people are used to buying online – so we're trying to change and think about what we're selling.
'For instance, we now sell branded umbrellas as everyone needs one, especially if it's raining when you leave the salon. The umbrella is a good-quality wooden-handled gentleman's umbrella and retails at £18, which leaves us with a good margin. We also sell branded water bottles. It's good marketing and another source of revenue for the business.
'We are licensed to sell alcohol and have a lovely bar open for people coming into the salon. You don't need to be having a haircut to use it. You can book seats at the bar and we serve cocktails, champagne and beer. It's another source of revenue.'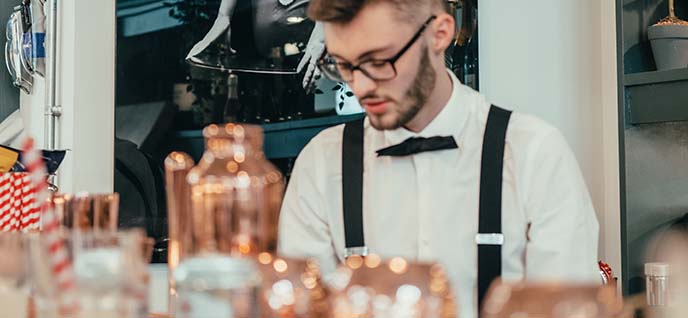 Find out what makes your staff tick
Bianca Jones
'I believe that when stylists love the work they do, they feel motivated and want to perfect their work. If they really love what they do, then the results will speak for themselves.
'I recommend sitting down with each of your employees and asking them what makes them tick and what they're passionate about. I do this regularly with each member of my team and adapt their work, depending on the conversations we have. Their passion will evolve, so it's important to keep doing this rather than it being just a one-off conversation.'
Case study
Salon spotlight: charity fundraising
Hazel & Haydn in Birmingham has been running annual fetes in the Jewellery Quarter to raise money for the local church. Local businesses have stalls and pop-ups at the event. The 2021 fete raised over £12,000, with more than 1200 people attending. The salon has also been running virtual events to showcase the work of local retailers in the area.
As well as running events, Hazel & Haydn has been working with a local charity called Suited for Success, which supports people who are unemployed to prepare for job interviews. This includes blow-drying their hair to help them feel confident about themselves.
Dale Hollinshead, art director at Hazel & Haydn, says: 'This is helping to build knowledge of what we do as a business and bring new clients into the salon.'
Breakthrough technology: Predictive shopping
What is it? This technology uses data collection, analysis and artificial intelligence to predict which products shoppers want according to what they've already bought online. Businesses can use this knowledge to promote new items to their customers.
How could it help the industry? Bianca from Binks Hair Studio says: 'I think predictive shopping has its place in the hair, beauty and barbering industries. Since lockdown, a lot of salons have migrated their retail sales online and created e-commerce shops. If predictive shopping takes off, I think it would boost retail sales.'