The rapidly growing beauty sector is a potentially lucrative market. Demand is high from busy clients who want express treatments that provide them with an instant beauty boost such as manicures, pedicures, facials, make-up, and waxing. Luxury treatments such as massage and holistic therapies to relieve stress and tension and support wellbeing are also increasingly popular.
But what's the best way for salons to expand into the beauty sector and be a part of this success story?
This blog post covers:
Getting started
Adding beauty services to your business portfolio is not an easy option.
Even setting up a relatively simple beauty salon or treatment room could cost a minimum of £20,000. To kit it out properly you'll probably be looking at a budget of £30,000 to £50,000 or even more.
Government-backed Start Up Loans of between £500 and £25,000 are available to help you grow your business. Free support and guidance to help write your business plan and free mentoring are also offered. Find out more at GOV.UK.
Remember – you don't have to open your own beauty salon from scratch. Simply offering beauty treatments from a room or workspace within your salon can be a great start, although you will still need a realistic budget and will have to consider the health and safety implications.
If you're planning to offer an inclusive hair and beauty service under one roof, you'll need to consider the seven points set out below.
| | |
| --- | --- |
| | This guide will help you understand the basics of financial management for your business including tax, VAT, accounting and record keeping. It's available to NHBF Members only. Not yet a Member? Join today. |
1. Types of treatment and equipment
You'll need to decide on the type of treatments you want to offer as this will dictate the kind of equipment you'll need. The absolute minimum should include:
• A good quality couch.
• Trolley.
• Therapist's stool.
• Magnification lamp.
• Waxing equipment.
• Sterilisation unit.
• Bins.
• The tools necessary to deliver the treatments you want to offer.
• Nail desks, extraction fans and filters if you plan to offer nail services.
| | |
| --- | --- |
| | This free expert guide to salon design can be downloaded by NHBF Members only. Not yet a Member? Join us now. For less than 80p a day you'll have instant access to a wide range of benefits that offer incredible value for money. |
To maximise your profits consider what services will go down best in your area. Research what's already available nearby and see if there's a gap that isn't being filled.
Wellbeing and holistic packages that include hair treatments, manicures, pedicures and make-up are now popular with clients looking for a bespoke pampering experience. Children's pamper parties are another option that may set you apart from the competition.
2. Training and qualifications
Ensure your staff are fully trained and qualified to provide the types of treatment you want to offer.
If you are finding it difficult to find full-time beauty staff, consider a self-employed beauty therapist who may prefer a more permanent base, or beauty therapists who want to return to work after a career break (for example, after a period bringing up children).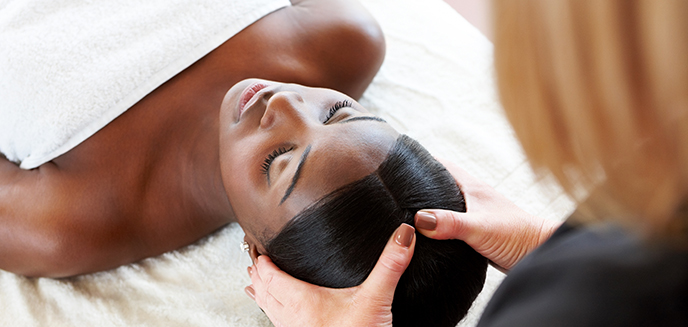 3. Room renting
You may want to consider the option of renting a room in your salon to a qualified beauty therapist. There are pros and cons to this arrangement, so look into it carefully before making up your mind.
A room renter would not be an employee of yours, so you would probably save money on National Insurance contributions, holiday and sick pay, and pension contributions. However, because room renters are self-employed and running their own business, you will have no control over the services or products they offer, how much they charge, or what hours they work.
You will also need a clear room renting agreement in place to prevent possible disagreements and expensive legal action in the future. Consider a three-month trial to see how things work out before committing to a longer period.
| | |
| --- | --- |
| | Our chair renting guide (which covers room and space renting) is available free to NHBF Members. |
4. Health and safety
Health and safety must be an absolute priority. There is some crossover between hair and beauty in terms of storage and use of chemicals, sterilising equipment and working with water and electrical tools.
However, it's important to understand that beauty and nails have specific health and safety requirements that must be strictly followed. Following hygiene standards and sticking to manufacturers' instructions and codes of practice are a must when working in the beauty sector to ensure the safety of your clients and staff. The NHBF offers a comprehensive range of support and guidance, including:
• Essential health & safety kits at discounted rates for Members.
• Free commercial helpline to help with legal aspects of health & safety.
• Member discounts on NHBF health & safety events.
• Access to our friendly and knowledgeable membership team.
• Peace-of-mind insurance and allergy alert cards and guide.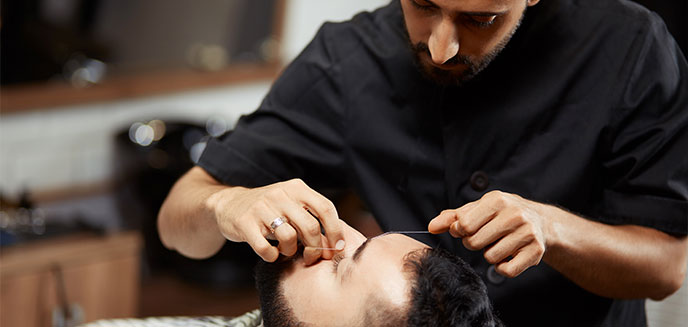 5. Opening hours
Aim to offer a range of realistic appointment times, including lunchtimes and evenings, to attract the maximum number of clients, many of whom will want to fit in treatments around 9-5 jobs.
Good scheduling and appointment booking software will help you efficiently manage clients who are coming in for two or three treatments, group bookings, couple treatments, and pampering sessions which are very popular.
6. Marketing and promotion
You'll need to publicise your new beauty services to build up a regular client list.
To attract new clients, especially at first, you could offer special promotions, for example, 12 treatments for the price of 10, or discounts on your beauty treatments for those booking certain hair services (colouring for instance).
Other options include discounts for group bookings or seasonal offers. Make sure you update promotional materials, social media and your website to publicise your new beauty services and the latest special offers.
You can also piggyback on special events, celebrations, and charity and community events to help generate some free publicity in your local press.
Read our blog post: channel your creativity and get your salon noticed.
7. Insurance
You will already have business insurance for your hair salon, but you'll need to ensure you're covered for the additional beauty treatments you will be offering. It is vital to have proper insurance in place to protect your clients, your employees, yourself and your business.
And don't forget – the law says you must have Employers' Liability insurance as soon as you employ anyone.
NHBF Members can get 20% off their insurance with Coversure.
Checklist
• You'll need a healthy budget to expand into beauty.
• Decide on the treatments you'll offer and the equipment you'll need.
• Make sure your staff are fully trained and qualified.
• Consider the pros and cons of room renting.
• Health & safety is a priority – make sure you comply with the law.
• Offer flexible appointment times.
• Create a marketing plan to attract new clients.
• Make sure your insurance covers you for beauty treatments.
More from the NHBF
Become a Member for less than 80p a day and get instant access to a wide range of additional benefits that offer incredible value for money. We'll help you boost your business while keeping you safe, legal and bang up to date with all the latest business legislation that will affect you. Benefits include:
• Our friendly membership helpline for everyday business support.
• Free 24/7 legal helpline.
• Essential health & safety kits.
• Free tax and commercial helpline.
• Free Member-only in-depth guides about all aspects of running your business.
• Savings and discounts on business essentials including insurance.
Find out more about all the benefits of NHBF membership and how it could help you in the early stages of setting up a business.
You may also be interested in...
Data protection laws got tougher when GDPR came into force in 2018. Your hair/beauty salon or barbershop must understand and comply with additional data protection laws as set out in GDPR. NHBF Members can download our free in-depth guide and templates. Find out more.