Franchising can work well in the hair, beauty and barbering industries. TONI&GUY, SAKS and Headcase Barbers are all great examples. If you're thinking about becoming a franchisor or franchisee you'll need to understand what's involved and what to expect.
This blog post covers:
What is a franchisor?
As a franchisor you would allow other people, called 'franchisees', to run a business using your trading name, branding and logo. The franchisee would pay you fees and stick to your way of doing business, including the types of service to be offered, marketing activities and administration systems.
Who can become a franchisor?
You could become a franchisor if you have:
• A successful and profitable hair, beauty or barbering business.
• Enough money to set up and develop a franchise network.
• The business and management skills needed to support your franchisees.
The importance of consistency
To be a successful franchisor in the hair, beauty and barbering industries you must have a consistent business model that can be replicated. This includes:
• Signage.
• Décor.
• Furniture and salon equipment.
• Website design.
• Staff uniforms or dress code.
• Range of services and products offered.
Your hair, beauty or barbering brand must be instantly recognisable and consistently presented across all your franchised premises. To achieve this, you will need a clear and straightforward 'rule' book or operations manual for all your franchisees to follow (see more on operations manuals below).
How does franchising work?
The franchisee will usually buy a licence from you allowing them to trade under your name. They will then pay you a monthly fee (often called a royalty).
You must both sign a legally watertight contract which sets out the rights and responsibilities of you and your franchisee.
The franchisee must stick to strict rules that you decide about how their franchised business should be run. This will be set out in the contract.
What should the contract include?
Your contract should be drawn up by a legal professional who specialises in franchises. At the very least it needs to include:
• The length of the franchise agreement.
• How the agreement can be renewed or ended.
• How much the franchisor will pay you.
• What your franchisor will get in return.
• The franchisee's performance targets and what happens if they aren't met.
• What support you will provide to your franchisee, from help with finding premises and initial set-up to ongoing training and business advice.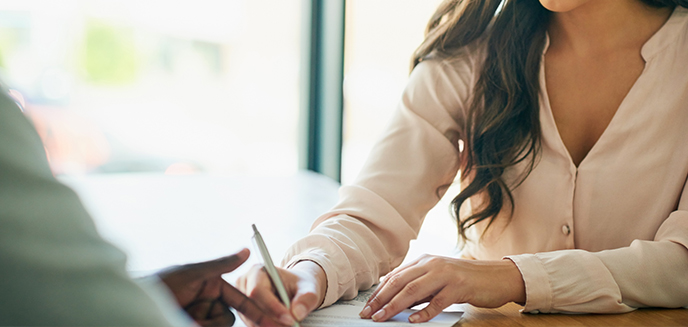 Operations manual
As well as the contract, you will need to create an operations manual to give to each of your franchisees. This will set out clearly and simply how they will:
• Set up and establish their salon or barbershop.
• Run the business.
• Deliver a profit.
The manual should be supported by an extensive training programme for your franchisees.
The pros and cons of being franchisor
You need to weigh up the benefits as well as the potential disadvantages of being a franchisor.
On the plus side:
• Franchising is well-established as a successful business model, so well worth considering if you want to expand.
• It's also a cost-effective way to expand as you'll benefit from the financial investment of your franchisees and won't need to take on more premises or staff yourself.
• Franchisees are more likely to be motivated and committed to the success of the business than a manager would be.
But you need to remember:
• You will spend a significant amount of time and money when you first set up as a franchisor – and it may be a few years before you start making a profit.
• You will be expected to provide a comprehensive package of ongoing support to your franchisees, including initial set-up, training and education, marketing materials, and centralised accounting, payroll and salon/barbershop software.
• Becoming a franchisor is not a quick fix if your business is not doing well – you must have a successful business to start with.
• You'll need a detailed business plan to ensure that franchising will be profitable for you. It's a good idea to run a pilot for a year to make sure your business model works.
• It can be difficult and time-consuming to find suitable franchisees who are a good fit for your business and will be prepared to work hard and stick to the requirements of your franchise model.
Find out more about how to become a franchisor on the British Franchise Association website.
| | |
| --- | --- |
| | Find out more about franchising your business in our in-depth guide available free to Members only. |
What is a franchisee?
As a franchisee you will pay a franchisor for permission to use their successful branding and business model to run your own hair, beauty or barbering business.
What are the benefits?
There are a number of benefits to becoming a franchisee, including:
• You'll be associated with a recognised and successful brand from the start instead of having to build your own brand recognition.
• Initial start-up support will help you iron out teething problems and make it less likely that you'll fail.
• The franchisor will provide clear instructions on running your business and ongoing business support such as training and marketing.
• You may benefit from the franchisor's bulk purchasing policies.
Thinking of running a hair, beauty or barbering business? Take some loyalty lessons and learn how to keep your clients coming back for more.
What else do I need to know?
• You will almost always pay an initial amount to set up the franchise and will then pay fees to the franchisor on a regular basis.
• You will share your profits with the franchisor, so will be working for their business as well as yours.
• You may feel restricted by the requirement to stick so closely to the franchisor's business model – from external and interior décor to the type of services you can offer.
• Running any business, including a franchise, is hard work.
| | |
| --- | --- |
| | This guide will help you understand the basics of financial management for your business including tax, VAT, accounting and record keeping. It's available to NHBF Members only. Not yet a Member? Join today. |
Selecting a franchisor
Take your time when choosing a potential franchisor and do lots of research. A reputable franchisor would expect a serious applicant to do this before coming to a decision. You should find out:
• How long the franchisor has been in business.
• How long they have been in franchising.
• If you can speak to any of their existing franchisees to find out more.
• How much support and training you can expect, for example, in relation to employment law, health and safety, insurance, and how to comply with local and national laws and regulations.
• Details of the business model you will be expected to follow.
• What help will be on offer if you experience difficulties.
• How long the agreement is for and if/how you can end it earlier.
• The terms of the contract you will be expected to sign so you are clear about what your rights and responsibilities will be.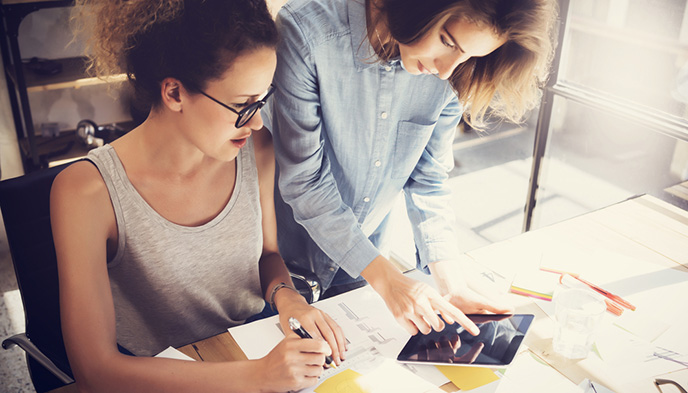 Finance and profits
You must be clear about how much money you will need to start your franchisee business, and where it will come from.
Be realistic about how much you borrow. Can you justify the financial investment based on a realistic assessment of your expected income? Always ask the franchisor for their financial projections.
Always take legal and professional advice before making any decisions about becoming a franchisee.
Are you cash confident? If you want your business to thrive and grow, it's vital to do some number crunching and take control of your cash flow. Find out more.
Checklist
Franchisors:
• Franchising can work well in hair, beauty and barbering, but do thorough research before becoming a franchisor.
• You must have a successful and profitable business before becoming a franchisor.
• As a franchisor you'll need a consistent business model for your franchisees to follow.
• You and your franchisee must sign a legally watertight contract.
• You must provide ongoing training and support.
• Be prepared for hard work and a low financial return on your first few years as a franchisor.
• Always take legal and professional advice.
Franchisees:
• Becoming a franchisee means you'll be associated with a recognised and successful brand.
• You'll benefit from ongoing training and support.
• Do thorough research to make sure you choose the franchisor that will suit you best.
• Remember: you'll have to share profits with the franchisor and must follow their business model.
• Always take legal and professional advice.
Become an NHBF Member
For less than 80p a day you'll have instant access to a wide range of additional benefits that offer incredible value for money.
The NHBF will help you boost your business while keeping you safe, legal and bang up to date with all the latest business legislation that will affect you. Benefits include:
• Our friendly membership helpline for everyday business support.
• Free 24/7 legal helpline.
• Essential health & safety kits.
• Free tax and commercial helpline.
• Free Member-only in-depth guides about all aspects of running your business.
• Savings and discounts on business essentials including insurance.