Most stylists will see clients who are experiencing various levels of hair loss. Hair loss occurs for a variety of reasons and can be permanent or temporary. Usually it's nothing to worry about from a medical point of view, but hair loss can cause great distress and loss of confidence.
Find out what you need to know if you are thinking about offering hair loss solutions in your salon.
This blog post covers: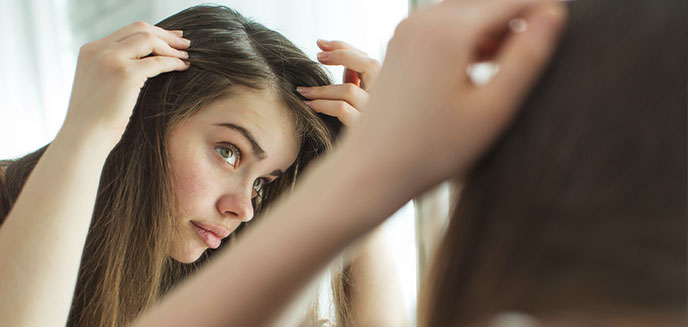 The causes of hair loss
Permanent hair loss, for example, male and female pattern baldness, runs in families. It's estimated that about 70% of women over the age of 70 experience female-pattern baldness and 40% of men have noticeable hair loss by the age of 35.
Temporary hair loss can be caused by, illness, cancer treatment, stress, weight loss or iron deficiency. It's common for women to lose more hair than usual up to three months after the birth of their baby.
Hair loss can take the form of 'thinning' or a total loss of hair and can affect people of all ages.
Children can experience a range of hair loss conditions.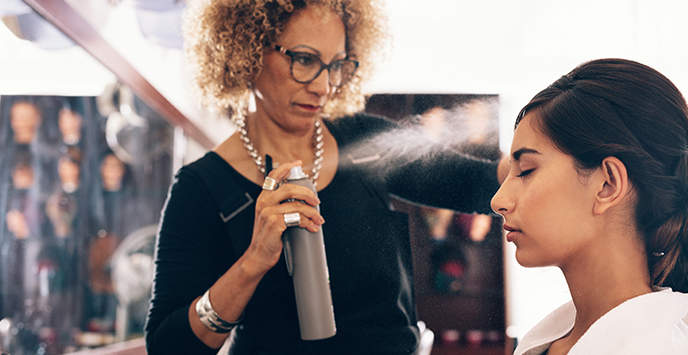 When to seek medical advice
You should advise your clients to seek medical advice if they:
• Have sudden hair loss.
• Develop bald patches.
• Lose hair in clumps.
• Experience hair loss with itching and burning.
• Are worried about their hair loss.
Find out how to spot signs of skin cancer on your clients.
Understanding the effects of hair loss
Hair loss can be devastating for individuals, affecting their self-confidence and feelings of self-worth. Some find social interaction stressful and give up favourite hobbies and activities. Hair loss can be a highly stressful emotional rollercoaster, and you will need to show empathy and understanding of the psychological effects if you want to offer hair loss solution services.
Find out about Alopecia UK, a national charity that offers support and advice and works to improve the lives of those affected by alopecia.
Read our blog post about the importance of client consultation in your salon or barbershop.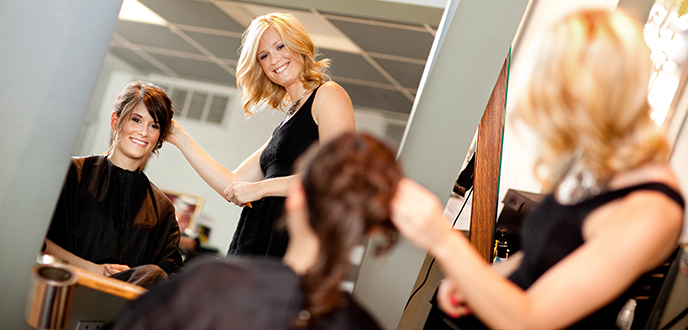 Types of hair loss service
There are a number of hair loss services that salons can potentially offer. These include:
• Basic advice and guidance.
• Hair extensions.
• Hair replacement systems.
• Wigs and toupees.
• Specialist trichology services – the study of the hair and scalp, including hair loss and various scalp conditions.
Offering hair loss services in your salon
This is a complex and specialist area so you will need to do some thorough research before deciding if you want to offer hair loss services, and if so, at what level. Find out below what our Members have to say.
'Not an easy option'

Hair loss specialist and NHBF Member Simone Thomas says: "It takes years to understand hair loss properly, just as it takes years to become a good hairdresser. It is not an easy option to add to your salon; it is a real skill."
Simone points out that she is not a hairdresser, but a dedicated hair loss specialist with a decade's experience. All her staff are trained to 'Introduction to Trichology' level or study for three years to become a fully qualified registered consultant trichologist.
Simone says it is a good idea for salons to understand and know more about common scalp disorders and when to refer clients to a trichologist. However, she adds:
"Taking on hair loss as a service and doing it properly can be very challenging within a salon environment. It is not like learning to wash and blow-dry. Every client is going to be different and will have different medication and health issues."
Find out more about recognised trichology qualifications offered by NHBF Trade Member TrichoCare.
What, how and who?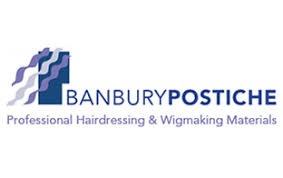 There are three basic questions to ask if you are considering adding hair loss services to your business, says Eva Proudman, specialist hair consultant at NHBF Trade Member Banbury Postiche, a wigmaker and hair extension supplier. They are:
- What is it you want to offer?
- How are you going to offer it?
- Who are you going to be offering it to?
"For example," says Eva, "if you're going to offer a wig service, you need to have a quiet, secluded space, at the very least a screened-off area, or offer appointments outside normal salon hours."
Other important questions to consider include:
- Will the service you offer support clients who have hair loss for a medical reason?
- Will you offer products only, for example, hair fibre extensions, clip-ons or ready-to-wear wigs, or treatments as well?
- Who in the business will be involved in offering the service? Just you? Other members of your team?
- What sort of training will be required?
Consider how much you are willing to invest in this – time and money – and keep a review of it; are you getting a return on your investment?
Eva also recommends introduces hair loss services on a gradual basis over time.
| | |
| --- | --- |
| | This guide will help you understand the basics of financial management for your business including tax, VAT, accounting and record keeping. It's available to NHBF Members only. Not yet a Member? Join today. |
Checklist
• Temporary and permanent hair loss can have a wide variety of causes.
• It can range from 'thinning' to total hair loss.
• Understand when you may need to refer clients to their GP.
• The psychological effects of hair loss can be devastating.
• Hair loss services vary from basic advice to specialist trichology services.
• Carry out in-depth research before offering hair loss services – it's not an easy option.
• Make sure you will get a return on the time and money you spend setting up the service.