When it comes to your salon reception area, it's the little things that can make the biggest difference. You'll want to make a fabulous first impression as soon as your clients walk through the door so they immediately feel welcome, relaxed and pampered before their appointment has even begun.
This blog post covers:
Your front-of-house team
As the first point of contact, your front-of-house staff are crucial to the client experience – and could make the difference between clients returning or deciding to go elsewhere. Make sure your reception team is properly trained and always appreciate the contribution they make to your business.
Richard and Bev Cusson of A.K.A. Professional Hairdressing, Bristol, won the 2017 Best Front of House category in the NHBF Business Awards, and offer the following advice:
"We greet all our clients as soon as they enter the salon with great eye contact and a warm smile, and first-time clients are given a tour to ensure they feel totally at ease and welcome.
"We have always taken care to employ an excellent receptionist. They are our clients' first point of contact with A.K.A, be it in the salon or on the phone, and are a key member of the team."
Find out more about the importance of your front-of-house staff.
The design and layout of your salon reception area
Your reception area should offer a 'wow' moment to your clients – and also reflect your overall branding and business personality, whether that's retro, rustic, luxury, minimalist or individual and quirky.
Plan the location of the reception area in your salon or barbershop – avoid being near a draughty doorway, especially if the seating area is nearby. Also:
• Think carefully about the type of 'mood lighting' you want to have in your reception and waiting area – but remember it needs to be bright enough for your receptionists to work and for clients to read magazines and sort out payments.
• Make sure your reception desk is big enough to work from with plenty of hidden storage space to avoid clutter.
• Fresh flowers and an attractive bowl of sweets are simple add-ons that will make a big difference.
• Avoid storing retail products behind the desk as this creates a 'barrier' that may put people off browsing and buying.
| | |
| --- | --- |
| | This free expert guide to salon design can be downloaded by NHBF Members only. |
Creating a welcoming environment
"Our reception area is contemporary, light and relaxing. A super comfy couch, Hydration Station with complimentary cucumber water, up-to-date magazines and beautiful flowers all say 'welcome' to our clients. We appreciate the A.K.A experience starts the moment a client walks through the door." ~ Richard and Bev Cusson of A.K.A. Professional Hairdressing, Bristol.
Seating and magazines
Your choice of seating in the waiting area should blend in with the overall style of your salon. Sofas may make better use of the space than chairs but whichever you choose, make sure they're comfy. Include at least one table where clients can place drinks and provide a good choice of up-to-date magazines. Colouring books, crayons and comics are also welcome if clients bring children along.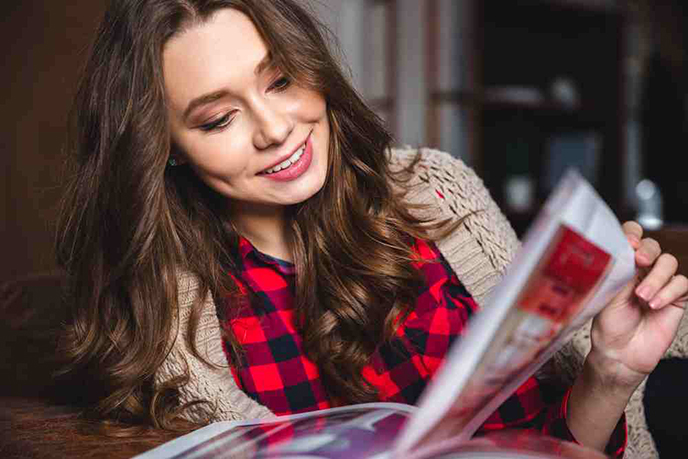 Refreshments in your salon or barbershop
It's a nice touch to remember which drinks each of your clients prefers – this will make them feel special. Consider offering a range of appealing hot and cold drinks in addition to the usual tea or coffee. Again, small things can make a big difference: unusual mugs, cups and glasses will make more of an impact than run-of-the-mill crockery, especially if you serve refreshments on a small tray with a serviette – everyone loves to be pampered!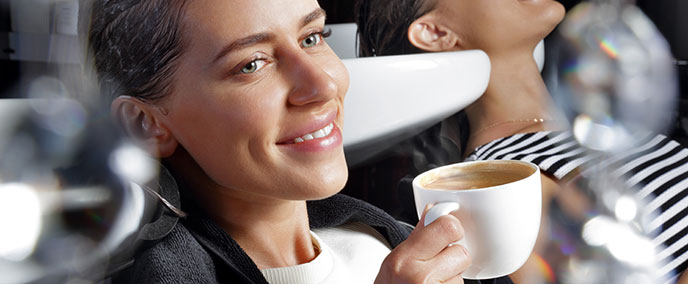 Remember: if you serve alcoholic drinks to clients – even if you offer them for free – you will need to be licensed. The exact requirements vary depending on where you are in the UK. Read our blog post to find out more.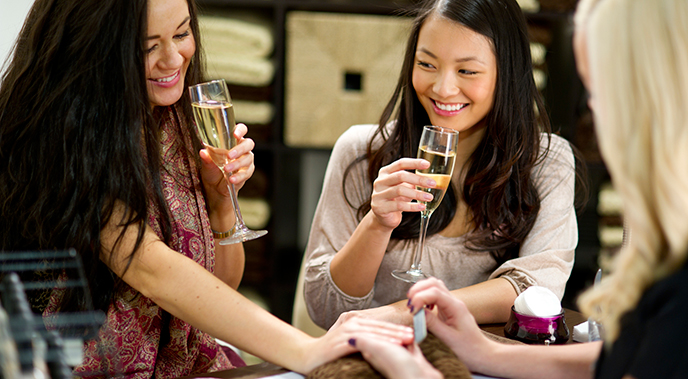 Checklist
• Make sure your front-of-house staff are trained – and always appreciate their contribution to your business.
• Think carefully about the design and layout of your reception including mood lighting – aim for a 'wow' factor as your clients arrive.
• Make sure the reception is uncluttered and always have special touches such as fresh flowers and a bowl of sweets.
• Don't display retail products behind the reception desk.
• Provide comfy seating, a table for drinks and up-to-date magazines in the waiting area.
• Offer a wide range of refreshments and serve in attractive mugs or glassware.