Whether you're thinking about retiring, selling up, hiring a manager or even becoming a franchisor, you'll want to make to sure you're doing what's best for you and your salon or barbershop business.
This blog post covers:
Retiring and selling up
It's sensible to have an exit strategy in place as part of your overall business plan. This means you will be ready to start the process of selling either at your planned retirement age or before then if unforeseen circumstances make it necessary.
"If you are badly prepared for a sale, you won't get the best price for your business. For peace of mind, it always pays to think ahead and have contingency plans in place." ~ Zach Dogar of NHBF Trade Member ETS Corporate which specialises in selling businesses in the hair and beauty industry. Members benefit from a free detailed business valuation, consultancy and advice, and no up-front fees. Find out more.
There are a number of key issues to consider when selling your salon or barbershop, for example:
• An expert valuation will ensure your expectations are not too high or low and you get the best price for your salon or barbershop.
• You'll need to be patient as a sale can take many months to go through. Your buyer has to be sure they are making the right decision and will want to gather a wide range of information about your business before signing on the dotted line. You will also have to wait for the legal process to be completed.
• It will often be necessary to keep the planned sale of our salon or barbershop confidential because if word gets out, clients and staff may lose confidence in your business and go elsewhere. This will then affect the sale value of your business. To prevent this, potential buyers should sign a non-disclosure agreement before being allowed to see financial and sales information about your salon or barbershop.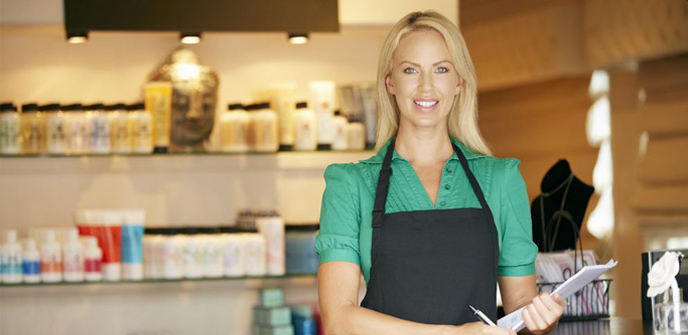 With so much at stake, it's always best to seek professional advice when selling your business:
• A business transfer agent would probably charge you an up-front fee for marketing your business and would introduce potential buyers to you. But there would still be a lot of work for you to do such as dealing with potential buyers' questions and negotiating the sale.
• A reputable business broker, such as Trade Member ETS Corporate will offer a one-stop shop service so you can get on with running your salon or barbershop while they sort out your sale from start to finish.
Selling up: taking care of your staff
Once your sale is confirmed, you'll want to do all you can to reassure and support your staff at what may be a very unsettling time for them. For example, redundancy may become a possibility when a new owner takes over.
The NHBF's 24/7 HR and commercial legal helpline is an indispensable benefit at times like this. When selling your business you can call at any time for expert legal advice on HR or commercial issues, so you'll never be alone if things become tricky or difficult.
Find out more about legal benefits for Members: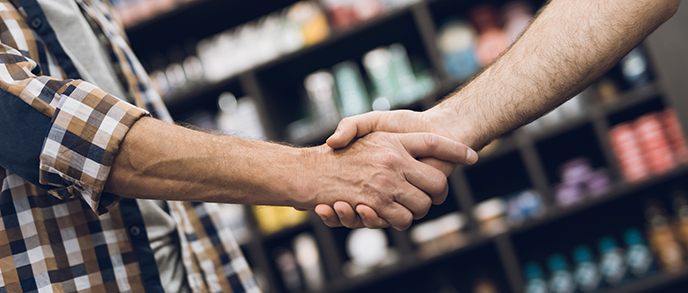 Hiring a manager
Are you thinking of hiring a manager so you can take a back seat in the running of your business? If so, you'll need to find someone you can trust with the future success of your salon or barbershop.
Take your time when choosing a manager. Your first step will be to create a clear description of the role which you will also be able to use as a basis for your manager's job description.
It's possible that you may have an experienced member of staff who might make a good manager. However, be absolutely sure they are the right person for the job before promoting them. They may be a brilliant stylist or therapist, but do they have the business know-how a manager needs?
24/7 HR and legal advice for Members
NHBF Members who need help with employment or commercial issues can call our free 24/7 legal helpline.
Find out more:
Plan interviews carefully and prepare a list of questions to ask your interviewee. Don't forget to show them around at the interview and introduce them to your team. Give them plenty of opportunities to ask questions. Make sure you will be ready to give up the reins once your manager has taken up their new role. Have alternative plans in place so you are not tempted to hang around watching your manager's every move. You've hired them to do a job, so let them get on with it while you get on with your life!
Read our blog post about how to hire a manager.
Becoming a franchisor
If you have a successful and profitable hair, beauty or barbering business you could consider becoming franchisor. To be successful, you'll need:
• Enough money to set up and develop a franchise network.
• The business and management skills required to support your franchisees.
• A consistent business model that can be replicated including, for example, an instantly recognisable and consistently presented brand across all your franchised premises.
The franchisee will usually buy a licence from you allowing them to trade under your name. They will then pay you a monthly fee (often called a royalty).
You must both sign a legally watertight contract which sets out the rights and responsibilities of you and your franchisee.
Read our blog post about franchising in hair, beauty and barbering.
| | |
| --- | --- |
| | Find out more about franchising your business in our in-depth guide available free to Members only. |
Checklist
• Have an exit strategy in place as part of your overall business plan.
• Always seek professional help when selling your salon or barbershop business.
• Be prepared to be patient when selling and ensure confidentiality with a non-disclosure agreement.
• Take your time when hiring a manager for your salon or barbershop.
• Be extra careful when considering an internal candidate – they may not have the necessary business know-how.
• Let your manager do their job while you get on with your life.
• If your business is successful and profitable you could become a franchisor.
• To be a franchisor, you'll need sufficient funds, management skills and a brand that is instantly recognisable and can be replicated.