The increasing popularity of veganism is part of a wider movement to create more sustainable lifestyles. Can your salon or barbershop embrace veganism and other environmental initiatives while still making a profit and attracting new clients?
This blog post covers:
What is veganism?
Veganism is a way of life that aims to minimise animal exploitation and cruelty for food, clothing or any other purpose. A vegan salon or barbershop opts for cruelty-free products that aren't tested on animals and do not include animal products or by-products such as honey, beeswax or milk. In addition, an eco-friendly and vegan approach can include:
• Vegan drinks and snacks.
• Eco-friendly furniture and fittings that do not include animal products (eg leather).
• Reducing the use of plastic as far as possible.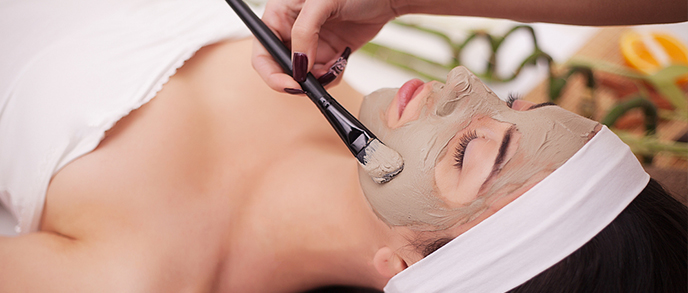 Facts and figures
The Vegan Society provides the following facts and figures on its website:
• There are now 600,000 vegans in Great Britain; the number quadrupled between 2014 and 2018.
• Students are six times more likely to be vegan or vegetarian than their parents.
• 56% of Brits buy vegan products and check if their toiletries are cruelty-free.
• Launches of vegan cosmetic products grew by 175% between 2013 and 2018.
• Sales of vegan prestige beauty products in the UK increased by 38% in the 12 months to January 2018.
Business opportunity
Environmentally friendly and cruelty-free options are no longer seen as a 'fad' and are increasingly being prioritised by both individuals and businesses. It's a great opportunity for your salon or barbershop to respond to this growing demand and attract new clients as well as strengthen the loyalty of existing ones.
Vegan and eco-friendly options are also an excellent choice if you want to reflect your personal lifestyle preferences in the way you run your business. This was the experience of Liz Dunne who runs Barnet & Belle Hair and Beauty Salon in Poole, Dorset:
"I've been a hairdresser for 30 years but over the years I gradually came to the conclusion that I no longer wanted to be working with chemicals. I'd had some health issues myself that I was certain were related to chemicals and allergies, and so I just decided last year it was time to branch out.
"I opened the salon in July 2017, and we try as much as we can to make our offer completely vegan. On the hair side, we use Organic Colour Solutions (OCS) as its products are nearly all vegan. On the beauty side we use Neal's Yard and a Swedish brand called Maria Nila."
A list of green, organic and environmentally friendly product suppliers can be found on the eco hair and beauty website.
Download our free guides to find all the information you need about opening your own hair salon/barbershop or beauty business, including how to create a business plan and get finance.
No need to compromise
Vegan and environmentally friendly options don't mean you have to compromise when it comes to the services and treatments you offer your clients. Luke Hopkins who runs The OS Hair Salon, between Ipswich and Gloucester in Suffolk was determined to maintain quality standards in his luxury salon:
Luke, who has been vegan for two years, says: "When it comes to product, I've gone for an Italian brand, Organic Way. It is certified by the animal welfare group PETA, is totally organic, and even presented in amber glass so you can repurpose the bottles.
"I feel we've smashed the quality of anything I used to do before with conventional product. In terms of performance, it has way exceeded my expectations."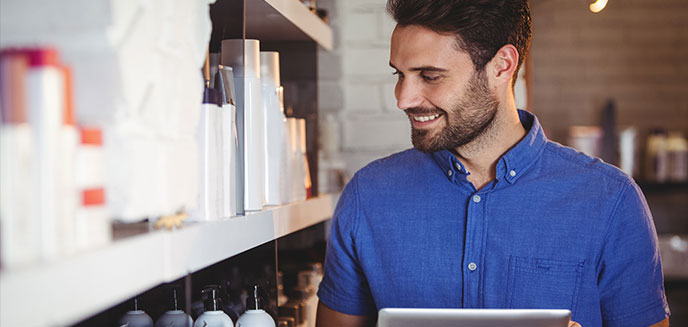 A balanced approach
Don't feel it's 'all or nothing'. You can make small changes gradually rather than feeling you have to become an eco-friendly vegan salon or barbershop overnight.
Says Luke of OS Hair Salon: "For me, the best advice, especially if you're finding the whole thing a bit daunting, is just start with one change. For me, it was switching from plastic trays and coffee cups. There are so many alternatives now out there."
In addition, remember that some clients may have an adverse reaction to some vegan or organic products so you may still have to use traditional chemical-based products sometimes. It's important to remember that you must still carry out an allergy alert test before using vegan/organic products on a client.
Additional steps you can take
Try out NHBF ambassador Anne Veck's step-by-step action plan to help your business become more sustainable. When you sign up, you receive the plan in three stages, starting with easy 'baby' steps then progressing to major planet-saving actions. Find out more about Salon Re:Source.
You can also:
• Ask your local council for recycling tips and advice, for example, ask if they accept used foil strips for recycling.
• Choose products that come in biodegradable or recyclable packaging.
• Have clearly labelled recycling stations placed in strategic locations in your salon or barbershop to reduce the amount of waste that goes to landfill.
• Use biodegradable bags instead of plastic when selling retail products.
• Use biodegradable disposable towels (for example, Easydry). In a four-stylist salon this can save you up to 64,000 litres of water per year compared with the traditional laundry option.
• Switch to a green energy supplier.
Plastic-stemmed cotton buds banned in England
Single-use plastic straws, cotton buds and stirrers were banned from sale and distribution in England from Thursday, 1 October 2020.
NHBF chief executive Richard Lambert said: "The problems of public pollution are now much better understood so we expect environmentally aware beauty salons will be happy switching to cotton buds with paper stems and plastic-free adhesive."
Save energy in your salon
Salons are one of the biggest energy users of all small businesses. Saving energy is good for your bottom line and also demonstrates to clients that you are an environmentally responsible business. Read our energy efficiency blog post to get some top tips and read about NHBF Member Anne Veck's innovative approach to energy efficiency that led to her winning NHBF's Best Environmentally Friendly Business award 2017 and Hair Magazine's Best Green Salon Award 2017. Anne is the NHBF's newly appointed Hair Ambassador. Find out more about our industry ambassadors.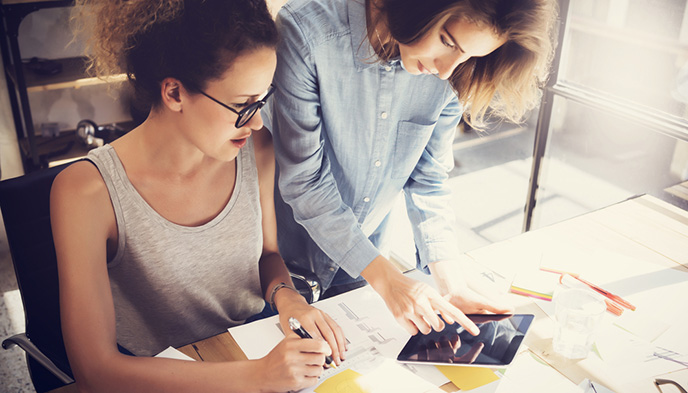 Spread the news!
If your salon or barbershop is switching to eco-friendly and vegan options, make sure your clients and potential clients know all about it! Display information at strategic points and use social media to create a buzz about your exciting news.
Read our blog post about how to make the most of social media.
Checklist
• Vegan and eco-friendly options can increase client loyalty and help attract new clients.
• Don't feel overwhelmed: make small changes one step at a time.
• Vegan/organic products won't be suitable for all your clients.
• Improve your recycling rates and consider options such as green energy and disposable towels.
• Take steps to save energy in your salon or barbershop.
• Spread the word to tell existing clients and attract new ones.
Join us!
Are you an NHBF Member? For less than 80p a day you'll have access to a wide range of additional benefits that offer incredible value for money. We'll help you boost your business while keeping you safe, legal and bang up to date with all the latest business legislation that will affect you. Benefits include:
• Our friendly membership helpline for everyday business support.
• Free 24/7 legal helpline.
• Essential health & safety kits.
• Free tax and commercial helpline.
• Free Member-only in-depth guides about all aspects of running your business.
• Savings and discounts on business essentials.