Whether you're losing your best salon or barbershop employee or are secretly glad to see the back of someone, find out what to do and how to create a positive way forward.
This blog post covers:
How to keep your dream team
If you have a great team, the last thing you want is for a key member to leave. There are lots of steps you can take to keep your 'dream team' together, from incentives, rewards and perks, to investing in staff training and continuing professional development.
It's also vital to employ the right people in the first place and make sure they feel welcome and valued from the start. Find out more in our blog post about rewarding your salon or barbershop team for long-term success.
Your rights when you or your employee ends their employment
The NHBF employment contracts set out the restrictions you can enforce when someone resigns or you end their contract. These include:
• Telling your employee not to come into the workplace during any notice period. (This is often called 'gardening leave' - you would still need to pay them as usual unless, for example, they were dismissed for gross misconduct without notice or payment in lieu of notice.)
• Telling them they must not contact other employees, clients or suppliers during their notice period.
• Ensuring they cannot access your client data.
Always get legal advice before taking action
NHBF Members can access our 24/7 legal helpline for free expert advice on HR issues, employment law, tax, payroll, and health and safety. Find out more:
When a good employee resigns
Have you received the dreaded resignation letter from one of your best members of staff?
Don't give up on them straightaway. You can always ask them to reconsider their decision – they may not realise how much you value them!
Explore other options with them too. For example, perhaps they would be happy to stay if they could work more flexibly. NHBF Members can download our fact sheet on flexible working.
Exit interviews
If they are determined to leave, always take the time to carry out an exit interview with them. Find out why they want to leave and if there's anything you could have done that would have persuaded them to stay.
This is invaluable information that you should be able to learn from and put to good use in the future. Always aim to part on good terms.
Of course, it may be difficult to hear negative things about your salon or barbershop or your own management style, but try to remain objective. Make a note of all the comments so you can use them to improve your management skills and the way you run your business.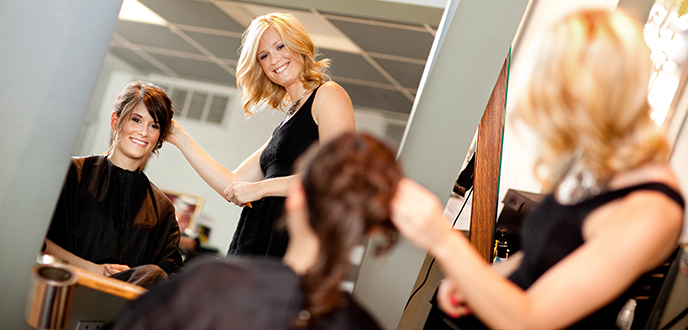 Don't forget …
There are a few things you will need to do when someone resigns:
• Make sure you have written confirmation of their resignation.
• Confirm their notice period.
• Agree how their resignation will be announced to the rest of the team.
• Organise a handover period.
• Make sure their final payslip is accurate and that they understand any additions/deductions that have been made.
• Let your clients know in good time and consider offering incentives for them to take appointments with other members of your team.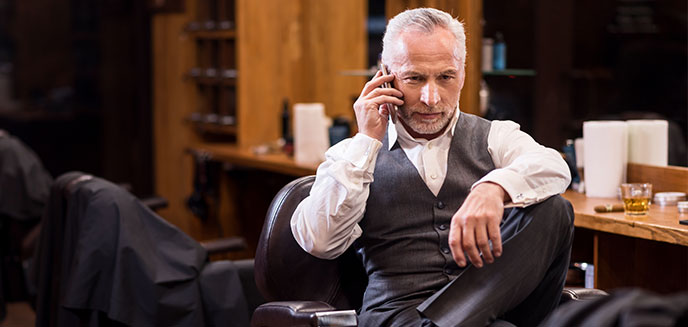 Not sorry to see someone go? Providing a reference
As an employer, you do not have to give someone a reference unless there is a written agreement in place saying you will do so.
If you do give a reference, it must be fair and accurate:
• It can include details about your employee's performance while they worked for you.
• It can state if they were dismissed.
• If you wish, it can include brief information only, such as job title, salary and the dates your employee was employed by you.
Don't forget:
once your ex-employee has started with their new employer they can ask to see the reference you provided. If they feel they have been given an unfair or misleading reference they may be able to claim damages.
You must be able to back up any claims you make in a reference. For example, keep copies of any warning letters you sent your employee while they were working for you.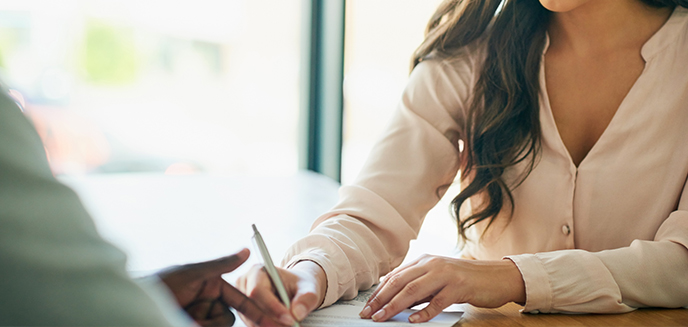 Finding a new employee
If a key member of staff has resigned, don't assume you will need to replace 'like with like'. There are a number of options to consider:
• You may have an existing member of staff who is ready for promotion and may be interested in extra training and support to take on the role. This is also good for staff morale as it demonstrates you are committed to the professional development of your staff and value their contribution to your business.
• If you make an internal promotion, you may then have a vacancy for a more junior role. You could consider taking on an apprentice. Find more information about apprenticeships.
• Think carefully about the type of employee your salon or barbershop actually needs. This may be very different to the member of staff who is leaving. For example, perhaps your clients have started to ask for services you don't currently provide or a gap in the local market may have appeared. Perhaps you need more cover for evenings or weekends so you can extend your opening hours. Don't forget – highly skilled and experienced candidates may be looking for part-time or flexible hours.
The key is to tailor your vacancy to your business needs.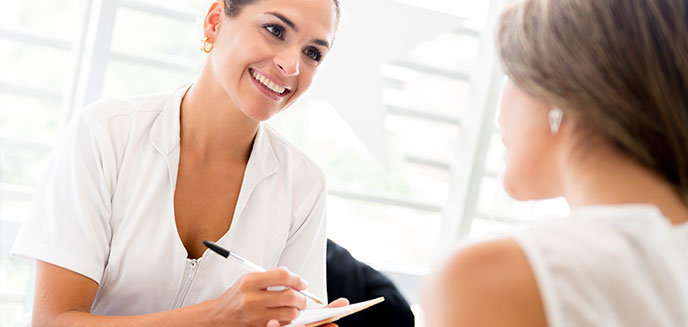 Supporting your staff when someone resigns
Resignations will affect your other team members as well as you and your business. Do your best to stay positive and never criticise the member of staff who is leaving – even if you are not particularly sorry to see them go.
When someone leaves, staff morale can take a bit of dip. Take steps to show how much you appreciate your team and instil a sense of excitement about how your business will be developing in the future.
Be aware that that an internal promotion to replace a team member who is leaving will affect other team members who may think they have been passed over or feel they are 'losing a friend' on the shop floor. Aim to be supportive and reassuring of everyone in the team and demonstrate that you are committed to the professional development of all your staff.
Find out more about the importance of training in your salon or barbershop.
Find out how to recruit the right salon or barbershop team.
Checklist
• Reward and incentivise your staff to help keep your 'dream team' together.
• Don't give up straightaway if a key team member resigns – you may be able to persuade them to stay.
• Always carry out exit interviews – you can learn valuable lessons for the future.
• You don't have to give references unless you agreed to in writing.
• Don't forget – ex-employees can claim damages if your reference is unfair or misleading.
• You may not need to replace 'like with like' – think carefully about the skills and qualifications your business actually needs.
• Consider internal promotion or part-time/flexible work patterns when taking on someone new.
• Support the rest of your team when someone resigns, stay positive and demonstrate your commitment to them.