1 December 2017
The NHBF has today announced its sponsorship of the 'Best Business Leader' category in Modern Barber's first ever business awards. The awards, called the MOBAA's, were created by Modern Barber magazine to celebrate the success of individuals, teams and businesses in the industry.
The NHBF is sponsoring the MOBAA's 'Best Business Leader' category as it recognises barbers who stand out from the crowd for their leadership, vision and commitment to growing their business commercially.
Hilary Hall, NHBF's chief executive said: "The aim of the NHBF is to help our members' businesses grow, so we are delighted to sponsor a category that recognises strong leadership qualities in barbershop owners."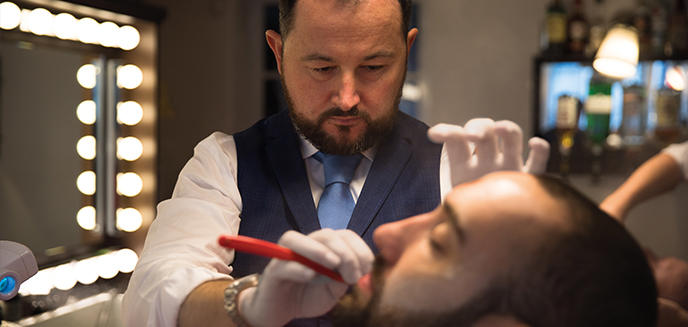 Free NHBF membership for winner
The winner of the Best Business Leader category will carry home a trophy and receive a year's free NHBF membership
If the barbershop business owner is already an NHBF Member, then they will receive their next annual membership free of charge.
When do the MOBAA's launch?
Entries are now open, so you can visit the MOBAA's website and complete the online form for your chosen category.
Dates for your diary
The deadline for entries is February 28 2018
The MOBAA award ceremony event takes place on Sunday May 13 in Soho, London