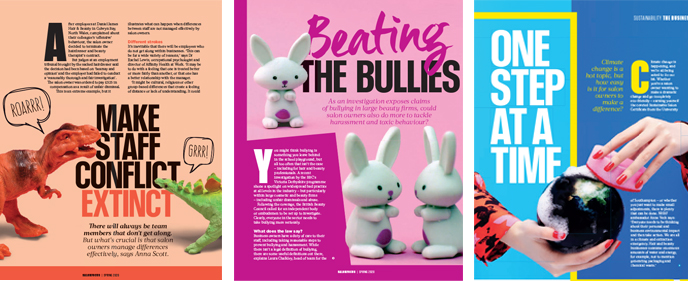 Connect with over 5,500 salon and barbershop owners by advertising in salonfocus – the NHBF's award-winning Member magazine. NHBF Members make purchases worth more than £350m every year across a wide spectrum of products and services – don't miss this opportunity to directly reach your target market.
The NHBF is the largest, most authoritative voice in UK hairdressing, barbering and beauty. Our salon and barbershop owners run more than 14,000 businesses between them and have a combined annual turnover of more than £2.5bn.
Salonfocus is the 'go-to' magazine for the latest news, views, trends, tools, services and solutions specifically aimed at salon and barbershop owners.
Helping Members' businesses survive and thrive is core to the magazine's editorial aims. In-depth features with input from industry specialists are combined with experts' top tips, engaging interviews, relevant resources and informative infographics, as well as some image-led inspiration to encourage colour, cut and artistic creativity.
salonfocus Media Pack
For more information on advertising in our salonfocus magazine download the media pack here.