Are you cash confident? In the buzz and excitement of setting up and running your own hair or beauty salon or barbershop, it can be easy to ignore the 'boring bits' and simply hope for the best. But if you want your business to thrive and grow, it's vital to do some number crunching and take control of your cash flow.
This blog post covers:

What is cash flow?
'Cash flow' is a term we hear every day, but what does it actually mean?
Cash flow is simply the amount of money you have coming in and the amount of money you have going out.
Cash comes in from your clients to pay for the services and products you provide. And then it goes out to pay your bills.
The key is to have more cash coming in than is going out. This is vital to ensure your hair or beauty business can go from strength to strength.
Why is cash flow so important?
Running out of cash is a major cause of business failure. Even a profitable salon or barbershop can fail because of poor cash flow. It is the single most important issue for any business. Take control: don't be caught out.
Cash flow control in your hair or beauty business
So, how do you ensure you have more coming in that going out? The secret is to keep your eye firmly on the ball, and to do that, you'll need a simple cash flow forecast.
Don't worry – this isn't rocket science, but it is an extremely important part of your financial planning to help ensure you grow and prosper as a business.
| | |
| --- | --- |
| | This guide will help you understand the basics of financial management for your business including tax, VAT, accounting and record keeping. It's available to NHBF Members only. Not yet a Member? Join today. |
Creating a cash flow forecast
Grab a coffee and make some notes about your expected incomings and outgoings for the coming 12 months. This will form the basis of your cash flow forecast.
You don't have to be accurate down to the last penny, but try to make your predictions about incomings and outgoings as detailed as possible on a month by month basis. It's better to be cautious than over-optimistic.
Incoming cash
This will mainly be payments from your clients for the services and products your business provides. It may also include any loans you have received.
Outgoing cash
This may include:
rent
utility bills
staff salaries
paying for professional services such as accountancy
insurance
tax
purchase of products and equipment
loan repayments
leasehold payments
stationery costs
telephone, Internet and software package costs
'extras' at certain times of the year, for example, decorations at Christmas.
You can enter this information onto a spreadsheet to see straightaway how you stand. You can also use salon software to help with this (see below). If you have more going out than coming in, you'll need to come up with some ways to increase your income (see below).
Remember to check back on your cash flow forecast and keep it up to date as you go through the year – it's a great way to ensure things are going to plan and will also help to flag up any potential cash flow problems that might be developing.
Taking control of your salon cash flow
You can help take control of your cash flow. For example:
• If you're setting up a new hair or beauty salon or barbershop avoid the temptation to spend huge amounts on luxury fixtures and fittings; you don't want to run up large debts before you even start. You can make your new premises clean, smart and appealing without breaking the bank.
• Plan for peaks and troughs. For example, hairdressing and beauty salons will be very busy at Christmas, but quieter in January and February. To boost income at these quiet times try:
- Special offers such as a 'January sale' or 'two for one' offers – advertise these in advance.
- Salon events for your best clients at quieter times to introduce new products and services.
- Using social media and email marketing to publicise last-minute offers and appointments.
• Always plan for worst case as well as best case scenarios so you've got every eventuality covered in your cash flow forecast.
• Remember to manage advance payments from clients for courses and gift vouchers. It's great to get that initial cash boost – but bear in mind that you will get no further payments for delivering the services in the weeks or months to come.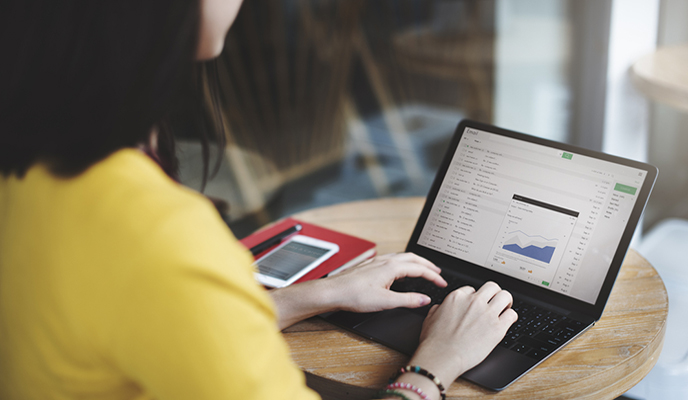 Choose the best business account
It is worth spending some time researching what's on offer when choosing where to have your business bank account. Make sure it will meet all your needs. Here are some things to look out for:
Many banks will offer an initial period of free banking – check out how long you'll get before the fees kick in.
Initial offers and enticements to open an account can be tempting – but always check what's on offer in the long-term.
Find out how much it will cost you to use important services such as paying in cheques or cash.
Find out how much you can do online – online transactions can cost less.
If you want a face-to-face service, choose a bank with a branch near you.
If possible, visit a shortlist of banks to meet a key member of staff so you can ask questions and see if it feels 'right for you'.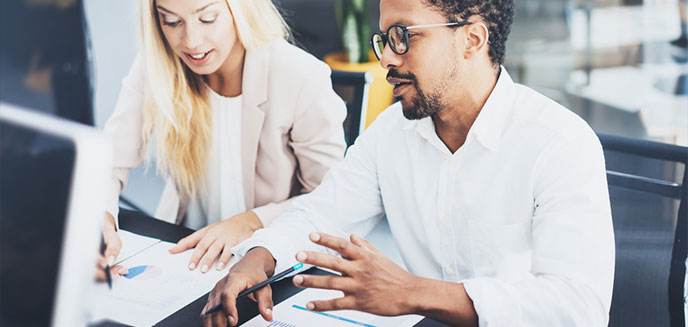 Salon management software
Various salon software packages are available to help you manage your cash flow as well as appointment booking systems and many other aspects of running your business. You can use salon software to monitor your income and outgoings and use the figures to help you make a profit. Break down your figures in two main categories:
salon performance; and
individual team member performance.
Remember: if your salon performance figures show you are only breaking even at the end of every month, this means you are not making a profit and so it will be more likely that you'll go out of business.
Wages are the biggest cost to your salon or barbershop business, which is why it's so important to make sure that you are getting value for money from all your team members. Your salon software will tell you which team members earn the most and sell the most retail products. This means you can identify your best performers and use the information to set realistic targets for other staff to aim for. Find out more about using salon software to manage staff performance in our expert guide which is free to download for Members only.
Speak to your salon software provider if you're not sure how to extract the performance figures you need.
| | |
| --- | --- |
| | The NHBF offers a free guide to choosing salon software packages. |
Manage your salon bills
Keep on top of your bills. Pay both small and large bills on time. For regular outgoings, set up direct debits where possible. Then you won't be tempted to skip a payment – arrears build up very quickly.

Make sure you know:
When payments are due.
When payments are made.
When your bank balance is approaching a lower limit.
You can opt to set up alerts so you always have a snapshot of your cash flow situation without the need to set time aside to check your account.
It's always good practice to build positive relationships with your suppliers and agree suitable credit limits and repayment terms with them. This will help to control the amount of money going out of your business.
Spot the warning signs
Don't put your head in the sand – always be alert to potential cash flow problems:
Are you regularly 'robbing Peter to pay Paul'?
Are you using your personal credit cards to pay business bills?
Have your outgoings unexpectedly exceeded your income?
Are you finding it difficult to meet regular payments such as loans?
Cash flow crisis?
Tackle potential cash flow problems straight away. Don't panic – create a realistic action plan and stay positive.
If you are having difficulty making regular payments, for example, for loans or leased equipment, always contact your creditors and try to negotiate lower payments on a temporary basis.
How to boost your cash flow for business success
Make sure that the prices you are charging for products and services are realistic. Remember that your prices must cover your costs and deliver a profit too. Don't be afraid to increase your prices on an annual basis to cover outgoings such as wages, products, rent and rates.
Also:
Reduce your costs by cutting back on stock or wastage and negotiating better deals from your suppliers.
If you're spending more than 60% of your turnover on wages consider reducing staff numbers or working hours.
Explore new and exciting ways to increase your business income:
Boost your retail sales.
Encourage clients to rebook before they leave.
Offer special deals and discounts at quiet times.
Offer treats and deals to your regular clients (it's more expensive and time-consuming to find new clients).
Keep up to date with the latest trends and make sure you offer what your clients want.
Make the most of social media and email marketing opportunities.
Ensure you have a great website.
Give your clients an incentive to introduce a friend.
| | |
| --- | --- |
| | Members have access to a wide range of business support benefits, including free 'how to' guides; discounted business events; and business coaching and training. These are Member-only benefits. |
Consider using a financial advisor
Doing your own bookkeeping and cash flow forecasts will help you gain an in-depth understanding of how your business is doing. However, you could also employ an accountant or bookkeeper to manage your finances.
Generally, an accountant will offer a comprehensive range of services from managing your tax, VAT, payroll and accounts to offering business advice and support. A good accountant may be able to help reduce your tax bill if you are paying too much.
A bookkeeper offers more basic services such as managing your daily income and outgoings.
It's a good idea to use someone who is familiar with the hairdressing, beauty and barbering industries. Also, consider using a firm that charges a fixed fee rather than time-based fees.
(Remember, if you are a limited company or partnership you will need to keep accurate financial records to submit to Companies House each year.)
Read our blog post to find out how to choose an accountant.
Discover our Trade Members who offer financial services.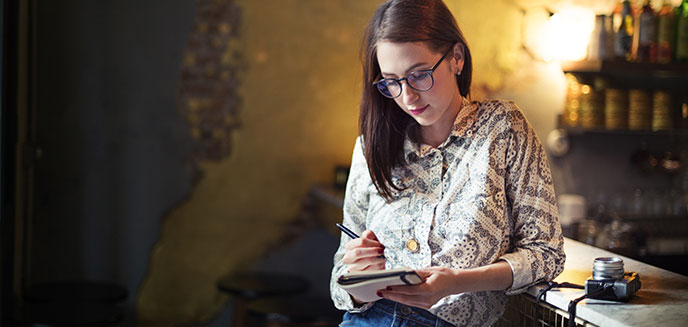 Salon cash flow checklist
Take control of your cash flow: create a cash flow forecast and check it regularly to keep on track.

Plan for 'lows' and 'highs' in your cash flow.

Don't be tempted to splash out on unnecessary luxuries when you're 'cash rich'.

Choose the best bank account for you.

Consider using a financial advisor and salon management software.

Use tried and tested methods to boost your income.

Act quickly if you start to have cash flow problems.

Join the NHBF

to benefit from a wide range of practical help, advice and support.