Campaigning for you
We campaign for the hair and beauty industry at the highest levels on key issues that affect you and your business, including tax, wages, employment law, business rates and rogue operators.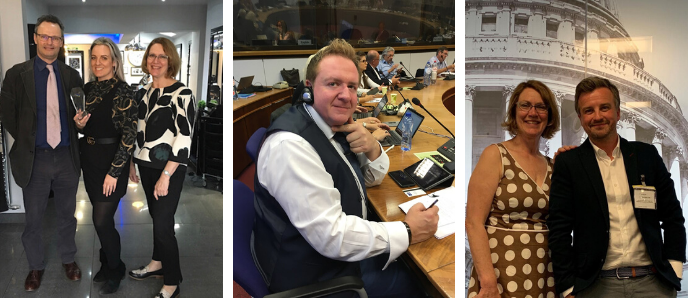 Our campaigning priorities for 2020 are:
Tax reform – fighting for fairer tax, VAT and National Insurance.
Fair play on pay – fighting for more gradual increases in the National Minimum Wage and National Living Wage.
Employment matters – fighting for fairness and clear guidelines on employment and self-employment.
Streetwise strategies – fighting for lower business rates and healthy high streets.
Apprenticeship improvements – fighting for affordable, high-quality apprenticeship schemes.
Crackdown on cowboys – fighting for action against rogue operators who don't pay tax and exploit workers.
Putting safety first – fighting for health & safety for your clients, staff and business.
Protecting clients – fighting for client safety and safeguarding your reputation.
Your business and Brexit – fighting for a positive outcome for the hair and beauty industries post-Brexit.
Changing minds – fighting for good mental health in the hair and beauty industries.
Inclusivity and diversity – fighting for an equal playing field for all communities.
Going green - fighting for eco-friendly products and services for our industry.
Find out more about our latest campaigns here.