Apprenticeship improvements
Fighting for … fit-for-purpose industry-specific education and training standards that are recognised, accessible, robust and properly funded.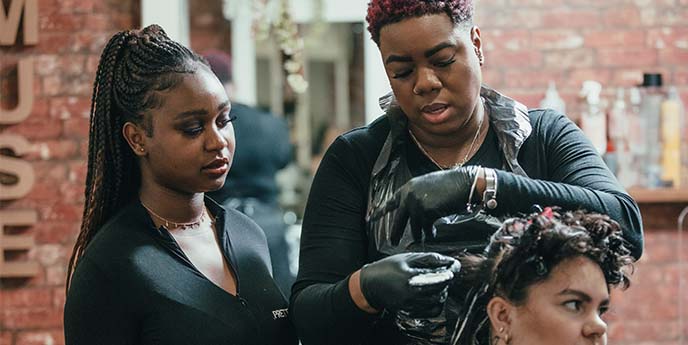 Our campaign:
A range of apprenticeship standards and regulated qualifications to equip individuals with '

job-ready' skills

matched to employer demand.

Affordable, high-quality apprentice schemes for small businesses with enough funding and apprenticeship places to meet the needs of learners and employers across the UK.

Funding for learners over the age of 19 to support progression to level 3 qualifications and enable job changers and job returners to access apprenticeships.

Greater recognition by schools, colleges and parents that hair,beauty and barbering is an attractive and worthwhile career, and that apprenticeships are the preferred route into these industries.

Clear distinction between

'job ready' qualifications (apprenticeships) and 'preparation for work qualifications' (T Levels)

.

The recognition of vocational progression routes based on competency, standards and regulated qualifications.

All hair, beauty and aesthetics practitioners are required to have appropriate qualifications and training for the treatments they provide.

Training in management and business skills to enable business owners to run sustainable, profitable businesses.

Recognition of the value and importance of continuous professional development (CPD) accreditation following the achievement of a regulated qualification.
Useful resources from the NHBF: