Whether you're advertising online or in local newspapers or magazines, you'll want to make the most of your advertising budget. But where do you start and how do you create an advert that works?
This blog post covers:
NHBF Members can login to read the full version of this blog post for more detailed information. Members can also download our free in-depth guide to marketing your salon or barbershop.
Not yet a Member?
Join us for less than 80p a day
to get a wide range of benefits including access to our friendly membership team, free 24/7 legal advice, in-depth business guides and fact sheets, and valuable discounts on business essentials including insurance.

Check out other adverts
Before creating your advert, take the time to see what other local salons and barbershops are doing in the local press and online.
Don't directly copy adverts you really like. The aim is to work out why they are appealing and seem to 'work' so you can incorporate similar elements in your own adverts.
Read our blog post to find out how to market your salon for (almost) free.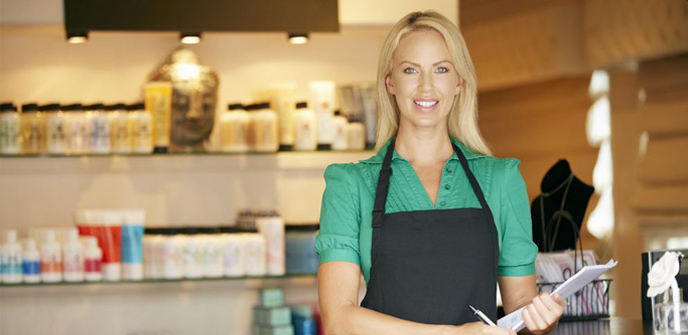 Is it worth advertising in the print press?
Local press, magazines and newsletters are still a good way to reach your audience and should have a place in your marketing plan. However, you'll need to follow some basic guidelines:
• If an ad manager calls you with a tempting last-minute deal, do your research before accepting their offer (or negotiating an even lower price). Check out the publication to ensure it's one that will actually reach your target audience.
• Make sure your ad will be placed among pages your target audience is likely to read. To help ensure this, ask for the list of scheduled features and book your ad space in issues that are covering hair and beauty related topics.
Don't forget – as an added bonus, you can also share your print press adverts on your social media channels and website. This will help to reinforce your message and reach even more of your target audience.
Paid online advertising
If you are new to online advertising, Facebook may be a good place to start. You can target your ads, for example, by age, gender and geographical location, and can spend as little as £1 day. Find out more.
You may also want to consider advertising on Twitter, Instagram and Google.
Don't spend lots of money on online advertising unless you really know what you're doing and can be confident you'll get a good return. Experiment at first with different ads and small amounts of money and see how it goes!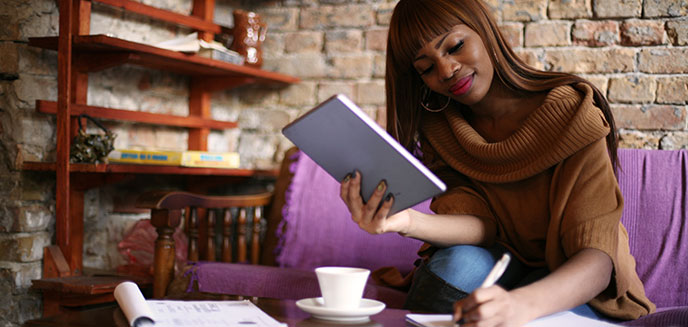 What you must include in your advert
Don't forget the basics. Make sure your advert includes:
• Your business name and logo.
• A clear 'call to action' inviting potential clients to call you or go online to make an appointment.
• Your telephone number.
• Your email address.
• Your website address.
• Your physical location.
Depending on the space you have, you could also include an invitation to follow your social media channels.
Stay legal: Botox and other prescription-only injectables
Prescription-only medicines or prescription-only medical treatments must not be advertised to the public. These include Botox. Botox is a registered trademark for a specific botulinum toxin type A product. The ruling also applies to other brands such as Vistabel, Dysport, Bocouture, and Azzalure.
The basic rule of thumb is that you should not make any direct references to these products in your advertising. You can offer a 'consultation for the treatment of lines and wrinkles'.
Lights, camera, action: discover top tips for YouTube success.
Creating a successful advert
It will take a little thought and probably some trial and error to create a great advert that works. As a start, you should follow the guidelines below:
• Use a short, catchy headline that will attract attention.
• Be clear about who your target audience is and make sure your advert will appeal to them.
• Make sure your ad will stand out from the crowd – why would someone call your salon or barbershop instead of any others that are also advertising locally?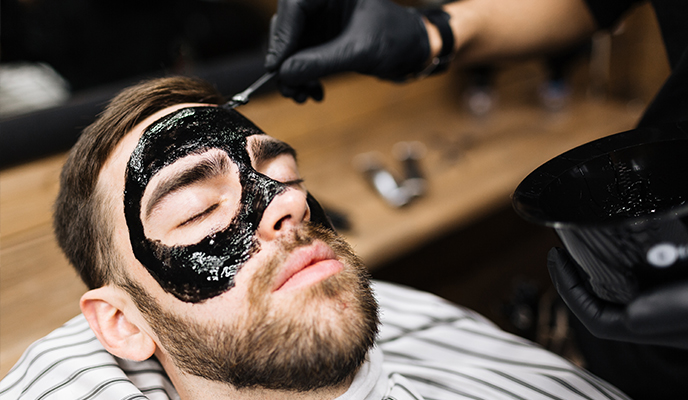 Use good quality imagery
Always use an eye-catching image in your advert. For example:
• A 'before and after' shot.
• Seasonal images that showcase, for example, wedding, Christmas, New Year or holiday treatments and services.
• Team members at work in your salon or barbershop or your front-of-house staff.
• New colours, styles, and treatments you've recently introduced.
Don't use images you find on the Internet. They may be low resolution and look blurry, plus they will probably be copyright.
Never use images of clients in adverts or your social media channels without their specific permission. Data protection laws became much tougher in 2018 and your salon or barbershop must now comply with GDPR.
Download our detailed Members-only guide to GDPR.

Download our GDPR toolkit which includes templates to help you comply with GDPR.

Not yet a Member? Join us now for less than 80p a day to access this user-friendly in-depth guide and make sure you are complying with GDPR.
Check your spelling and grammar
If your advert doesn't look professional, readers may think your salon or barbershop isn't very professional either. Always check your spelling, grammar and punctuation and proofread your advert to ensure it all makes sense. Ask a couple of colleagues to check it over too. They will look at it with fresh eyes and may spot things that you haven't.
Keep it short and punchy
Don't write dense paragraphs of text. For example, short bullet points are much easier and more appealing to read.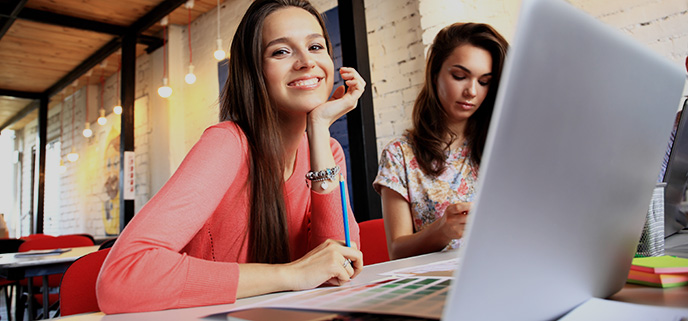 Find out if your advert worked
Include a code in your advert that people need to quote when booking a special offer you're advertising. This will help you track the success of your advert.
Also – always ask new clients how they heard about you. They may have seen your advert a while ago, but only just got round to booking an appointment with you. Similarly, a client who hasn't been in for a while may also be prompted to return after seeing your advert.
When advertising online you will be able to see tracking details such as how many people have seen your advert and/or followed links.
Your social media and website
Don't forget – your social media channels and website are a permanent advert for your business. Make sure they are regularly updated with relevant and appealing content that will keep your existing clients interested and engaged while also helping to attract new clients.
Find out how your salon or barbershop can make the most of social media.
Checklist
• Look at other adverts in the local press and online to help decide what works and what doesn't.
• Be clear about who your target audience is and create your ad to appeal to them.
• Make sure you include vital information such as your telephone number and website address.
• Check your spelling, grammar and punctuation and ask your colleagues to check it too.
• Create a snappy heading and use bullet points rather than paragraphs of text.
• Aim to come up with a unique selling point that will make your advert stand out.
• Use good quality, high-resolution imagery – but always get clients' permission if you want to use pictures of them.
• Ensure print and online ads will reach your target audience.
• Ask for free editorial and an online banner ad when placing print ads.
• Try to track the performance of your ad by using codes and asking new clients how they heard about you. Track the performance of online ads using the tools provided.
• Don't forget – keep your social media channels and website up to date, appealing and relevant, and share your ads on them too.