Whether you have a new client or one that's been coming to you for years, always carry out a full consultation at the start of the appointment.
A longstanding client may have had the same haircut or beauty treatment for years but don't assume they'll want the 'same again' each time they visit. Similarly, a new client will welcome a detailed consultation as this will make them feel valued as an individual rather than feeling like just another client.
This blog post covers: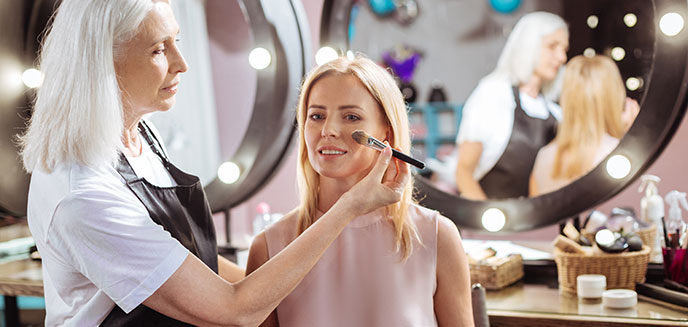 Why client consultations are vital
It can be tempting to skip consultations – especially when you're rushed off your feet and your regular clients always have the same haircut or treatment. But you should never make assumptions. A long-term client may be thinking of having a complete change or trying something new in addition to their usual choices. Your consultations with existing clients should be as thorough as when you are meeting a new client for the first time.
Clients who feel they are being taken for granted and are secretly hankering after a new look may find it easier to go somewhere else rather than wait for you to take an interest in them again.
In addition, you'll want to turn every new client into a long-term one and first impressions will make a huge difference. A warm welcome and detailed consultation is a key first step for long-term loyalty. This will show new clients that you are professional, able to offer expert advice and keen to understand exactly what they want.
Loyalty lessons: read our blog post and discover how to keep your salon clients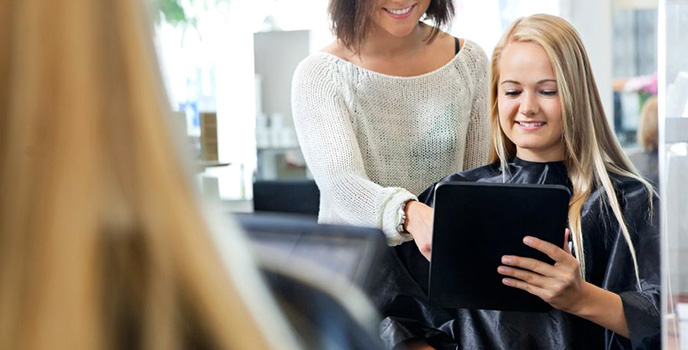 Personalise your service
Always use your client's name and maintain good eye contact.
It can be a good idea for hairstylists and barbers to sit down rather than stand over clients and to speak to them rather than to their reflection in the mirror.
With existing clients, try to make a mental note of conversations you had during their previous appointment so you can 'keep the conversation going'. For example, if you remember that they were about to go on holiday, you can ask if they had a good time before going on to discuss any ideas they've previously mentioned about trying something different.
Listen to your client's ideas and thoughts first, then add some of your own ideas to the mix. This shows you are taking a personal interest in them and are using your professionalism and experience to think about what might suit them as an individual.
Read our blog post to find out more about the importance of your front-of-house team.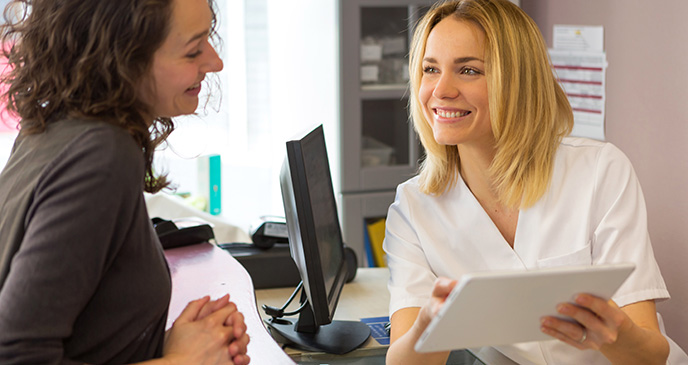 Ask open questions
Open questions encourage longer and more detailed replies, while closed questions will often result in a 'yes' or 'no' response.
Examples of closed questions are:
• Do you like your hair this length?
• Would you like to choose a different colour for your nails this time?
• Did you like what we did last time?
Open questions will encourage a wider discussion so you will get a much better idea of what your client wants. For example:
• How do you manage your hair between cuts?
• What is your skin routine at home?
• How do you manage your hair and make-up during the working week?
• How would you describe your skin type?
• Which products do you find easiest to use at home?
• Tell me what you'd like to achieve today.
Use images
Ask your client if they have an image showing the look they want to achieve. Also, be ready with your own selection of images that will help your client visualise different ideas.

A selection of images is also useful if your client is unsure about what to ask for. As well as helping them decide this shows you are actively engaged in the decision-making process and taking a personal interest in their specific requirements. It's a great way to make your client feel special.
The importance of listening
It's important to 'listen actively'. This means giving clients your full attention – not partially listening to them, and partially listening to what your colleague is saying to another client. Your client will always know if you are not genuinely listening to them.
Pay attention to your client's body language, tone of voice and facial expressions, as well as what they are actually saying.
Encourage them to expand on what they are saying by looking interested, smiling and nodding. Avoid interrupting them but ask relevant questions during natural pauses in the conversation. Always maintain good eye contact.
If the consultation is to discuss a beauty treatment, make sure you can speak somewhere private so that personal information is not overheard by other staff and clients.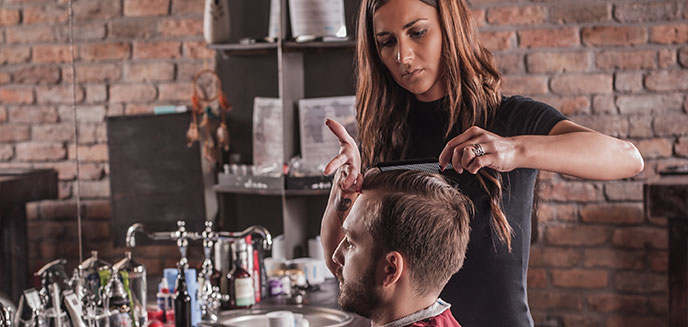 Keep things realistic
Most clients will appreciate honesty. For example, if they ask for a hairstyle or colour that won't suit them or isn't practical for their hair type, you should be ready with some good alternative suggestions. The client may still insist on their original choice but will appreciate your professionalism and care in discussing their requirements. You can use phrases such as "have you thought about this alternative" or "here are some other ideas that may suit your face shape more" or "these colours are similar but slightly darker/lighter and may complement your eyes better".
Make sure you stay in control of the consultation and don't allow your client to get carried away with unrealistic expectations. If something's impossible or inadvisable, say so and use your knowledge and expertise to explain why. Always offer alternatives and explain the benefits and why your suggestions will offer a better outcome for your client.
Double-check you understand what's required
At the end of the consultation, make sure you've understood exactly what's required. Summarise what's been agreed and ask your client if you've got everything right.
Say you're looking forward to seeing how great they'll look and reassure them they've made the right choices.
Take the opportunity to upsell – products and treatments
During the consultation and at the end of the appointment, always take the opportunity to sell products that were used on the client and/or will help them maintain the look between appointments.
You can also suggest additional treatments and services during the consultation – either for this time or a future appointment. Don't make this a 'hard sell' but instead introduce different ideas as part of the conversation. Listen out for cues from your client. For example, if they complain of dry hair or skin you can suggest various treatments and/or products that would be suitable.
Find out how to make your salon and barbershop staff retail savvy.
Allergy alert testing in your salon or barbershop
Don't forget - you must carry out allergy alert testing before applying hair colour. The NHBF Allergy Alert Consultation and Colour Record Cards are approved by Coversure Insurance Services, the NHBF's preferred supplier.
(Sensitivity and allergy alert testing plus consultation cards specifically for use in beauty salons will be available soon.)
The NHBF work in partnership with Coversure Insurance Services to provide value-for-money insurance specifically designed for hairdressers/barbers and beauty salons. As an NHBF Member, you'll benefit from a 20% discount on your policy.
Train your salon staff
Make sure all your staff understand the importance of carrying out a thorough consultation at the start of every appointment.
Remind staff at team meetings and include role-play consultations as part of training sessions. You can make this fun by giving the 'client' a secret wish which your other team members must try to discover during the 'consultation'. This will help your team develop skills in asking open questions and finding out what clients truly want.
You can also give your staff the opportunity to practise managing unrealistic expectations and offering suitable alternatives.
| | |
| --- | --- |
| | Getting recruitment right is vital to the success of your business. Find out how to attract and keep the right people in our Members-only guide. |
GDPR – complying with data protection law
During client consultations you and your staff may be given personal and medical information that you will need to record, including the results of allergy alert tests. You will have to comply with strict data protection laws under GDPR when gathering and storing this information. Find out more in our blog post about GDPR.
Checklist
• Always do a full consultation – with both existing and new clients.
• Use a selection of images to help your client visualise the options.
• Personalise your service, ask open questions and listen carefully.
• Manage your client's expectations and be tactfully honest.
• Double-check you understand what's required at the end of the consultation.
• Take the opportunity to sell retail products.
• Carry out allergy alert tests if required.