There are many reasons why your staff may need to be off work, from sickness and maternity to annual leave and emergency time off. Make sure you understand what they're entitled to and stay within the law.
This blog post covers:
Annual leave entitlement
UK law says all employees are entitled to paid holiday. Employees are entitled to a minimum of 5.6 weeks' paid annual leave. This means that a stylist or therapist who works five days a week should get at least 28 days' paid annual leave. Part-time employees' annual leave will be pro rata depending on how many hours/days they work each week.
Unless otherwise stated in the contract or employee handbook, your employee should let you know in plenty of time if they want to take annual leave. For example, if they want one week's holiday, they should give you at least two weeks' notice.
NHBF Members can call our friendly membership team for free expert help with annual leave entitlement including working out how much paid holiday your full-time and part-time employees are entitled to.
Find more detailed information about annual leave.
Annual leave entitlement: new employees
An employee's annual leave entitlement will start to build up from the first day of their employment. You cannot withhold annual leave entitlement until their probationary period is at an end.
However, in the first year you can allow your employee to accrue one month's leave entitlement at a time.
The law says that you do not have to allow new employees to take any holiday they booked before starting work with you. However, you will probably want to avoid the bad feeling that refusing annual leave for a pre-booked holiday would cause.
It's good practice to find out at the job offer stage what holiday your new employee is planning.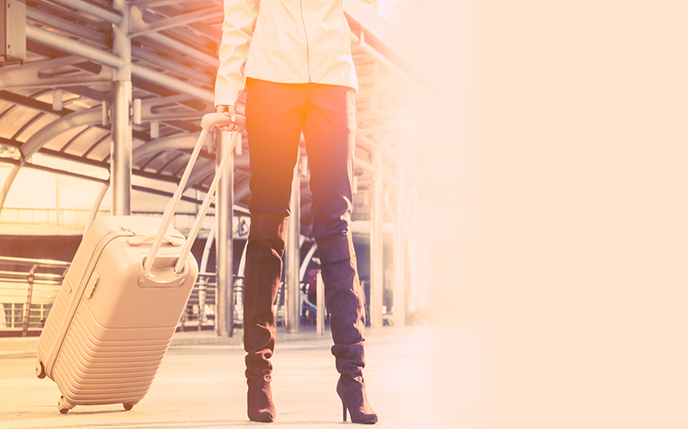 Sick leave
Employees can 'self-certify' their sick leave for up to seven calendar days of absence.
If they are off for longer than this, they must give you a doctor's note.
Your employee's entitlement to annual leave will not be affected if they take time off sick. It will still build up in the same way while they are off. And you cannot force your employee to take annual leave instead of sick leave.
Depending on the situation, if your employee is sick during a booked holiday, you should process any sick pay they are entitled to and put their holiday back into their pot to take at a later date.
If your employee qualifies, and you don't have an alternative sick pay scheme in place, you will need to pay them Statutory Sick Pay for up to 28 weeks if they have been off sick for four or more days including non-working days. If they don't qualify, you should give them an SSP1 form to help them claim any other benefits they may be entitled to.
Return to work interviews
When your employee comes back to work after being off sick, it's important to carry out a return-to-work interview with them. You can then:
• Make sure they are fully recovered and ready to work again.
• Check if they need any further support.
• Explore the reasons for any frequent self-certificated sick leave.
Our expert guide to absence management is available free to NHBF Members. It includes:

A 'return to work' discussion template.
An employee attendance record form.
Sickness self-certification form.
Find out how to deal with an employee who may be suffering from stress.
Maternity leave
Eligible employees can take up to 52 weeks' maternity leave, and if they qualify for Statutory Maternity Pay (SMP), they will be entitled to up to 39 weeks' pay while they are off.
This would be 90% of their average weekly earnings for the first six weeks, and for the next 33 weeks, either £151.97 a week (from April 2021) or 90% of their average weekly earnings, whichever is lower. Employers can claim back between 92% and 103% of the SMP they pay.
Maternity Allowance, which is paid by the government, may be available to those not entitled to SMP.
Don't forget: maternity leave cannot be taken at the same time as annual leave as they are two separate entitlements.
Eligible partners of pregnant women also have rights, for example, to attend ante-natal clinics with their partner and time off when the baby is born. Shared parental leave is also a potential option.
Find out more about maternity/paternity rights and shared parental leave in our blog post.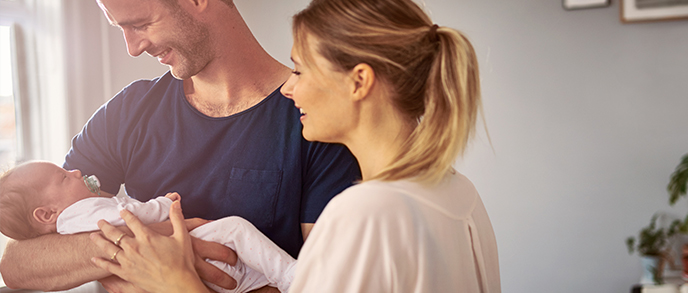 Emergency leave for dependants
Your employee is entitled to take time off if they need to deal with an emergency relating to a dependant such as child, spouse or anyone who depends on them for care.
The law does not specify how much time you should give, but it should be a reasonable amount of time to deal with the emergency. You do not have to pay your employee for the time they take off.
Find out more about the rights your employees have: www.nhf.info/employeerights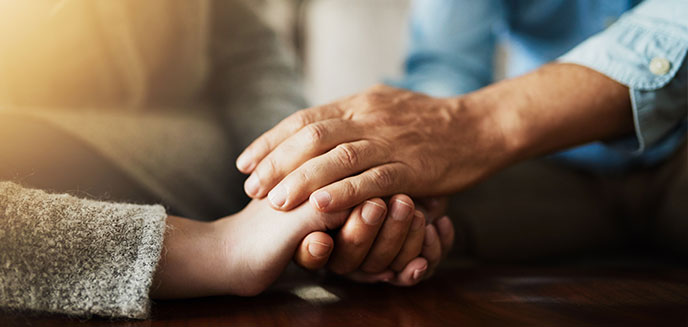 Compassionate leave and bereavement leave
There is no legal right to compassionate or bereavement leave (apart from Jack's Law - see below), but it's good practice to have a clear policy in place.
You can specify in your salon/barbershop employment contracts that employees are allowed time off to deal with difficult situations. This could be to look after someone who is ill (compassionate leave) or bereavement leave after the death of a relative or friend.
Normally, your employee will be expected to follow the usual absence reporting procedures outlined in the employee handbook and agree an acceptable period of leave with you.
Currently, you do not have to pay your employee during this type of leave (unless you have an employee policy that says you will).
Jack's Law - paid bereavement leave
Parents in the UK who lose a child will be entitled to two weeks' paid bereavement leave from April 2020.
The new law, known as 'Jack's Law', applies to parents who lose a child under the age of 18 or who suffer a stillbirth from 24 weeks of pregnancy. They will be able to take bereavement leave as a single block of two weeks or as two separate blocks of one week during the first year after the death. All employees will have this right, irrespective of how long they have worked for their employer.
Find out how to support a grieving salon or barbershop employee.
| | |
| --- | --- |
| | NHBF Members can download our free guide on managing staff and performance appraisals. The guide includes a ready-to-use performance review form. |
Career breaks and sabbaticals
There are no laws that cover career breaks and sabbaticals. Employers do not have to offer career breaks. If you do, this must be clearly explained in your staff handbook. For example:
• Which staff are eligible (usually, a minimum length of service applies).
• How to apply.
• The amount of time off you will allow.
• What employees can and cannot do during their career break (for example, other paid work).
• How the career break or sabbatical will affect the terms and conditions in your employee's contract of employment. You should agree this with your employee and put everything in writing.
Career breaks and sabbaticals are usually unpaid and can vary in length (shorter lengths of time are usually called a 'sabbatical').
Ensure all requests for career breaks and sabbaticals are treated equally as set out in your staff handbook. If a member of staff feels they have been dealt with unfairly, they may claim they have been unlawfully discriminated against.
Formal procedures
If your employee repeatedly takes time off or doesn't follow the correct procedures, you may have to take formal action.
NHBF Members have access to a free 24/7 employment and HR helpline. Always get legal advice before taking any formal or disciplinary action. Find out more about legal benefits for Members.
Checklist
• A new employee's annual leave start to accrue from day one.
• UK law says all employees are entitled to paid holiday.
• Employees are legally entitled to 5.6 weeks annual leave (at least 28 days for full-time employees).
• Employees can self-certificate sick leave for up to seven calendar days.
• After seven days they must give you a doctor's note.
• Carry out a return to work interview when your employee comes back from sick leave.
• Be clear about your employees' maternity, paternity and adoption rights.
• Employees are entitled to unpaid time off to deal with an emergency relating to a dependant.
• It's good practice to have a clear compassionate/bereavement leave policy in place.
• Take legal advice if you need to start formal proceedings.