Would you like to hand over the day-to-day management of your salon or barbershop to someone else? How do you find a manager you can trust with the future success of your hair, beauty or barbershop business?
This blog post covers:
How to find a salon or barbershop manager
Take your time so you have the best chance of making the right choice.
Your first step will be to write a clear description of what you are looking for in a salon or barbershop manager. (You can also use this as a basis for the job description – see below.)
Gary Hooker and Michael Young, the masterminds behind the award-winning Hooker & Young hairdressing brand, advise that a relevant qualification could be something to look for: "In a world that has become very 'PC', a qualification or understanding of human resources is a big advantage when employing a manager," says Gary.
"Times have changed and team members now know their rights, and a good manager should too. Legislation changes on a very regular basis these days and it can be tough to keep up with. Small businesses that don't have an HR department or a large budget to pay external companies should invest in training their management in 'HR' to put their salon at a better advantage."
Find out more about attracting and recruiting the right people for your salon or barbershop.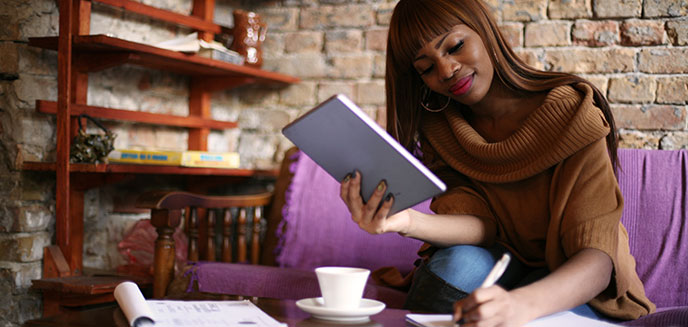 Potential candidates to manage your hair/beauty salon or barbershop
There are two types of potential candidate:
Internal candidates
Someone who has worked with you and contributed a lot to the business may be the ideal candidate. However, Michael of Hooker & Young offers a word of warning about taking this route:
"Think twice about promoting a busy stylist. It often seems a logical thing to do to make the busiest stylist, who's been with the company the longest, a salon manager. It feels like a way of rewarding loyalty and hard work but in many cases, this is a bad move.
"To be a good manager you need time to actually run a salon and observe staff and situations. If you feel the stylist is the best candidate for the job then great, but expect a drop in takings. If their take doesn't reduce then I would be concerned they aren't fulfilling the role to its full potential."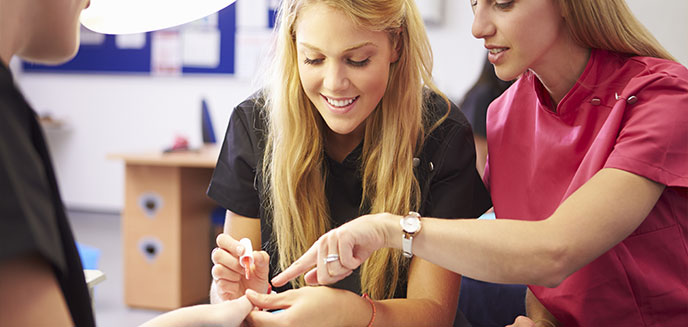 External candidates
There are several ways to find external candidates: for example, word of mouth, advertising or agencies.
Again, take your time. When selecting between external candidates, the interview process is vital.
Find out more about how to advertise a job vacancy for your salon or barbershop business.
Salon or barbershop manager job description
Use your 'ideal manager' description to come up with a detailed job description for potential candidates to consider.
Gary of Hooker & Young says: "First and foremost a manager should have a comprehensive understanding of running a 'healthy business'; knowledge on profit margins and break-even figures are a must. Hairdressers are creative individuals, but a good manager needs to have a business mind equally as much as a creative mind to generate revenue."
Interviewing to find a salon or barbershop manager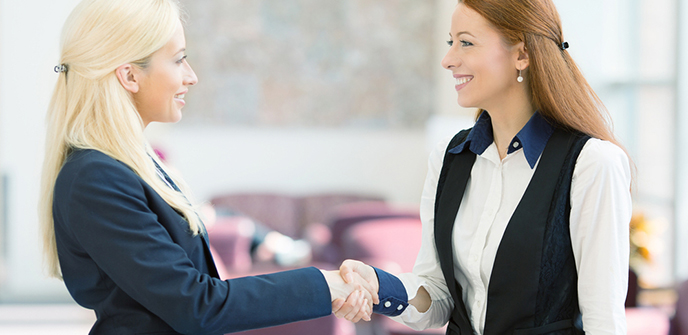 Prepare a list of questions to ask your interviewee and always give your interviewee the chance to ask any questions they may have.
Remember to avoid any questions that may break UK discrimination laws, for example, questions about a candidate's marital status; if they're planning to have children; or their date of birth (except in specific circumstances).
Did you know: Our free 24-hour legal and HR helpline can help NHBF Members with questions about discrimination when employing. Find out more and join today.
Managing different types of salon and barbershop
Running an employee-only hair and beauty business can be very different to, for example, running a salon with a mix of employees and self-employed chair renters.
Make sure you choose a manager who understands the difference and has the skills, personality and experience to manage your particular business model.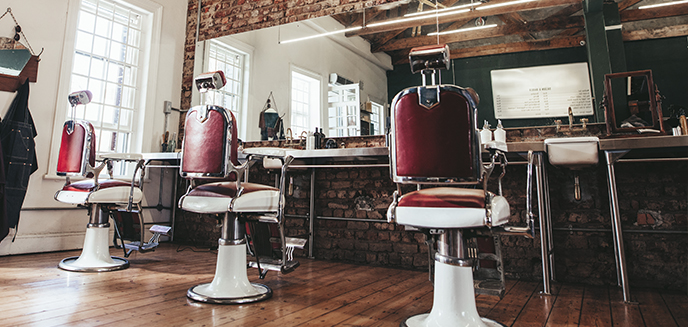 Says Michael of Hooker & Young: "A great manager should be able to adapt themselves to connect with individuals. A common phrase is: 'they are difficult to manage'. A person is only difficult to manage because you haven't found a way to understand them yet.
"Investment of time and getting to know staff and how their minds work is a must. We send our managers on regular management courses to gain an understanding of character analysis in order to identify and develop the varying needs of a diverse team."
Set up a good working relationship with your salon/barbershop manager
It can be hard to let go … you must be sure you're prepared to give up the reins.
Don't step on your manager's toes or watch their every move. But do maintain good communications with your manager.
What if your salon or barbershop manager doesn't work out?
Make sure you include a clear probationary period in the contract.
If things don't work out and you have to start the recruitment process again, use the lessons learned to find someone more suitable.

Hiring a salon or barbershop manager: checklist
Take your time.
Come up with a clear description of the role.
Prepare thoroughly for interviews.
Create a good working relationship with your manager.
Be prepared for professional and personal change.
If it doesn't work out, be positive and learn from the experience.
Join the NHBF to benefit from a wide range of practical help, advice and support.
For more comprehensive information about how to hire a salon or barbershop manager, NHBF Members can download our detailed guide.