You want a thriving and profitable business – but what's the secret of success for your salon or barbershop? You have to be sure you're covering your costs and making a profit. A key ingredient is getting your prices right while at the same time keeping a strict eye on your outgoings and reducing spending where you can.
This blog post covers: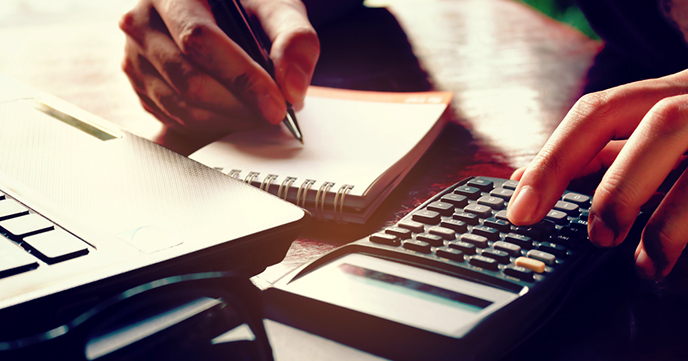 Planning for success
A regularly updated business plan and cash flow forecast are vital to help you understand your business finances.
Remember - you will almost certainly need an up-to-date and detailed business plan if you want to borrow money during the set-up or growth of your salon or barbershop.
It should include details about every aspect of your business and future plans, for example, accurate and realistic projections of your cash flow, turnover, profit and loss, and sales forecasts for the next three to five years.
Download our free guides to find all the information you need about opening your own hair salon/barbershop or beauty business, including how to create a business plan and get finance.
Cash flow is simply the amount of money you have coming in and the amount of money you have going out. Running out of cash is a major cause of business failure. Even a profitable salon or barbershop can fail because of poor cash flow. It is the single most important issue for any business. Read our blog post to find out how to take control of your cash flow as part of becoming a profitable and successful salon or barbershop.
Getting your prices right
The only way to make money in your salon or barbershop is by charging enough to cover all your costs and make a profit.
You'll need to calculate how much you're paying out, for example, wages, stock, rent, rates, utility bills, and accountancy/banking costs. Are you just breaking even or only making a tiny profit? If so, you need to increase your prices.
Deciding how much you're going to charge is a crucial decision to get right. There are lots of factors to consider, for example:
• Your location.
• Your target market.
• The range and type of services you offer.
• Whether you're going for high-volume turnover or the luxury end of the market.
Salons and barbershops with a number of staff should consider offering tiered pricing based on the level of experience each employee has. This will help to increase your profits and also offer a clear career path to help inspire and motivate your staff.
| | |
| --- | --- |
| | This guide will help you understand the basics of financial management for your business including tax, VAT, accounting and record keeping. It's available to NHBF Members only. Not yet a Member? Join today. |
When to increase your prices
You may need to increase prices if:
• your analysis of your incomings and outgoings shows you are not charging enough; or
• rising costs mean you need to increase prices to maintain your profit levels.
If possible, it's a good idea to increase your prices at the start of each new financial year in April. This will make sense to clients and be more acceptable to them. Always give at least six weeks' notice that your prices will be increasing – don't spring it on your clients.
Make sure all your staff will be able to explain the reasons for the price increases. For example, suppliers' higher costs and increases in wages, rent and rates.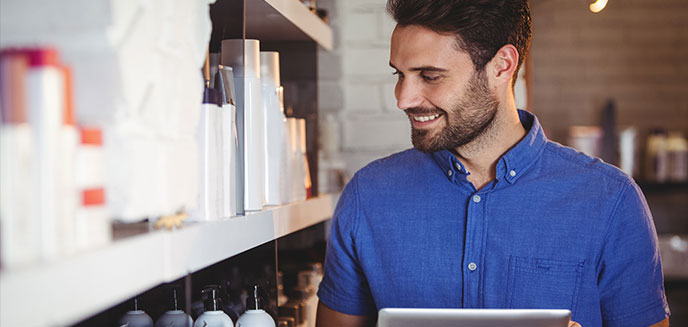 Increasing retail sales
Ensure your salon and barbershop employees know how important retail sales are to the bottom line. There are a number of steps you can take to encourage your staff to sell more products and boost your profits. For example:
• Make sure they tell clients which products they are using on them while educating them about the benefits – this will encourage clients to buy the products for use between appointments.
• Encourage staff to sell the products they really love – their genuine enthusiasm will be infectious.
• Ask your supplier to run a training session for staff so they fully understand the products and their benefits.
• Offer a monthly prize for best salesperson.
Read our blog post to find out how to make your salon/barbershop staff retail savvy.
Reducing costs in your salon or barbershop
Getting your prices right and boosting retail sales will increase your profits. But to make your profit margins even higher, you can take steps to reduce your costs. For example:
• Cut back on stock or wastage.
• Negotiate a better deal with your suppliers.
• Shop around for the best utility deals.
• Make sure your current business account offers the best value for money. (Read our blog post on this.)
• Keep an eye on your wage bill – if you're spending more than 60% of your turnover on wages you may need to think about reducing hours or the number of staff you employ.
You must pay your employees the appropriate National Minimum Wage or apprenticeship rate. Find out more in our blog post.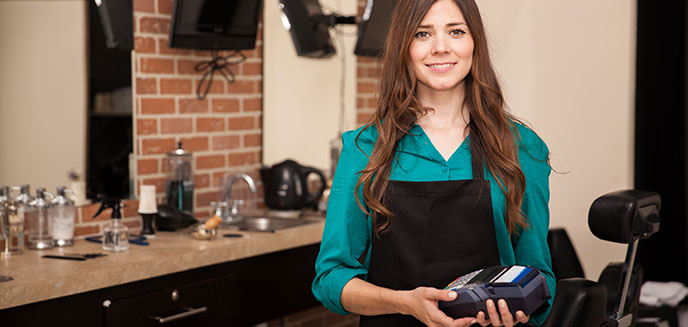 Client loyalty and retention
Keeping clients and attracting more via word-of-mouth recommendation will help to ensure a healthy profit margin in your salon or barbershop.
Sally Salon Services' 2017 Beautiful Britain Report found that:
• Women now spend £994 on an average annual basket of treatments, up 13% (£118) from last year.
• Men now spend £779 on an annual basket of treatments, up 9% (£68) from last year.
These figures show just how important and valuable customer loyalty is. Losing even a single customer can be very costly financially.
There are a number of steps you can take to increase customer loyalty, from special events and loyalty cards to making your clients feel valued with personalised consultations and welcome packs for new clients.
Read our blog post to find out more about how to keep your salon and barbershop clients.
Performance management to maximise profits
It can be a useful exercise to work out how much profit your employee brings in. You can use salon software to track how well each of your employees performs, including amount earned per customer, rebooking rates, retail sales and client retention rates.
You can then use this specific information to set individual targets for your staff. Always be open about the information that your salon software collects so your staff do not feel they are being 'secretly watched'.
Make sure the targets you set are reasonable and achievable. Identify and offer any extra support or training your employee may need to help them meet the targets.
Make sure this type of financial target setting is part of a wider performance management approach which also takes into account your employees' thoughts, feelings and ambitions for the future together with how you can help them achieve their career goals. This will encourage staff loyalty which will in turn make for happier clients and healthy profits.
Read our blog post to find out more about how to manage staff performance.
Making a profit from chair/room/space renters
Renting out a chair, space or room is an increasingly popular option for salon and barbershop owners.
You will need to weigh the advantages and disadvantages before going ahead.
If you opt for chair, space or room renting it's vital to ensure that you make a profit from your renter.
Our expert guide sets out in detail the options available for charging your renter and how to make sure you will make a profit from renting out your chair, space or room.
NHBF Members can download free chair, room and renting agreements.
Checklist
• Plan for success: maintain an up-to-date business plan and cash flow forecast.
• You must charge enough to cover your costs and make a profit.
• Put prices up in the new financial year as this will make sense to clients.
• Make sure your staff can explain price rises to clients.
• Give advance warning that you'll be putting up prices.
• Make sure your staff know how to boost retail sales.
• Take steps to reduce costs: shop around for better deals and negotiate with existing suppliers.
• Encourage client loyalty: make sure they keep coming back for more.
• Include financial targets as part of staff performance management.
• Make sure chair/space and room renters bring in a profit for your salon or barbershop.