It takes time and effort to build a great team in your hair/beauty salon or barbershop – and the work doesn't stop there. You'll need to invest in your staff and show your appreciation if you want to keep your 'dream team' together and successfully build your business into the future.
This blog post covers:
Recruiting the right people
Creating the perfect team starts with recruitment. Think carefully about the type of employee your salon or barbershop needs to help grow your business and make a difference to your bottom line.
For example, if a member of staff is leaving, don't assume you will need to replace 'like with like'. You may need to strike out in a new direction to meet local demand. Have your clients been asking for services you don't currently provide? Or do you need to employ someone who can work evenings and weekends for clients who find it hard to take time off work?
Find out how to recruit the right salon team.
Here are some more golden rules when recruiting:
1. Create a detailed job description so you are clear about the type of person you need.
2. Provide an application form instead of asking for CVs. This makes it easier to compare applicants' responses.
3. Ask each candidate the same list of questions at interviews – again, this makes it easier to judge applicants fairly and will also protect you against any accusations of bias.
4. Guard against 'unconscious bias' which is the tendency to favour people who are similar to ourselves, for example, the same age, gender and race. You could miss out on the best person for the job!
Making it work from the start
You'll want to quickly integrate your new member of staff into the team and ensure they can contribute to your business as soon as possible. Make them feel welcome, introduce them to everyone and explain how everything works.
Make sure you have a contract ready for you both to sign and a staff handbook. Use the probationary period to offer regular performance reviews and constructive feedback. Careful mentoring and monitoring will help to create a loyal member of staff who will want to be part of your team in the long-term.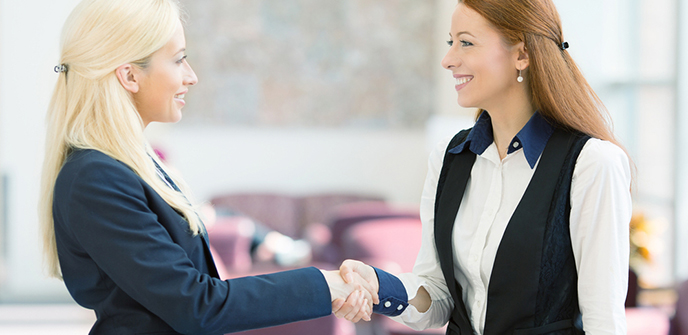 Motivate your team
Make sure your employees feel valued and engaged. Hold daily team meetings to encourage their contributions and ideas so they feel genuinely involved in decision-making. Show that you value their input and also take the opportunity to highlight and praise team members who have gone that extra mile. Encourage your staff to share any concerns or problems they may be experiencing, and always offer one-to-one meetings in case someone needs to speak privately.
In addition:
Provide training so your staff can learn new skills. This also shows that you are taking their career development seriously which will be another reason for them to stay loyal to you.
Hold monthly one-to-one reviews and set clear goals and targets at annual reviews.
Set targets for your team to encourage friendly competition.
If a senior team member leaves consider internal promotion as this demonstrates to everyone that progression is possible and that you reward hard work and achievement.
NHBF Member Pauline Howe who runs Strands Hairdressing in Fareham, says: "I expect people to treat other team members as they would expect to be treated themselves. I will very happily muck in and sweep the floor or wash up; I may be the owner but I am not above anyone else.
"Education is really important. Once a quarter we close the salon to do education and team activities. We've been canoeing and shooting and done things like building rafts! We also run staff awards."
Saying thank you
It's free, fast and easy – and will make a huge difference to how your staff feel: always take the time to say thank you for a job well done. It's easy to forget this in the hustle and bustle of a busy salon or barbershop, but if you make the effort to remember, your staff will continue to make an effort for you.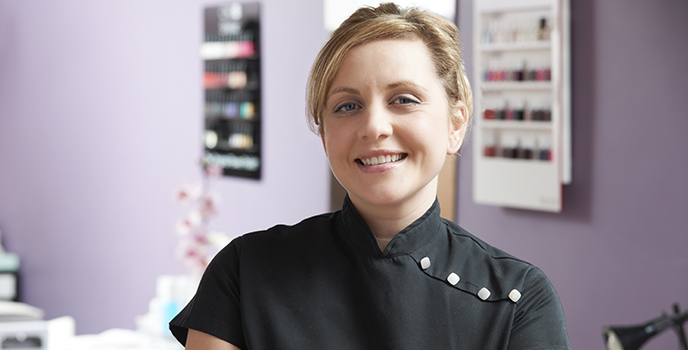 Incentivise and reward your team
Show your appreciation if your team are doing a great job. Ideas include:
Discounts on retail products.
Extra time off.
A special annual outing – which is also great for team building.
A regular 'employee of the month' competition.
Remember staff birthdays with a high street or coffee shop voucher.
NHBF Member Christine Harvey, who runs Through the Looking Glass in Sudbury, says: "It is important to recognise that the people who work with you have aims and ambitions of their own. You have to be proactive and try not to get stuck in a rut; you have to embrace and take on board modern ideas and keep changing and developing. You want your team to feel they are part of something that is growing."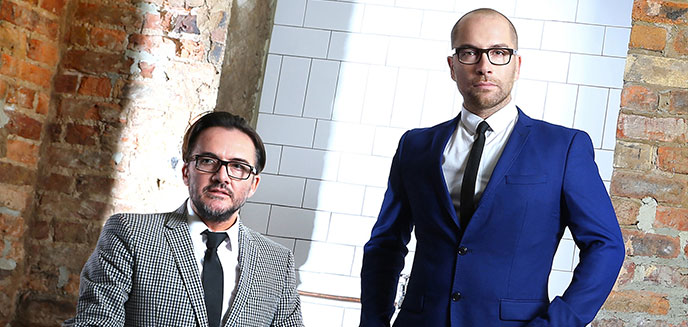 Says Gary Hooker: "When incentivising your team, you need to understand what the positive trigger is for each team member. Some will want to know they are the top of the leader board whilst others are motivated by products, gifts or attending industry events; but one thing is certain: each member of your team will have something different that makes them tick.
"Each year we have an 'Assistant of the Year' award based on client feedback and progress throughout the year; we also have a 'wall of praise' and winners are rewarded with days off, luxury products and early finishes. This keeps service levels high whilst motivating the team."
Michael Young adds: "On a monthly basis we look at percentage increase per client and reward success with champagne and vouchers whilst our assistants will get commission for treatments sold.
"Working with your brands is also an effective way to gain incentives for your staff. We've had trips to London for photo shoots, session work – even hair festivals in Miami! The hairdressing industry has so much to offer so make sure you're in touch with what your suppliers can provide and work in partnership with them."
Dealing with underperformance
If a member of your staff consistently underperforms you'll need to take steps to sort it out before the situation has a negative impact on your other employees and your business.
Bear in mind that your employee may be underperforming because they have personal or health issues. Sit down with them and make it clear you are concerned about them and want to sort things out.
You will also need to ask yourself if you could be doing more. Have you given your employee clear goals and do they know what is expected of them? Have you rewarded their past efforts and achievements? Do you provide all the training they need to do their job well?
Find out how to support a stressed employee and what to do if a member of your staff is being bullied in your salon or barbershop.
In some cases, it's necessary to start disciplinary proceedings if a solution cannot be found. NHBF Members can talk to our free HR helpline before taking action. Members also have access to free contracts and staff handbooks which clearly set out what employees can expect in relation to performance at work.
Checklist
Follow the golden rules when employing staff.
Use the probation period wisely to build trust and loyalty.
Motivate your team with regular team meetings, training, target-setting, one-to-one reviews and simply saying 'thank you'.
Appreciate and reward your staff with extra days off, discounted retail products, birthday gifts and regular annual outings.
Remember: underperformance may be due to personal problems or ill-health – work together to sort things out.
If you need to start disciplinary action, take professional advice first to make sure you comply with employment law.
You may also be interested in...
Are you having problems with staff taking too much time off? Our free Members-only guide offers clear advice and information about how to manage absence from work and what procedures you should have in place.