Setting up your own beauty business will involve a lot of hard work, planning and research – but make sure you enjoy it too. There's a lot to think about, from business law and licensing to health and safety and insurance.
This blog post covers:
Is running a beauty salon really for you?
Is running a beauty salon really for you?
Being a successful beauty therapist is very different from running a business. Make sure you understand everything that's involved before taking the plunge. For example:
• Do you have the management skills you'll need, or are you willing to develop them?
• Will you enjoy the responsibility of running a business and making tough decisions?
• Will you be happy dealing with key aspects of running a business such as relevant legal requirements, tax, health and safety, insurance, and accounting?
• Are you prepared to work long hours – perhaps at the expense of spending time with family and friends?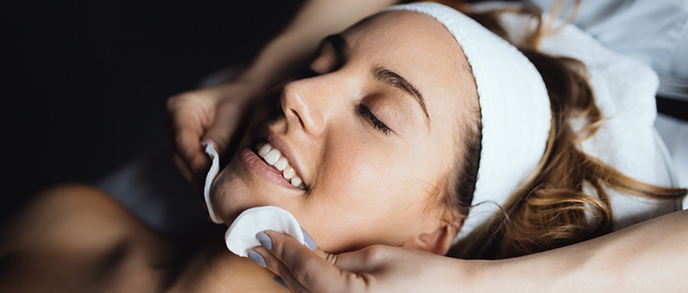 Create a business plan for your beauty salon
Your first step will be to create a business plan. And you will definitely need one if you are planning to apply for a bank loan or other type of finance.
Make your business plan as detailed as possible – this will help you be absolutely clear about your business idea. You should include potential problems or challenges that you'll need to address as well as your goals and how you plan to achieve them.
It's also important to set out how your business will be financed, including business start-up and ongoing costs.
If you apply for a business Start Up Loan from the government you'll get free help with writing your business plan. Successful applicants also receive free business mentoring. Find out more: www.gov.uk/apply-start-up-loan
| | |
| --- | --- |
| | Do you want to set up your own beauty business? This expert guide takes you through the process step by step – from deciding if you're ready to start your own business to the excitement of throwing open your doors for the first time. |
Financing your beauty business
Setting up a beauty salon can be an expensive business with even a simple treatment room costing a minimum of £20,000.
Your business plan will help you apply for a loan or attract investors as it will show you have thought through your business idea, have definite goals and know how to achieve them. Sources of funding include:
• Self-finance.
• Bank loan.
• Government Start Up Loan.
• Investors.
• Crowdfunding.
Always take financial advice and make sure you understand the pros and cons of each option before going ahead.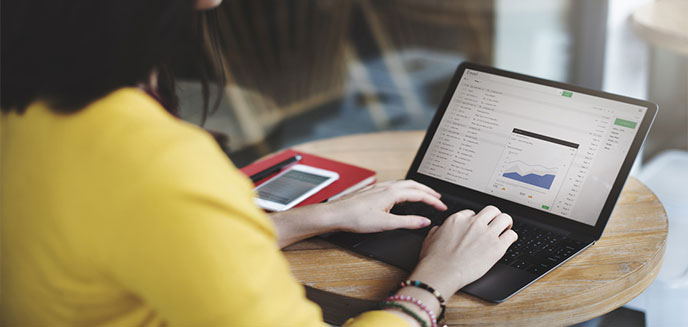 Type of business
There are a number of different business models to choose between. You will need to take professional advice and choose the one that will suit you best. Types of business include:
• Sole trader – you will take all the profits but will also carry all the financial risk.
• Partnership – this is a business owned by at least two people.
• Limited company – the main advantage here is that you won't carry all the financial risk.
• Franchise – as a franchisee, you would pay an existing beauty business to use their established business model and operate under their name.
• Renting a treatment space or room – this means you would be running your own business as a self-employed person from someone else's salon premises.
Read more about franchising in our blog post.
Choosing a location and premises
Always stick to your budget and don't take on more than you can afford.
For example, if you want a high street beauty salon, consider a first-floor option – you'll have the same high street location but probably for less money than a street-level salon.
Who is your target market? You need to know as this will influence your choice of location. For example - a busy town location to attract affluent professionals? A college or university location to attract students? Or a multicultural area to attract culturally diverse clients?
You'll also need to think about the location generally, for example, are there good transport links? Is there enough parking? Is it an 'up-and-coming' area? What competition will you have? Are there similar businesses in the area?
You will either buy or lease your premises so will need to understand the difference and what's involved. Always take professional advice.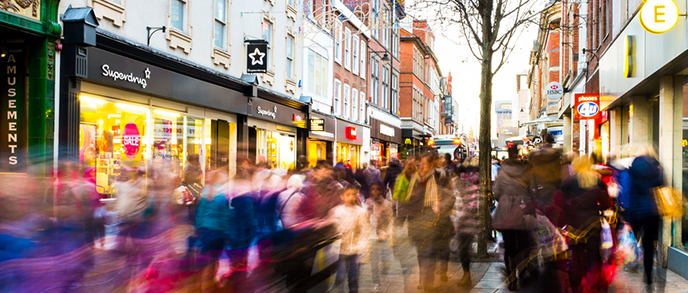 Salon and therapist licences
Licensing requirements vary from council to council, so contact your local council early on to find out what licences your salon will need to have. For example, you may need licences to cover massage and special treatments, tattooing, piercing and electrolysis, and Botox. Some local authorities may require therapists to have an individual licence for certain treatments.
Don't forget: you'll also need licences to play music, show TV programmes and serve alcohol (even if you don't charge for it).
GDPR - data protection law
Your beauty business will have to comply with GDPR (General Data Protection Regulation).
GDPR means you must protect the data you hold about your staff and clients. You will also need your clients' specific permission to send them marketing information and to collect and keep health-related records eg client consultation forms.
You will risk a heavy fine if you don't comply. Read our blog post about GDPR.
Download our detailed Members-only guide to GDPR.

Download our GDPR toolkit which includes templates to help you comply with GDPR.

Not yet a Member? Join us now for less than 75p a day to access this user-friendly in-depth guide and make sure you are complying with GDPR.
Taxes and bookkeeping
You must register your business with HMRC, keep accurate financial records and pay your taxes on time.
Always consider using a qualified bookkeeper or accountant to look after this side of your business. This might seem an unnecessary expense when starting out but could save you thousands in the long-term.
Read our blog post to find out more about accountancy, tax and VAT.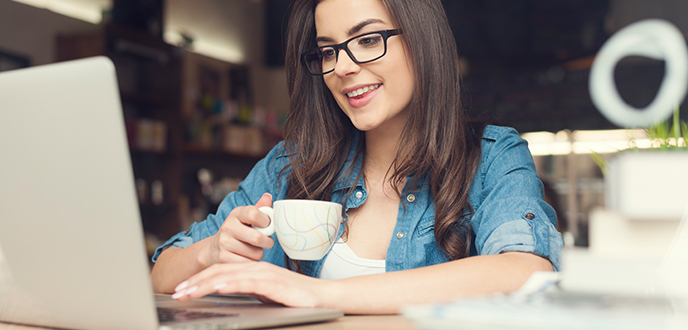 Insurance for your beauty business
You must ensure your insurance covers all the treatments and services you offer. Your therapists must be properly trained and qualified for the treatments they provide, otherwise your insurance will not be valid.
Your insurance will not cover treatments you are not qualified to carry out.
The NHBF beauty qualifications fact sheet sets out the minimum qualifications required for each type of treatment.
If you offer beauty treatments requiring qualifications above level 3, you will need additional insurance. Choose from one or more of the following specialist insurance packages:
• Micro needling and derma rolling (levels 4 and 5)
• Chemical peels (levels 4 and 5)
• Micropigmentation and micro blading (levels 4 and 5)
• Lasers and IPL (levels 4 and 5)
• Botox or similar anti-wrinkle injectables (levels 6 and 7)
In addition, if you employ at least one person you must have employers' liability insurance. This is required by law.
Public liability insurance is not required by law but is essential for any business. It will protect you against claims from clients or members of the public that could run into many thousands of pounds.
The NHBF works in partnership with Coversure Insurance Services to provide value-for-money insurance specifically designed for beauty salons. As an NHBF Member, you'll benefit from a 20% discount (excluding advanced treatments). Find out more.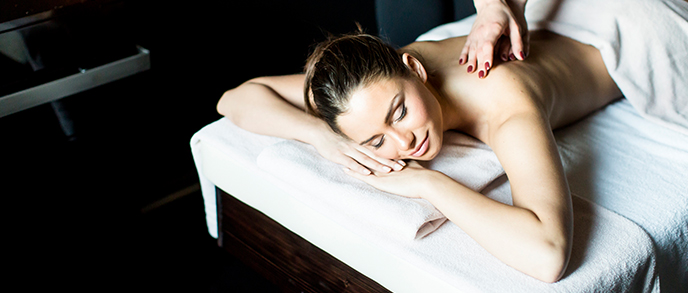 Health and safety in your beauty salon
You must comply with strict health and safety laws when running a beauty salon.
For complete peace of mind, buy our health and safety toolkit created specifically for beauty salons. It contains everything you need to stay legal while protecting your clients and staff against a range of potential hazards and health risks including:
• Allergies, asthma and other skin sensitivities.
• Dermatitis.
• Musculoskeletal problems.
• Legionella.
• Cuts, punctures and blood-borne infections.
• Burns, scalds and skin irritation.
• Eye injury from lasers.
• Dehydration.
• Trips, falls and lifting injuries.
• Gas and electricity.
Buy our Beauty Health & Safety Toolkit to ensure you have everything you need to stay safe and legal in your beauty salon.
Beauty therapist qualifications
Make sure you and your employees have the necessary training and qualifications for the type of treatments you want to offer in your beauty salon.
Age restrictions in your beauty salon
Carrying out beauty treatments on under-16s is not recommended and certain treatments should not be given to anyone under the age of 18.
Under-16s
Beauty therapists must protect and promote the welfare of under-16s and vulnerable adults. You must ensure treatments are safe and appropriate and that the individual wants to have the treatment or treatments. You should always follow the manufacturer's instructions and guidelines.
You must ensure you have written permission from a parent or legal guardian before going ahead with the following treatments:
• Earlobe piercing.
• Waxing (not intimate waxing).
• Facials.
• Manicures.
• Pedicures.
A parent or responsible adult must be present during treatments provided to under-16s.
Under-18s
The following treatments and services should not be given to anyone under the age of 18 or provided by a therapist under the age of 18:
• Botox, dermal fillers or similar anti-wrinkle treatments.
• UV therapy, for example, sunbeds.
• Intimate waxing.
• IPL (intense pulsed light) treatments.
• Micropigmentation.
• Microblading.
Checklist
• Make sure running your own business will suit your personality and lifestyle.
• Create a detailed business plan.
• Always take advice before deciding how to finance your business.
• Choose the business model that suits you best.
• Choose your location and premises carefully.
• Make sure you have all the licences you need.
• Register with HMRC and keep accurate financial records.
• Ensure you comply with health and safety law.
• Your insurance must cover all the treatments and services you offer.
• Your insurance will not cover treatments you are not qualified to carry out.
• Be aware of age restrictions.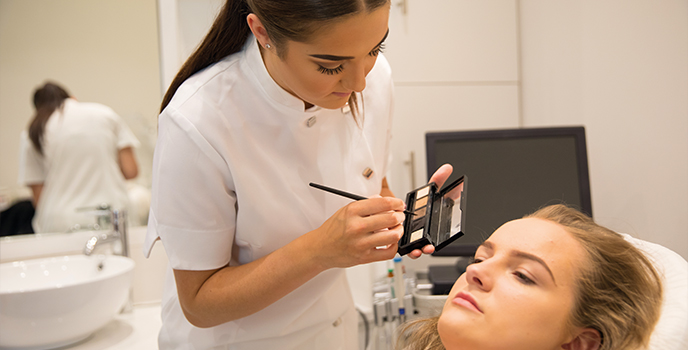 The NHBF
The NHBF will be by your side every step of the way. We offer Members:
- Free 24/7 helpline offering advice and practical support on managing people.
- Free commercial helpline.
- Free in-depth guides about all aspects of running your business.
- Valuable discounts on business insurance.
- Health & safety toolkits.
- Guide on allergy alert tests and skin sensitivity testing,
- Beauty qualifications and age restrictions fact sheet.
- Free employment and apprenticeship contracts.
- Free space and room renting agreements.
- Access to our friendly and knowledgeable membership team.
Find out more about the benefits of becoming an NHBF Member.
Join the NHBF now for less than 75p a day.
The NHBF is the NHBF's sister trade association. The NHBF is an independent not-for-profit organisation that offers a range of business support services to hair salons and barbershops, from legal, employment and financial guidance to expert advice for managing people and boosting business. The NHBF provides specialist business support, advice and backup to beauty salons.