There are many ways salons or barbershops can attract new clients and increase revenue and profits.
Whether you are a large or smaller business, you've probably applied a discount or promotion to the product or service you sell at some point. But are you using discounts and promotions to maximise business profits? There are many ways to boost revenue and increase footfall including adding value to a product or service by offering something additional to their service, for example, adding hot stones to a massage, a hair mask treatment to your service, or a mini bottle of moisturiser with your client's facial.

This blog looks at whether salons and barbershops should use promotions and offer discounts when marketing and how to add value.
This blogs covers

How to add value to your hair salon or barbershop?
If there's one thing that has come out of the pandemic is the increased value that has now been placed on the hair and beauty sector. With lockdowns resulting in salons and barbershops closing, consumer perception of the industry has changed. The hair and beauty industries are now seen as an important and valued service provider. So what is vital now for salons and barbershops is to know how to capitalise on this new perception. One method is to add value to your business offering. This could be done by selling high-quality beauty products in your shop, items that consumers may not find in supermarkets. Adding value can also be done by offering treatments you may not have done before or something that your competition may not be doing. Adding value to your business can simply be refreshing your salon instead of offering super low prices or other treatments. Whichever methods you choose, ensure that it brings clients into your salon and draws them back.

Benefits of discounting
Discounts are a great way to encourage more footfall for your salon or barbershops and promote your business to potential clients who may not know you exist. Once clients are in through your doors, it is an excellent opportunity to introduce them to new services, treatments and products. During quieter periods, a promotion can bolster revenues. Depending on the type of promotion, it can increase customer loyalty.
The disadvantage of discounts
Applying a discount at the wrong time or price can harm your salons and barbershops finances. The incorrect price could reduce profitability long term. Always having a promotion on can damage your salon's brand – it could make people wonder why is there always a promotion on, is there something wrong with the service you provide? Creating a discount culture could lead to decreased client loyalty as they may be disheartened when not getting a discount, as well as denting customer confidence.
When to apply a discount or promotion
The secret of getting the best out of a promotional period is knowing when to apply the deal. Choose the wrong time, and it will affect your bottom line. Never apply discounts to your services or products during peak periods. Peak periods are certain times of the year when client footfall is at its highest. These include summer when more clients come through the door for weddings, proms, pre-holiday hair and beauty treatments. Ensure in these periods you are fully stocked to maximise your sales. As a business owner, you will recognise your quieter periods, that is when to apply discount or promotion. Other times can be when you are launching a new service or product, or if you are a new salon and are applying an introductory offer to your clients.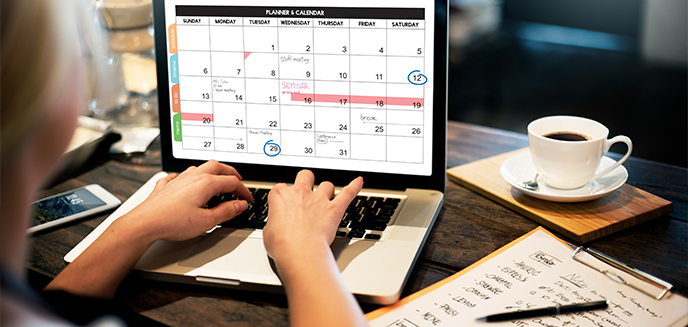 Types of promotions
Types of discounts and promotions can vary and which to choose depends on what you want to achieve with your deal.

Loyalty points - this program is ideal for building a loyal and consistent client base. The way it can work is for a certain number of accumulated visits, your customer will get a free haircut or a discount. This can be tracked with your hair salon branding loyalty card that is stamped on each visit.

Special occasion discounts - another loyalty promotion for regular clients who may be celebrating a special occasion like a birthday. If they visit your hair salon or barbershop for a special occasion treatment, why not apply a discount on the cost or offer an added value treatment? This will make your client feel valued and will make them come back in the future.

Seasonal discounts - certain times of the year clients may expect promotional offers, these could include events such as Christmas, New Year, Black Friday, Mother's Day, or Valentine's Day. Black Friday is an excellent opportunity to get rid of old hair salon and barbershops stock, including products that might otherwise be left on your hands.

New client percentage discount - another great way to promote your brand and bring you a few extra customers, especially if you are a new salon, is to offer discounts to new customers. How much percentage discount you give is up to you but ensure that the offer is attractive enough for clients to benefit but do ensure it doesn't lose you money or cut into your profit margins.

Buy one and get one Free (BOGOF) - the BOGOF offer is excellent if you have too much stock in-store and want to get rid of or want to make display space for new products.

Referral program - give a discount to a regular client if they recommend a friend or family to your services. This method gives your regular clients an incentive to refer their friends and family members to you. So not only does it keep your regular client returning, but it also brings in new clients.

How to set the pricing?
Deciding how much you're going to charge is a crucial decision to get right. There are lots of factors to consider, for example:
Your location.
Your target market.
The range and type of services you offer.
Whether you're going for high-volume turnover or the luxury end of the market.
Salons and barbershops with a number of staff should consider offering tiered pricing based on the level of experience each employee has to offer. This will help to increase your profits and provide a clear career path to help inspire and motivate your staff.
NHBF Member can access a guide to business finances, wages and profits which will help you understand the basics of financial management for your business, including tax, VAT, accounting and record-keeping. Not yet a Member? Join today.
If possible, it's a good idea to increase your prices at the start of each new financial year in April. This will make sense to clients and be more acceptable to them. Always give at least six weeks' notice – don't spring it on your clients.
Make sure all your staff will be able to explain the reasons for the price increases. For example, suppliers' higher costs and increases in wages, rent and rates.
Checklist
Timing is key when promoting, know when to apply discounts.
Evaluate the pros and cons of applying a discount for your hair salon.
Choose the right type of promotion and know what you want to achieve.
Apply prices as set by your market and demographic.
Know when to increase prices and give clients notice of increase.