Looking for an apprentice but not sure where to start? Discover some top tips for finding the right person, getting the correct agreements in place, and ensuring you can both make the most of the experience. Keith Mellen, Director at the multi-award-winning Anne Veck Limited, also offers inspirational advice on selecting and training apprentices.
This blog post covers:
Finding a salon or barbershop apprentice
A 2017 survey carried out by the NHBF found that 39% of hairdressing, barbering and beauty employees find recruiting apprentices difficult, while 33% find it very difficult. But don't be put off: employing an apprentice is your chance to offer someone a great opportunity while also growing your own loyal talent and bringing a young person's energy, creativity and ideas to your business.
So where to start? It's worth putting time and effort into developing relationships with local training providers and secondary schools as well as supporting career events and holding open evenings. As part of this work you can encourage young people to consider the value of an apprenticeship as well as the options of staying on at school or going to college.
Qualities to look for in an apprentice
Keith Mellen, Director at NHBF Member Anne Veck Limited, outlines the top skills they look for in a new apprentice:
• Academic qualifications that indicate the person is capable of learning quickly, numerate and literate.
• Someone who can show they are a lively person with interests outside school.
• A high standard of personal presentation and good energy levels.
• A highly motivated person with a genuine commitment to train as a hairdresser.
• Good people and communication skills.
• Creative and technical potential.
You can also take a look at the top five qualities that businesses think are most important in this Telegraph article written in association with Semta International:
• Willingness to learn.
• Keen to combine practice with theory.
• The right attitude – a real desire to get stuck in and learn.
• Knowledge about your business and how they think they can add value.
• Proactive - self-motivated and driven.
Getting the best out of your apprentices

The management team at NHBF Member Anne Veck Limited share some invaluable advice based on their extensive experience about how to overcome challenges in a positive way and get the most from your apprentices:
• Remember your new apprentice may be straight out of school! Treat them gently but firmly, give clear guidelines for appropriate dress and behaviour early on, but don't be surprised if they get it wrong sometimes. Be patient with young apprentices!
• As with all team members, always notice when your apprentice does something right and thank them on the spot. This is most effective if done in front of colleagues; it makes them feel great and much more likely to repeat the positive behaviour!
• Always avoid negative feedback in front of colleagues. Do this in private.
• Many 16-18-year-olds are going through major mental and physical changes that they have no control over whatsoever. But don't forget: today's difficult 16-year-old can often develop into next year's brilliant 17-year-old!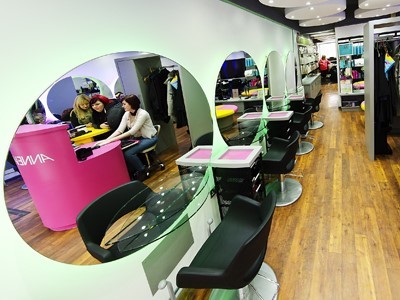 Make sure you've got the right apprenticeship agreement
Did you know … in England only, apprenticeship frameworks are being phased out and replaced by 'Trailblazer' standards.
The new standards set a higher bar than the old frameworks and include a wider range of skills, helping to make your apprentice much more 'salon/barbershop ready' by the end of their apprenticeship programme.
Make sure you ask the training provider which agreement your apprentice will be on. Not all training providers in England will be offering the Trailblazer standards yet. Apprentices in Wales will still be on the old framework agreements, and there are also different agreements for Scotland and Northern Ireland.
The NHBF offers Members free apprenticeship agreements – both Trailblazer and frameworks, as well as those used in Scotland and Northern Ireland. Visit our shop to find out more.
| | |
| --- | --- |
| | If you're thinking of taking on an apprentice, find out more by downloading the NHBF's free expert Apprenticeships Guide. NHBF Members also benefit from free apprentice agreements, help and advice from our friendly membership team on 01234 831965 and access to the free 24/7 legal helpline. |
Beauty apprenticeships: planned changes
The current beauty apprenticeship frameworks will be phased out when the planned Trailblazer standards come into force. These are currently being developed and there will eventually be three beauty professional apprenticeships to choose from:
• Beauty Therapy
• Nail Technician
• Beauty and Make-up Consultancy
Look out for updates from the NHBF.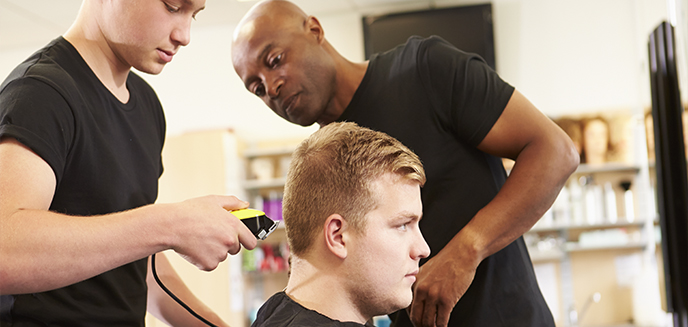 Help and support from the NHBF
NHBF Members benefit from free apprenticeship agreements plus help and advice from our friendly membership team on 01234 831965.
Members also have access to our free 24/7 legal helpline for help and support with apprenticeship issues.
| | |
| --- | --- |
| | Our free members-only guide offers clear advice and information about how to manage absence from work and what procedures you should have in place. |
The importance of an apprenticeship agreement
The law says you must sign an apprenticeship agreement with your apprentice. The agreement must set out the details of the apprenticeship including how long the employment will last for, what training they will receive, and what qualifications they are working towards.
The agreement will ensure you both know what to expect from each other and will have an agreed document to refer to in the case of any queries or disagreements during the apprenticeship.
| | |
| --- | --- |
| | Our Health & Safety Toolkit includes all the materials you need to ensure the working environment you provide for your apprentices meets health and safety requirements. It includes a risk assessment template for young workers. The Member price for this indispensable toolkit is £65. Non-members: £99. |
'Grab a grand' if you take on a young salon apprentice
If your salon or barbershop business has fewer than 50 employees, you and your training provider will each receive an incentive payment of £1,000 for each 16-18-year-old (or 19-24-year-old who has been in care or has a local authority care plan) apprentice you take on. Find out more about the funding you may be entitled to on the GOV.UK website. Find more detailed information about how apprenticeships work including pay, funding and the new Trailblazer agreements.
Pay rates for hair and beauty apprentices: don't be caught out
From April 2019, apprentice rates rise from £3.70 to £3.90 an hour.
But don't be caught out: an apprentice aged 19 or over must get the National Minimum Wage appropriate for their age in the second year of their apprenticeship. For example, £6.15 (from April 2019) for 18-20-year-olds.
It's important to get this right because employers who underpay can be fined up to £20,000 and publicly 'named and shamed' by the government.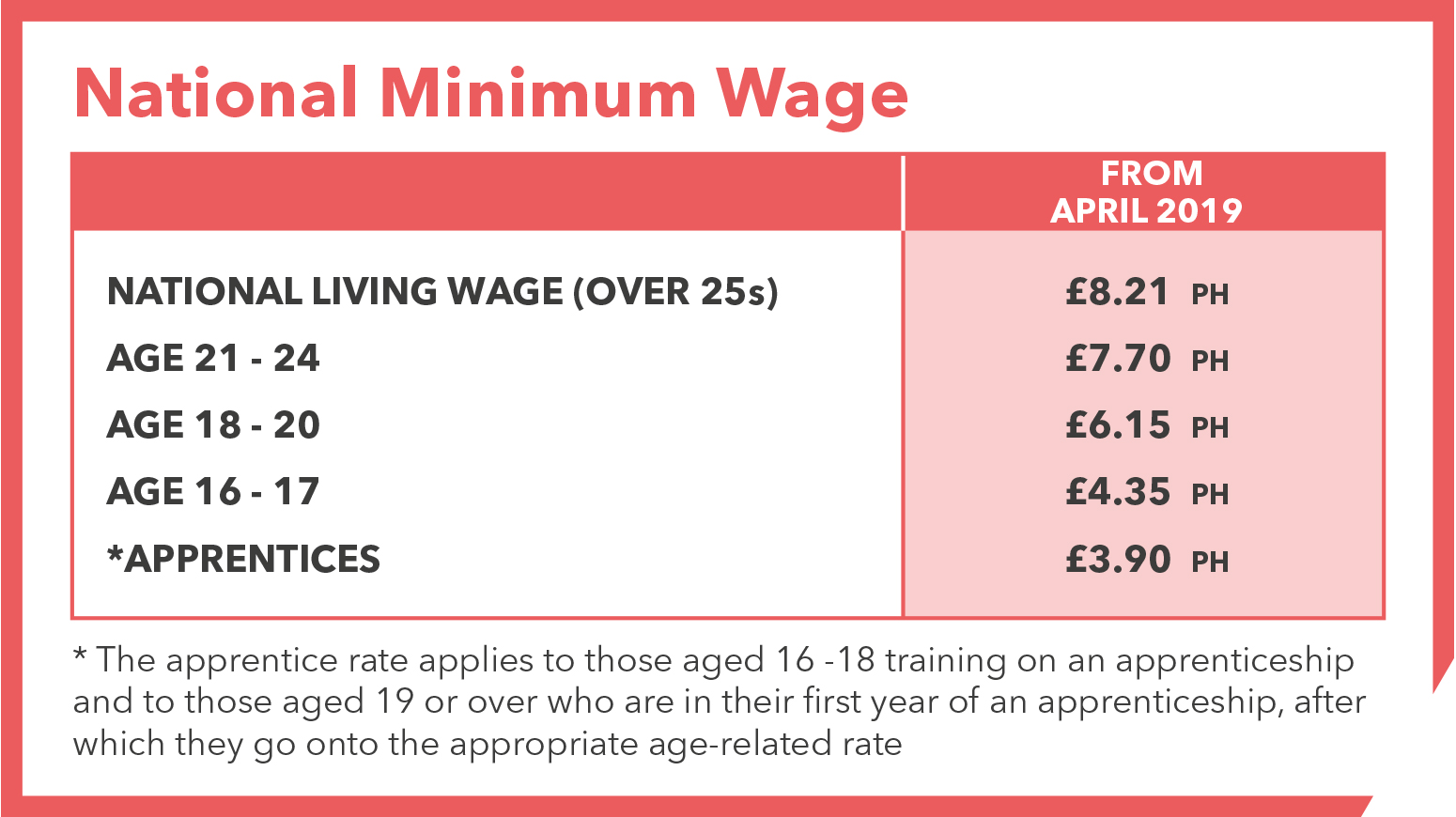 Taking on an apprentice: checklist
• Look for key qualities when taking on an apprentice.
• Take steps to get the best out of your apprentice.
• Make sure you've got the right agreement in place.
• Be aware of planned changes to beauty apprenticeships.
• Make the most of help and support from the NHBF.
• Understand the importance of an apprenticeship agreement.
• 'Grab a grand' if you take on a young apprentice.
• Don't be caught out by apprentice pay rate rules.
More from the NHBF
Bookmark our website to make sure you're up to date with all the latest news, views, information and advice relating to the hair, beauty and barbering industry.
Simply register for free to download these in-depth expert guides:
• Apprenticeships
• Starting up
• Salon software
• Pensions
Are you an NHBF Member? For less than 75p a day you'll have instant access to a wide range of additional benefits that offer incredible value for money. These include:
• Free apprentice agreements and staff handbooks.
• Our free membership helpline for everyday business support.
• Free 24/7 legal helpline, including help and advice on apprenticeships.
• Essential health & safety kits – including risk assessments for young people.
• Free tax and commercial helpline.
• Free Member-only in-depth guides including the National Minimum Wage and apprentice pay rates.
• Savings and discounts on business essentials including insurance.