Whether you're buying or renting business premises, employing staff, taking on an apprentice or thinking of having chair, space or room renters in your salon or barbershop, contracts are key. The golden rule is to have everything in writing. Watertight contracts will ensure your business stays legal and you and your employees, apprentices and chair/space/room renters know their rights and responsibilities.
This blog post covers:
Renting or buying your business premises
Make sure you understand the key differences between renting and buying your business premises. If you buy your business premises you will own the freehold. If you rent, you will be a leaseholder.
In either case you will need to have a watertight freehold or leasehold contract drawn up. Always use a legally qualified professional to do this work for you.
Our free 24/7 legal helpline is available to NHBF Members who need expert help with commercial aspects of running their business.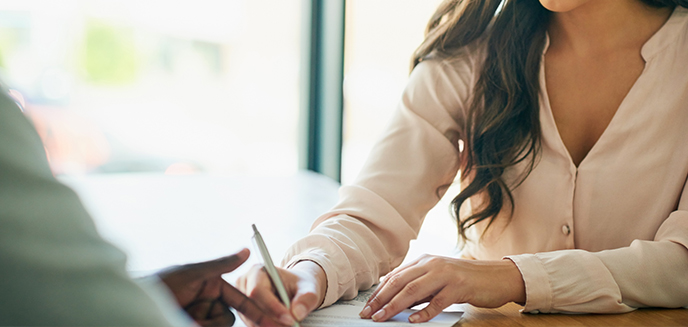 Taking on an employee
From April 2020, a new employee must be given a written statement that includes all the terms and conditions of their job on the first day of their employment.
This is a change from the current law which says you must do this within two months.
The NHBF's contracts and staff handbooks which are free to Members include all the necessary terms and conditions. It's good practice to send out the contract for signing with the offer letter in advance of day one.
'Ready-made' employee contracts and staff handbooks can be downloaded free of charge for use by Members.
Updated employment contracts
The NHBF is advising Members who employ staff to update their employment contracts and staff handbooks to ensure they comply with new laws that will apply from April 2020.
"As a Member, you can download the NHBF's updated employment contract and staff handbook free of charge," says NHBF director Tina Beaumont-Goddard, "and we're also providing a letter that you can give to your employees to explain the changes. You must use the updated contract for new staff employed from 6 April 2020.
"However, you only need to give existing staff the updated contract if they ask for one or if their terms of their employment change. You would have to do this within one month."
The changes in the contract and handbook cover a number of different issues, including:
Hours of work.
Rights in relation to different types of leave.
Training requirements.
Performance improvement procedures (PIP).
Use of work telephones for personal calls.
For more information about this, please call our friendly membership team on 01234 831965, 9am-5pm, Monday-Friday.
Find out more about the rights that new employees have.
Our Guide to Recruitment is available to NHBF Members only. Find out more and join us today
Taking on an apprentice
When taking on an apprentice in your salon or barbershop you must sign a written agreement with them which states how long you will employ them for, what training they will receive, their working conditions and the qualifications they are working towards.
The NHBF provides Members with free apprenticeship agreements for England & Wales, or deeds for Scotland and Northern Ireland.
Looking for an apprentice but not sure where to start? Find out more.
Are you thinking of taking on an apprentice? NHBF Members can download our free apprenticeships guide. Members also benefit from free apprenticeship agreements, help and advice from our friendly membership team on 01234 831965 and access to the free 24/7 legal helpline.

Chair/space/room renting contracts
It's vital to have a legal contract in place with your chair renters. This should clearly set out how the chair renting arrangement will work in your salon or barbershop. This could prevent future disagreements and possibly legal action in the future if things don't work out.
The agreement should include details such as how long the agreement will last, who pays for what, and how much your chair renter will pay you and when.
Free chair renting contracts are available to NHBF Members
Our chair renting guide (which covers room and space renting) is available free to NHBF Members.
Hiring a manager?
Put in place a clear written contract if you hire a manager to run your salon or barbershop for you. During the pre-hire negotiations with your new manager you should agree key issues such as what you expect, what they expect, and any future opportunities that will be available to them such as part or full ownership. These should then become part of the written employment contract between you and your manager.
It's also important to include a clear probationary period in the contract in case things don't work out. Always use a legal professional to draw up the contract.
Our indispensable and detailed guide to finding the right manager is available to Members only. Not yet a Member? Find out more and join us today.
Find out more about hiring a manager for your salon or barbershop.
Legal peace of mind
If you have employees, apprentices or chair renters, you will inevitably need some expert information and advice on HR issues at some point. NHBF Members can access a free 24/7 employment/HR helpline for free help and support:
Checklist
Written contracts are vital for all aspects of your business.
Get a legal professional to sort out a watertight contract for your business premises.
Give your employees written contracts and staff handbooks.
Apprentices must have a written agreement.
Have a legal contract in place with chair renters to avoid disagreements and potential legal action.
You'll need a clear written contract if you hire a salon or barbershop manager.
Members can access our free 24/7 legal helpline.

More from the NHBF
Bookmark our website to make sure you're up to date with all the latest news, views, information and advice relating to the hair, beauty and barbering industry.
Simply register for free to download these in-depth expert guides:
Starting up
Salon software
Apprenticeships
Pensions
Read our brilliant blog posts to gain expert business insights into key hair, beauty and barbering issues, including:
Business banking and cash flow forecasts
Health & safety and public liability insurance
National Minimum Wage and recruiting the right team