Do your salon or barbershop staff know how important retail sales are to the bottom line? All those products lining the shelves aren't just there for decoration – so what do your staff need to know? Plus – get some great tips from industry leaders Gary Hooker and Michael Young.
This blog post covers: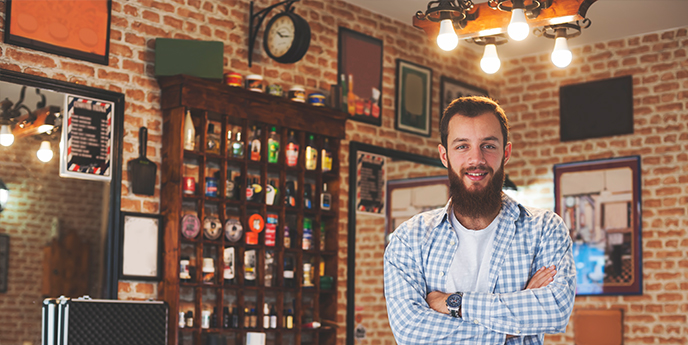 Encouraging your salon or barbershop team to sell more
• Encourage your hair or beauty team to do a consultation with their clients each time they visit. As well as making them feel valued and more likely to try different services such as a colour, they may also be far more likely to buy retail products.
• Make sure your hair/beauty salon or barbershop staff tell their clients what products they are using while educating them about the benefits. They can then give the client the packaged products to look at and handle – making it more likely that they'll decide to buy.
• Your salon team can establish their clients' concerns at the start of the consultation by asking open questions such as 'how do you feel about the condition of your hair?', or 'what skin type do you have?'. This can then lead naturally to hair and beauty product recommendations.
• Encourage your staff to ask about their clients' hair and beauty routines at home so they can recommend suitable products for between-salon treatments.
• Make sure they know how to answer client queries such as 'I can get products at the supermarket much cheaper'. For example, by explaining that the price of the product works out at very little per day and is a far superior product for the money than most supermarket products.
| | |
| --- | --- |
| | This guide will help you understand the basics of financial management for your business including tax, VAT, accounting and record keeping. It's available to NHBF Members only. Not yet a Member? Join today. |
What else can you do?
• Encourage your hair/beauty salon or barbershop staff to sell more by offering a monthly prize for best salesperson.
• Ask your supplier to run a training event for staff so they fully understand the products and their benefits.
• Take the time to understand why your salon team may not feel confident about retail sales and take steps to overcome their reluctance. For example, they may not like being 'pushy' or they may feel they don't know enough about the products you're selling.
• Make sure your staff understand they are not expected to do a 'hard sell', instead, their role is to educate and inform, then to identify a need and fulfil that need. Sales should follow!
• Encourage your salon or barbershop staff to select products they really love and to concentrate on selling those. Their genuine enthusiasm will be infectious.
• When taking on new staff make sure they understand that an important part of the job will be retail sales.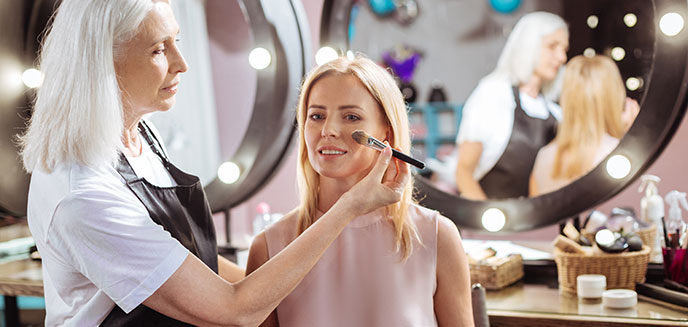 Selling at your salon reception
Make sure your salon or barbershop receptionist keeps a basket of irresistible impulse buys topped up at reception. These can be smaller items such as travel products or handbag essentials. Make sure they're clearly priced so clients can buy with confidence. You can also gift wrap a few to provide easy last-minute present ideas for busy clients.

Hooker and Young
Gary Hooker and Michael Young, the masterminds behind the award-winning Hooker & Young hairdressing brand, offer some key advice for boosting retail sales.
"Make sure your retail area sits in prime position, ideally in the reception area, so clients can browse in their own time and get an understanding of what's on offer. It's also very important to either have a price list on show or have all items clearly priced.
"This area needs to be client friendly; you may have a beautifully designed space, but if people can't interact with it then it loses its purpose! Clients can look at the products on offer whilst they wait for their appointment, and if you always ensure there is a member of the team on hand in the retail area who can strike up conversation, this then feels less 'sales' than at the styling station."
Fully educated, fully trained
"It's key that the stylists and receptionists are all fully educated in every product you stock and are trained to do a full hair and scalp consultation.
"It's their responsibility not only to greet clients as they arrive, but to offer homecare advice and encourage clients to purchase the right products for them. On their way out, when a client has experienced the products and heads back to the reception area to pay, the products can then be reintroduced to them and the client can better understand what the products can do for them."
24/7 advertising
"It's worth investing in great lighting for the reception and retail area if you're in a busy location so that it acts as a 24/7 advert for you and the brands you stock. Potential clients can then see what's on offer even when the salon is closed."
Boost summer retail revenues in your salon or barbershop
Make sure your staff know how to make the most of the summer season when it comes to retail sales.
As industry professional Debbie Elderton explains: "The summer season means clients are coming through the door for weddings, proms, pre-holiday hair and beauty treatments. May to August is easily as busy as the festive period in our salon.
"Clients are much more inclined to impulse-buy travel-sized 'checkout treats' like treatment masques and sun sprays. Summer is a huge retail time for us."
Use your website and social media to offer summer sun skin and hair advice and to advertise your range of products to protect against sun and sea damage. Encourage your hair, beauty or barbershop staff to talk to clients during their appointments about the importance of skin and hair protection and the range of products you sell to meet their needs.
Get tips for building a great website for your salon or barbershop.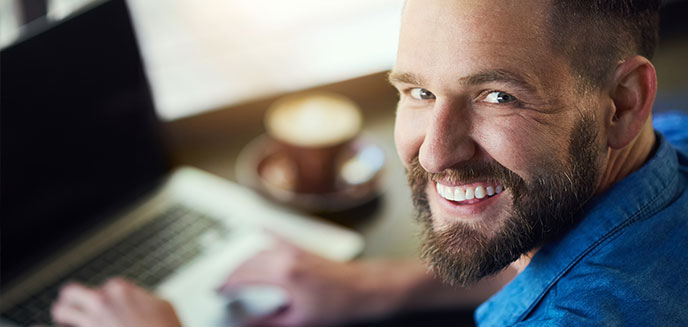 Black Friday in your salon or barbershop
Black Friday is an American import usually held on a Friday in late November. It's a great opportunity to get rid of old hair salon or barbershop stock, including products and electricals, that might otherwise be left on your hands.
Get your salon or barbershop staff talking to clients in the run-up to Black Friday to create some excitement about your special retail event and share the news on your website and social media. Create a special Black Friday display and price each item individually clearly showing the 'before and after' price so your clients will know how much of a bargain they're getting. Extend the sale over the weekend to make the most of this once-a-year opportunity.
Discover how to set up a social media policy.
It's a man thing too …
"Retail is potentially a huge revenue stream when it comes to male grooming," says Jessica Zeinstra, education manager at Andis.
"But you really need to walk your male clients through the process; it mustn't be a hard sell. Men, in my experience, are prepared to spend money if they can see the point of something, see the value of making that investment. It may be, for example, they've up to now been using their wife's product and you can offer something that's much more bespoke for them – and their wife is probably going to be pretty pleased too!"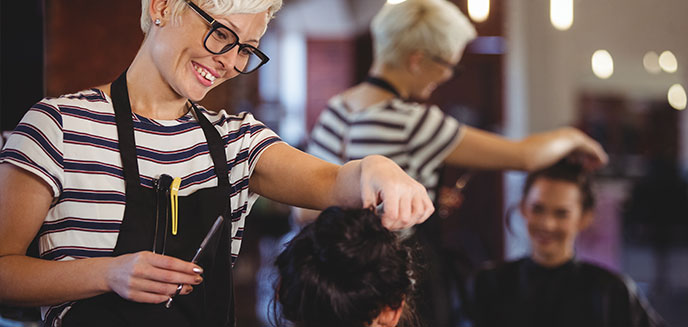 Salon or barbershop product display
"Eye level is 'buy level' so place your most profitable products between eye level and waist height," says Alice Kirby of Lockhart Meyer Salon Marketing.
"Place dark-coloured products lower in your salon or barbershop display and put lighter coloured ones at the top. This is a simple but effective way to make your retail display look visually balanced. Don't forget to use lighting to draw attention to your retail products.
"And don't let small items get lost. Give them more impact and structure by massing them together in a collection. Five lipsticks, for example, look insignificant, but 35 will make a dramatic and eye-catching statement."
| | |
| --- | --- |
| | This free expert guide to salon design can be downloaded by NHBF Members only. Not yet a Member? Join us now. For less than 75p a day you'll have instant access to a wide range of benefits that offer incredible value for money. |
Going online
You may wish to consider selling retail products online. However, bear in mind you would need to be highly organised in dealing with orders, dispatching goods and making sure you have enough stock to deal with demand. Plus you would need a reliable and secure online sales site - ideally as part of or linked to your existing business website. You would also need systems in place to deal with returns and refunds.
You may need to pay a web professional to set up your retail sales site. If you do, be absolutely clear what you want the site to be capable of and how it is to be maintained and updated.
Find more information about online selling and the rules you will need to follow on the GOV.UK website.
Checklist
• Encourage staff to 'educate and sell' during consultations and appointments.
• Offer a monthly prize for best salesperson.
• Ask your supplier to run a team training session.
• Get your staff to sell the products they really love.
• Always display impulse buys at reception.
• Ensure your retail area is client-friendly and in a prime position.
• Make sure products are clearly priced.
• Make the most of summer retail opportunities.
• Use Black Friday to get rid of old stock.
• Don't forget: men will buy products too.
• Make your displays visually appealing.
• Consider selling online.
Join us!
Are you an NHBF Member? For less than 75p a day you'll have access to a wide range of additional benefits that offer incredible value for money. We'll help you boost your business while keeping you safe, legal and bang up to date with all the latest business legislation that will affect you. Benefits include:
• Our friendly membership helpline for everyday business support.
• Free 24/7 legal helpline.
• Essential health & safety kits.
• Free tax and commercial helpline.
• Free Member-only in-depth guides about all aspects of running your business.
• Savings and discounts on business essentials.