Did you know that hair salons are one of the biggest energy users of all small businesses? By saving energy you can also save money, and demonstrate to clients that you are an eco-friendly hair or beauty business. We asked Dr Denise Baden of Southampton Business School for some expert energy efficiency advice.
This blog post covers:
Taking positive action to save energy
"There is no way to completely cut out energy consumption in a salon; there are certain pieces of equipment that are essential and require energy," says Denise.
"However, there are positive steps that salon owners can take to reduce their energy consumption. Not only will these make you a more eco-friendly salon, they could also save you money."
Upgrade your salon or barbershop lighting
Lighting can account for up to 40% of a salon's electrical use, explains Denise. "Luckily, this is an area where small changes can have big results. By replacing halogen bulbs with eco-friendly LEDs, you could save hundreds of pounds each year, while also improving your salon's image."
Also - take advantage of natural light as much as possible. You could also consider installing sensors in key areas such as storage rooms, toilets and staff areas. This would ensure that lights are only on when people are around without the need to remember to turn them off.
| | |
| --- | --- |
| | This free expert guide to salon design can be downloaded by NHBF Members only. Not yet a Member? Join us now. For less than 80p a day you'll have instant access to a wide range of benefits that offer incredible value for money. |
Switch off your salon and barbershop equipment
Always switch off equipment such as curlers, hairdryers and straighteners when they're not being used, advises Denise.
"Leaving them switched on, even leaving them on standby, will waste energy," she says. "In fact, over a year, your salon could be losing hundreds of pounds just by leaving equipment on standby."
Also - when investing in new equipment, make sure it has a high energy efficiency rating.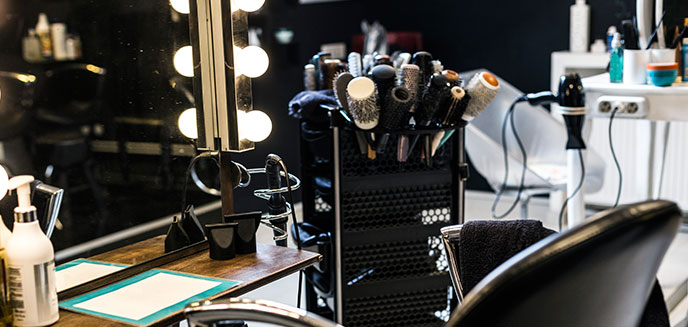 Turn down the heating in your salon
Heating and hot water can account for up to 60% of your total energy use, says Denise. "By turning the temperature in your salon down by just 1°C you could reduce your annual heating bill by almost 10%, and it's unlikely that your customers or staff will even notice the change."
It's also a good idea to check that your salon or barbershop's door and windows are properly insulated to ensure heat is kept in during the winter months.
Be careful with air conditioning
Air conditioning can increase your salon's energy consumption by up to 100%. If possible, open doors and windows instead and only use the air conditioning when the temperature is above 24°C.
Another way to maintain a cool temperature without resorting to air conditioning is to invest in good quality blinds for your windows.
Maintain your boiler
A boiler that's not regularly maintained could increase your energy consumption by up to 30%. If your boiler is regularly serviced and working efficiently, you could cut up to 10% off your annual heating bill.
| | |
| --- | --- |
| | This guide will help you understand the basics of financial management for your business including tax, VAT, accounting and record keeping. It's available to NHBF Members only. Not yet a Member? Join today. |
Appoint 'energy champions'
It's a good idea to appoint 'energy champions' in your salon. This needn't be anything complicated – for example, you can simply ask particular members of staff to make sure equipment and lights are turned off at the end of the day.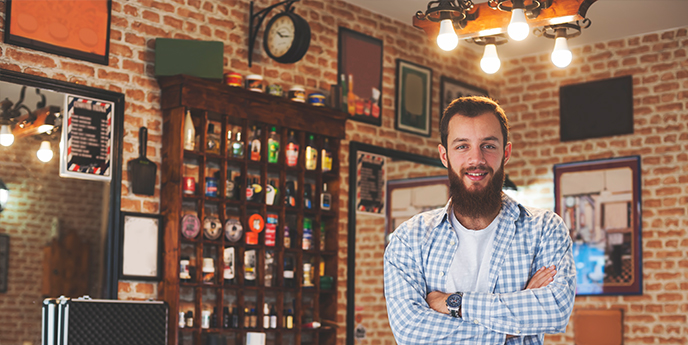 Getting the best deal
According to a survey by NHBF Trade Member EnergyBillKill, 35% of businesses believe that their supplier overcharges for energy and 51% believe that changing energy supplier is difficult. This doesn't have to be the case with a simple energy cost comparison and assisted switching.
Get an energy cost comparison at EnergyBillKill.com
You may also want to consider changing to a green energy provider, offsetting your carbon usage and getting on the road to 'Net Zero'.
Green energy does not always cost more than traditional energy and is widely available from a large number of suppliers.
Also - ask your utility company if they offer free energy audits. They may come up with some great ideas to help save money on your bills.
NHBF 2018/19 Hair Ambassador Anne Veck: case study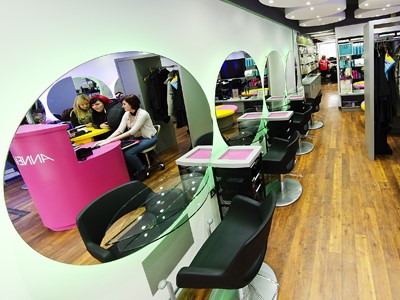 Anne's innovative approach to energy efficiency includes the introduction of ground-breaking environment-friendly measures. Initiatives include LED energy efficient lighting; recyclable Easydry towels to reduce the amount of hot water used in washing; and larger windows to increase natural light and reduce energy use.
More recently, the salon has moved its broadband and telephone services to a local supplier, STL Communications, whose 'green minutes' are carbon-neutral. In addition, its printing is done by the award-winning Seacourt Ltd, one of the top three environmental printers worldwide. Seacroft uses carbon positive systems with waterless technology.
Says Anne: "We have communicated our green message to our clients in the salon with posters and fact sheets and by educating the team to explain the main features to them. We post information regularly on Facebook, Twitter and our blog. Clients are really interested and, we hope, inspired to take action themselves."
Find out more about Anne's approach to protecting the environment and saving energy.
Try out Anne Veck's step-by-step action plan to help your business become more sustainable. When you sign up, you receive the plan in three stages, starting with easy 'baby' steps then progressing to major planet-saving actions. Find out more about Salon Re:Source.
Checklist
• Instal energy efficient lighting.
• Switch off equipment when not in use.
• Turn down your heating by 1°C.
• Minimise use of your air conditioning.
• Maintain your boiler on a regular basis.
• Appoint energy champions.
• Make sure you're getting the best deal from your supplier or shop around.
More from the NHBF
Bookmark our website to make sure you're up to date with all the latest news, views, information and advice relating to the hair, beauty and barbering industry.
Simply register for free to download these in-depth expert guides:
• Starting up
• Salon software
• Apprenticeships
• Pensions
Read our brilliant blog posts to gain expert business insights into key hair, beauty and barbering issues, including:
Business banking and cash flow forecasts
Health & safety and public liability insurance
National Minimum Wage and recruiting the right team
Social media and building a business website
Become a Member for less than 80p a day to take advantage of our range of additional support tools and services to help you grow a profitable business.