The hair and beauty industry is perceived to be an "LGBTQIA+ friendly" industry. However, many people in the Trans community still feel excluded and feel unwelcome when entering salons and barbershops, despite the fact that it has been a big year—maybe the biggest ever—for trans people and trans visibility.

In this blog for Trans Awareness Week, we discuss the main issues with Sam Marshall from the Beauty Guru and a member of the LGBTQIA+ community.
This blog covers:

Sam Marshall says, "what I want to see is friends from my community to be treated like everyone else when they enter a Barbershop or Salon.

"Time to time, we all will trip up by saying the wrong thing, but my aim as an educator is to empower salon owners to say and do the right things, to give our clients a wonderful experience".

Inclusivity should be a top priority in any Barbershop or Salon. Salon owners and barbers should ensure that everyone feels safe, respected and, most importantly, free to be themselves without judgement.
Understanding Trans and Non-Binary People
Most people, including most transgender people, are either male or female. But for some people, they do not easily fit into the "man" or "woman," or "male" or "female" categories." Some people have a gender that combines features of being a male or a female, or a gender different from male or female. Some people don't identify with any gender. In some cases, people's gender changes over time.
What does non-binary mean?
People whose gender is not male or female use many different terms to describe themselves, with non-binary being one of the most common. While the term trans generally encompasses people whose gender is not the same as, or does not sit comfortably with, the sex they were assigned at birth, some non-binary people don't see themselves as trans, but most do.

Sam Marshall says: It's always important to respect the language someone uses to define themselves. For example, I have my pronouns on my email footer - which are She/Her. It may be an obvious thing that I would use those pronouns, but it's important to have it on there, to make people comfortable, and it shows we are trying".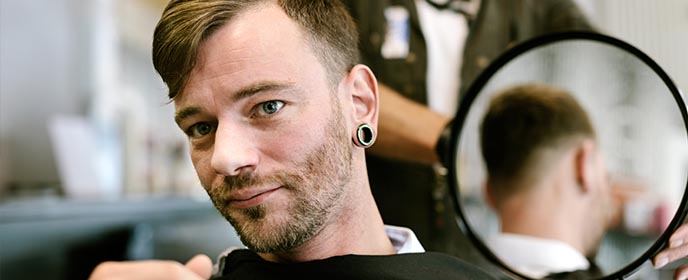 Who is covered by the Equality Act 2010?
The Equality Act 2010 protects people from discrimination, including those who want to receive goods and services from a business. It aims to reduce inequality, ensuring people are not disadvantaged or treated unlawfully in any other way.

All the 'protected characteristics' are listed below. The law says that when providing goods and services, you must not discriminate (directly or indirectly) against anyone on the grounds of:
Age
Disability
Gender reassignment
Pregnancy/maternity, e.g. breastfeeding
Marriage and civil partnership
Race
Religion or belief
Sex
Sexual orientation
Inclusivity in the salon industry
For salons and barbershops, equality law means that when providing goods and services, you must not discriminate against anyone on the grounds of gender (or any of the protected characteristics from the list above). This also applies to individuals who have changed from one sex to another (gender reassignment) or are in the process of doing so. This can include social transition, so an individual doesn't have to be on hormones (medical transition) to be covered by this.

Sam Marshall says: "Salon owners should educate their staff on trans awareness, on what is okay to say and what is not. They could begin by having a diversity and inclusivity statement for their business. Ensure their staff knows what it means and that it is important to celebrate diversity and inclusivity in the workplace."

Giving clients the respect they deserve and treating everyone equally can only be positive for a business. It will enhance the reputation of the barbershop and avoid negative publicity and possible legal action. As a bonus, it will hopefully increase profits by growing the client list.
Gender pricing
Gender-based pricing is the practice of charging a different price for the same consumer goods or services on the basis of gender. According to UBS research, "Women's haircuts" cost an average of 40% more than "men's haircuts" across the globe. We are, however, seeing more salons are moving to gender-neutral pricing as it's important for a fairer, inclusive society.
Price on what you do, not gender
The important factors to consider for pricing are legitimate differences in the time of service, such as length of hair, the complexity of the cut, colouring, blow-dry, and styling advice.

Sam Marshall says: "There's no such thing as a man's haircut or a woman's haircut. In 2021, the idea is totally outdated, it's unfair, and it's prejudiced. Hair has no gender, and neither should prices".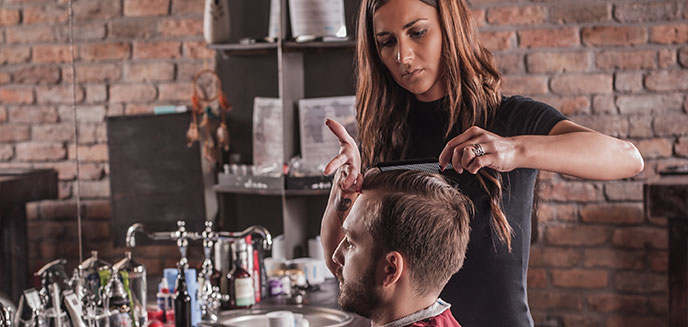 Suggested approaches for salons and barbershops
Your approach to offering services and pricing should avoid using gender or any other protected characteristics as a consideration. The correct factors to consider are:
The type of hair the client has.
The type of service they request.
The products you will use.
The time you will take.
The skill and experience level required.
There are some exceptions. For example, you can focus on a particular group, such as an ethnic group with distinctive hairstyles or on one gender – so it is acceptable to have a male-focused barbershop. What you must not do, however, is discriminate, even indirectly, in doing this.
Further research
Follow the links below for more information about the Equality Act 2010:
Online guidance at GOV.UK.
The Equality and Human Rights Commission provides a guide to the Equality Act 2010 for businesses that sell goods and services. This guide also offers advice about what to do if your barbershop is accused of discrimination.
Equality Act checklist for barbershops and salons
The Equality Act 2010 applies to your Barbershop or Salon.
Direct and indirect sex discrimination is against the law.
There are no exceptions to direct sex discrimination.
Very limited exceptions apply to indirect sex discrimination
Have an equality policy in place and make sure your staff understand and follow it.
Good practice is good for business.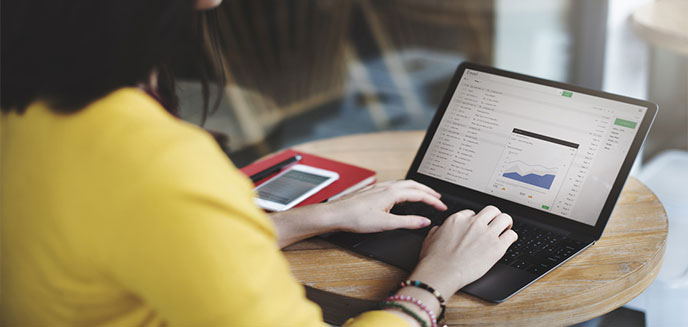 More from the NHBF
Bookmark our website to make sure you're up to date with all the latest news, views, information and advice relating to the hair, beauty and barbering industry.

Simply register for free to download these in-depth expert guides:
Starting up
Salon software
Apprenticeships
Pensions
Read our brilliant blog posts to gain expert business insights into key hair, beauty and barbering issues, including:

Business banking and cash flow forecasts

Health & safety and public liability insurance

National Minimum Wage and recruiting the right team

Social media and building a business website

Become an NHBF Member for less than 80p a day to take advantage of our range of additional support tools and services to help you grow a profitable business.