Body dysmorphia (or body dysmorphic disorder) is a mental health condition that makes people anxious about perceived flaws in their appearance.
Body dysmorphia has nothing to do with being vain or self-obsessed and can badly affect people's lives, leading to depression, self-harm and even thoughts of suicide.
Find out more about body dysmorphia and what to do if you spot the signs in staff or clients.
This blog post covers:
Males and females can get body dysmorphia at any age. It's most common in teenagers and young adults.
Find more information about promoting good mental health among your employees.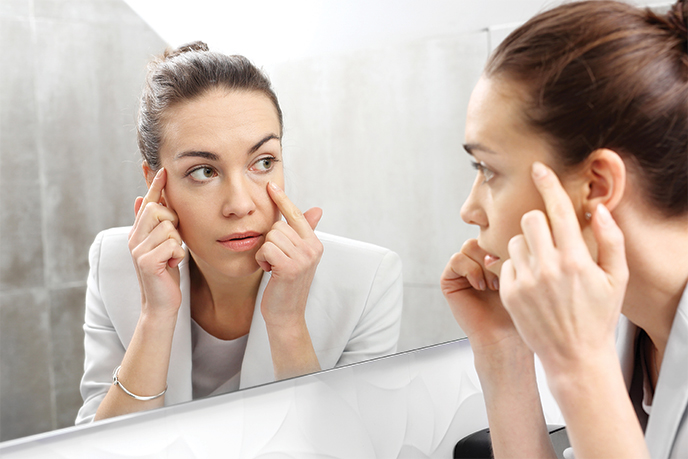 What are the signs that someone has body dysmorphia?
Body dysmorphia is much more than being unhappy about some aspect of our appearance. Body dysmorphia causes significant emotional stress and/or interferes with day-to-day functioning. It usually involves repetitive behaviour at some point.
The signs of body dysmorphia include:
• Worrying a lot about a particular part of the body, especially the face. These perceived flaws either cannot be seen by others or appear very slight.
• Spending a lot of time making comparisons with other people's appearance.
• Spending a lot of time looking in the mirror or never/rarely looking in the mirror.
• Making a lot of effort to conceal 'flaws', for example, spending a long time styling hair, applying make-up or choosing clothes.
• Making lots of trips to medical/cosmetic professionals to have 'flaws' fixed.
• Picking at the skin in an effort to 'smooth' it out.
Body dysmorphia may also lead to:
• An unwillingness to go out in public or see other people.
• Feelings of shame, guilt, self-hatred and loneliness.
• Misuse of alcohol or drugs.
• Eating disorders.
• Self-harm.
• Depression.
• Suicidal thoughts.
What causes body dysmorphia?
It is not clear what causes body dysmorphia, but an individual may be more likely to develop body dysmorphia if they:
• Have a relative with body dysmorphia, obsessive compulsive disorder or depression.
• Have a chemical imbalance in the brain.
• Experienced a traumatic experience in the past, for example being teased, bullied or abused as a child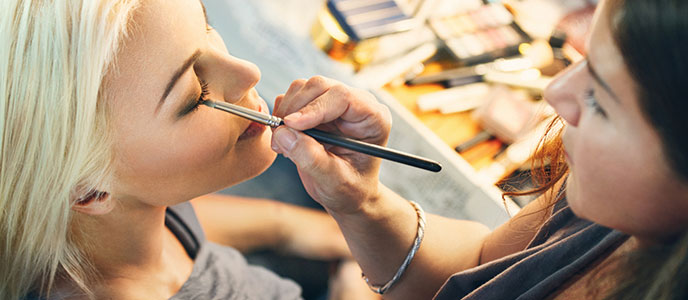 How is body dysmorphia treated?
The symptoms of body dysmorphia can improve with treatment. Treatments vary depending on the severity of the condition. For example:
• Relatively mild symptoms may be treated with cognitive behavioural therapy (CBT) - a type of talking therapy which aims to change the way people think and behave.
• Moderate symptoms can be treated with CBT or antidepressant medication, which can take up to 12 weeks to begin working.
• More severe symptoms can be treated with both CBT and medication.
If none of these approaches are effective, individuals may be referred to a mental health clinic or hospital that specialises in body dysmorphia.
More support and advice
Some individuals with body dysmorphia find it helpful to join a local or online support group for information, advice and practical tips. The BDD Foundation has a list of local and online support groups.
Other organisations that may offer useful information and advice include:
| | |
| --- | --- |
| | This Members-only guide explains what procedures you should have in place if an employee is off work due to sickness, injury or any other reason. |
Supporting employees and salon/barbershop clients
Many people who suffer from body dysmorphia are reluctant to get help because they feel ashamed and worried that people will think them vain and be judgemental. This can mean that people have body dysmorphia for a long time before they seek support.
Hair and beauty professionals may be more likely than those in other professions to come across people who have body dysmorphia as one of the symptoms can be repeated attempts to correct 'flaws' that are invisible or very slight to other people.
Here are some steps you can take if you suspect that an employee or client may have body dysmorphia:
• Make sure you are familiar with the condition and the signs to look out for. Understand how distressing body dysmorphia can be and the far-reaching effects it can have on someone's life.
• Accept the person's feelings – it can be difficult to empathise if you cannot see why someone is so anxious about their appearance, but it's important to understand how real their feelings are to them.
• Offer time and space to talk through their feelings and how their life is being affected.
• Encourage them to seek help from their GP and explain that treatment for body dysmorphia is available.
• Share information about local and online self-help groups and other organisations that may be able to offer help.
• If you're supporting an employee, offer practical help such as time off to attend medical appointments or support groups, or flexible working to help improve their work/life balance.
• Don't take it personally if someone who initially accepts your support then withdraws from you – this is far more likely to be due to their negative feelings about their appearance rather than anything you have done. Continue to keep an eye on them and support them in any way you can.
• Avoid getting involved in discussions or debates with the person about their appearance and encourage others to do the same.
• Avoid talking about your own flaws or insecurities in an effort to make the other person feel better as this can lead to further negative discussion.
• Encourage them to do activities that they enjoy and give praise that doesn't focus on their appearance to help boost their self-confidence.
Find out how to support a stressed employee.
Training for staff to spot the signs in salon clients
Plans are under way for members of the Joint Council for Cosmetic Practitioners to be trained about the issues some clients have with their appearance and to spot the signs that someone may have mental health issues. Anyone who appears vulnerable could be advised to seek help.
Superdrug, which offers Botox and dermal fillers to over-25s, also announced earlier this year that it would be improving its screening for mental health problems. It plans to start using a questionnaire endorsed by the Body Dysmorphic Foundation to help spot vulnerable clients.
Don't forget – employees with mental health problems are protected from discrimination and harassment and are entitled to reasonable adjustments to enable them to do their work. NHBF Members have access to a free 24/7 HR legal helpline. Find out more: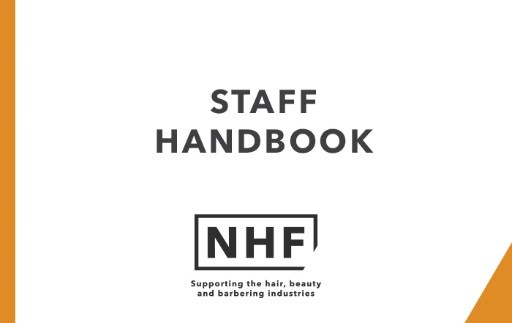 NHBF Members can download our free staff handbook for use with our free contracts and apprenticeship agreements. The staff handbook includes:
- A statement of commitment to protecting the health, safety and welfare of employees.
- The employer's responsibilities.
- The employee's responsibilities.
Checklist
• Body dysmorphia is a mental health condition that has nothing to do with being vain or self-obsessed.
• It can lead to depression, self-harm and even suicidal thoughts.
• The condition affects females and males of any age but is most common in younger people.
• There are specific symptoms you can look out for.
• It's unclear what causes body dysmorphia but certain individuals may be more likely to develop the condition.
• There are various treatments for body dysmorphia depending on the severity of the condition.
• Additional help may include local support groups and advice from organisations such as the BDD Foundation, Mind and the Mental Health Foundation.
• Take steps to support an employee or client who you suspect may have body dysmorphia.