Sophia Wyatt
The disabled beauty therapist and clinic owner shares her unique experience of the industry, and highlights why more needs to change.
I had both my legs amputated… as well as some fingers when I was 16, after contracting meningitis septicaemia. In less than a year, driven by determination, I learned to walk and enrolled on a beauty course.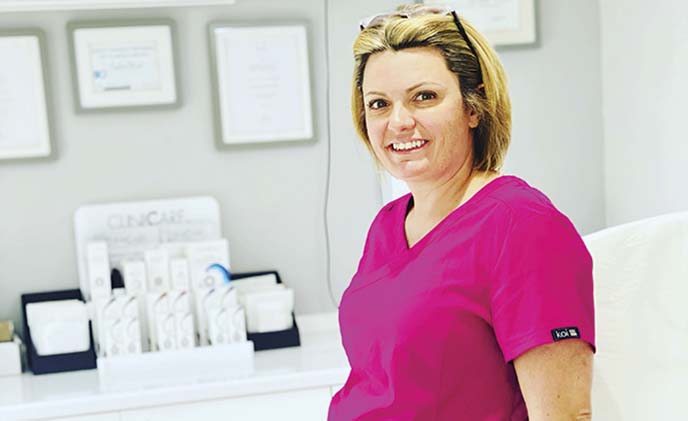 I was inspired by… a glamorous make-up artist who, between jobs, visited the burns unit of the hospital I was in to show patients how to camouflage their scars. She invited me to watch and I was blown away by the impact make-up had on people. It changed their lives, and I knew it was what I wanted to do!
Sadly, I have often been told… that beauty isn't the industry for someone like me. The negativity I faced in my training prepared me for a career in one of the harshest industries a disabled person could enter. Many times throughout my training and career I have been made to feel I didn't belong – beauty tutors would tell me "You have to be beautiful to work in beauty", and some actors and models refused to let me work on them because they saw I'd lost some fingers.
My experience never stopped me... it made me more determined to succeed. I went on to have a successful freelance career as a film and TV make-up artist, travelling internationally and working on some incredible projects. I then moved into bridal hair and makeup, working with more than 1000 brides. I now own Sophia Wyatt Skin Care and Hair Loss Clinic in Guildford, Surrey.
My current business is geared towards… cosmetic and medical treatments that really improve people's lives – those who have faced life-altering conditions such as alopecia, cancer, scarring and burns. I specialise in semi-permanent make-up, medical tattooing and lasering.
Clients come to me… because I'm accessible and inclusive. Through my volunteer work with various charities, I have also become known for my expertise in treating medical conditions, and for offering a more sensitive experience to people who don't feel confident enough to visit a traditional beauty salon.
Empathy is a huge part of what I do… I understand, I have my own story and struggles, and my clients with disabilities feel at ease because they know I can empathise with them.
My mission is… to make beauty more accessible to those living with illness or disability. I'm really proud of this industry because we are so diverse in terms of gender, sexuality and race, but in many ways we're not as far forward as I'd like when it comes to catering for people with mobility issues and impairments. I hope to use my voice to change that.
I'm so proud to have won… Inspirational Person of the Year at Safety in Beauty's Diamond Awards 2021. To be listed among major names like Caroline Hirons and then win has blown me away, and is exactly what I've worked towards.