Have you heard about the new T Levels? The government has described them as 'the biggest overhaul of post-school education in 70 years'. But what are they? And how will they affect training and apprenticeships in the hairdressing, beauty and barbering industry?
Visit the government's website about T Levels.
This blog post covers:
What are T Levels?
T Level is short for 'Technical Level'. T Levels are new technical qualifications for those aged 16 -18. They will become one of three major options for students to study at Level 3, alongside apprenticeships and A Levels.
T Levels are designed with employers to give young people the skills that the industry needs. They will provide a mixture of:
Technical knowledge and skills specific to their chosen industry or occupation.
An industry placement of at least 315 hours (approximately 45 days) in their chosen industry or occupation.
Relevant maths, English and digital skills.
15 technical routes were set up following the Sainsbury Review. Occupational maps were also developed to create a common framework across all technical education covering both employment-based learning apprenticeships and college-based (T Levels) programmes. The maps determine how occupations are categorised and where T Levels are administered.
Hair, beauty and aesthetics is one of the technical routes. The T Level content comes from the occupational map at Level 3 and includes hairdressing, barbering and beauty therapy.
Watch a short Department for Education video about T Levels.
The Institute for Apprenticeships and Technical Education (IfATE) will be leading on apprenticeship and T Level development. Its business plan outlines how it intends to make a positive impact on the design and delivery of apprenticeships and T Levels.
Read the government's T Level action plan.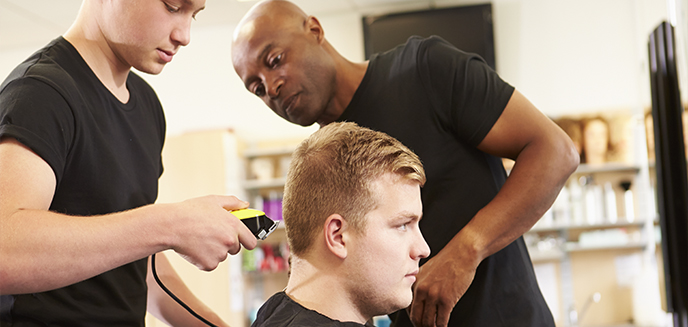 How are T Levels being developed?
Employers and providers are working together to develop each T Level with support from the DfE and IfATE. Groups of employers define the skills and requirements for each T Level course by participating in T Level panels. This ensures that students taking T Levels will develop the technical knowledge and skills required by employers in that industry.
The T Level panels have been developing the content for the qualifications based on the same standards as apprenticeships and these plans are being tested and reviewed with students, education providers and employers.
Find practical tools and resources to help you understand, decide, plan and prepare to offer T Level placements. Watch a YouTube video about hair and beauty placements. Find out more about offering placements for hair and beauty T Levels.
One awarding organisation will be approved at a later date to deliver these qualifications.
NHBF director of quality & standards Caroline Larissey, who is a member of the T level panel, said: "We are pleased that the Hair, Beauty and Aesthetics T Level outline content has been published. While we are convinced that employers in hairdressing or barbering will always prefer apprenticeships to T levels, employers are finding it increasingly difficult to recruit school leavers.
"Once T levels are available, there may be even fewer school leavers coming onto the market, leaving employers with little option but to take on learners who have at least achieved a relevant T level. Employers can also use the work placements as an opportunity to identify young people they would want to take on and train further. As beauty therapy courses are well-established in colleges, we believe the beauty therapy T level route will be popular with employers."
Update: November 2020
The Institute for Apprenticeships & Technical Education has issued its invitation to tender for the fourth wave of T Levels to be taught from September 2023 onwards. This includes the Hair, Beauty and Aesthetics T Level. Find out more.
What will T Levels offer?
For the hair, beauty and aesthetics technical route the T Level course will include the following compulsory elements:
A technical qualification which will include:
- Core theory (how the sector operates, regulatory requirements, health and safety, sales and marketing, the client journey, client consultation).
- Specialist skills and knowledge in hairdressing, barbering or beauty therapy.
A relevant and meaningful work placement with an employer of 315 hours (approximately 45 days), at no cost to employers.
Core English, maths and digital skills: by the end of the programme learners will need to have achieved level 2 English and maths (Grade 4).
Transferable skills for use in the workplace.
Students who pass all the elements of their T Level will get a nationally recognised certificate showing an overall pass grade of merit or distinction. The certificate will also set out details of what the student has achieved, including their industry placement and grades for individual elements of the T Level.
Find out more information about T Levels including funding, a timeline and how to get involved.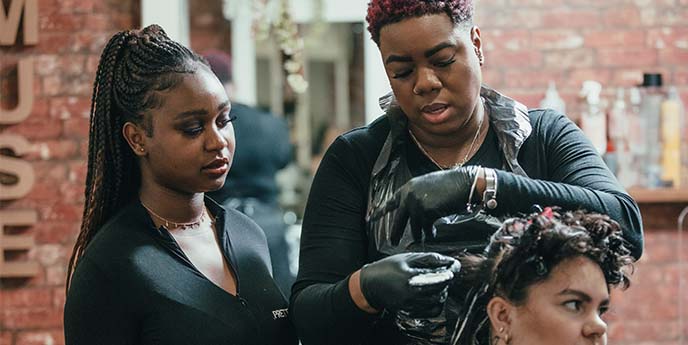 Industry placements
Employers can offer work placements as a block, day release or a mix of both, and may be able to share part of the placement with another employer if necessary. The focus will be on developing the practical and technical skills required for the occupation.
Providers will support employers offering industry placements. This will include help with the paperwork and planning and designing the industry placement.
You may already know providers if you have apprenticeships or already offer work experience. Ask them what plans they have for industry placements and T Levels.
Links with local providers are useful if you recruit locally, because they are likely to have students who live within easy travelling distance.
If you don't already have relationships with providers, you can search for a local T Level school or college here.
Here are some tips on things to think about when choosing a provider and questions you might want to ask them and how to interview, assess and choose the right student.
Funding and support for providers
The government recognises that significant additional funding will be needed for the successful introduction and delivery of T Levels. They have already announced funding of £500 million a year to help providers meet the costs of additional teaching hours and organising industry placements.
Providers of the first three T Levels will be able to apply for funding for up-to-date equipment and facilities. They will also be able to access training to help prepare their teachers and leaders. Find out more on the government website.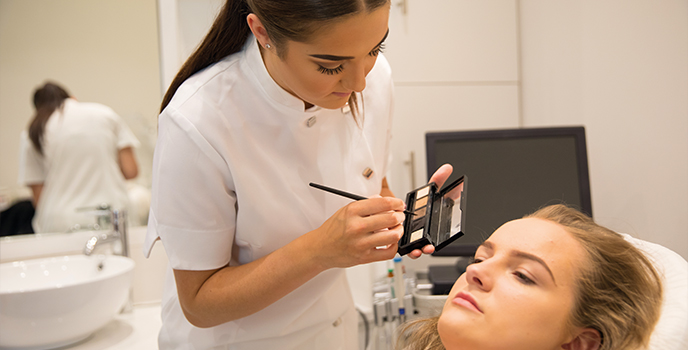 T Level Transition Programme
A transitional programme will be developed and phased in which will focus on providing an effective preparation for students to complete a T Level. It will be targeted at young people who are not ready to start a T Level at age 16 but who can realistically be expected to complete one by age 19. The T Level Transition Programme will support students to develop the academic skills, technical skills, knowledge and behaviours required to complete a T Level through tailored provision that supports their progress.
When will T Levels be introduced?
The new T Levels are currently being developed and will be fully in place by 2023.
The hair, beauty and aesthetics T Level will be ready for delivery in 2023.
Other areas of study will include software design, construction, legal and finance, catering, agriculture, and childcare.
Some T Level providers have already been confirmed by the government for courses in the digital, construction and education/childcare sectors. Find out more.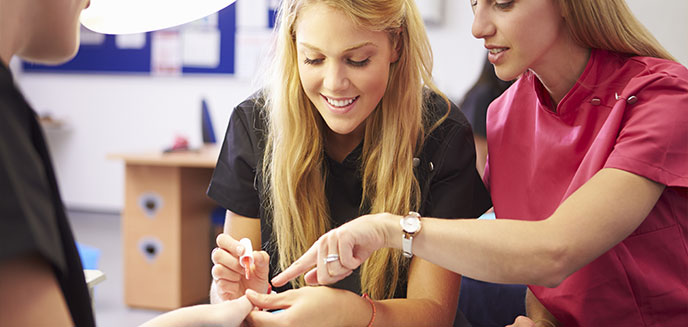 What about existing apprenticeship schemes?
T Levels will not replace the current apprenticeships in hairdressing, barbering, beauty therapy and nail services
They will sit alongside apprenticeships and A Levels offering an additional route into work.
Find out more about apprenticeships in the UK and read our blog posts about taking on an apprentice:
What does the NHBF say?
The NHBF has questioned how well the new T Level in hair and beauty will work in practice.
NHBF CEO Hilary Hall points out that the existing apprenticeship schemes offer much more workplace experience than the new T Levels will.
"In addition," says Hilary, "we believe that employers in our industry will want T Level learners to pass the same independent end-point assessment as apprentices, because this is the only way to ensure that learners have the necessary 'work-ready' skills.
"Also, how and where are colleges going to find enough salons and barbershops – many of them already hard-pressed – to take on all these extra work experience trainees?
"However, we recognise that employers are struggling to recruit school-leavers as apprentices. T Levels may provide a more suitable alternative than the current college-based courses. So, we're encouraging employers to get involved and apply for places on the panels which will be developing the content of these new qualifications."
Please email Caroline Larissey, NHBF director of quality and standards, for further information about how to get involved.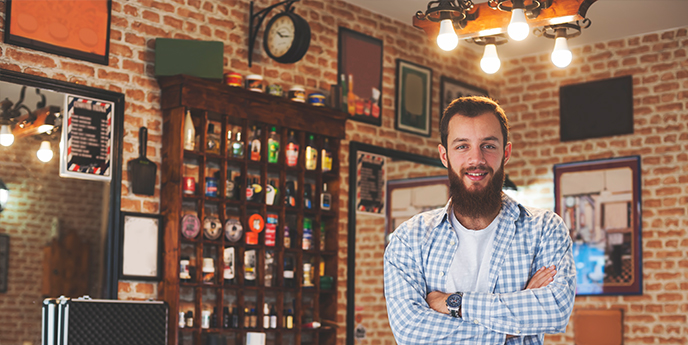 Checklist
T Levels are new college-based technical qualifications.
The aim is to help individuals gain skilled employment.
They will be available to those aged 16 and over.
There will be a hair, beauty and aesthetics T Level.
Current apprenticeship schemes and A level qualifications will continue.
It's expected that the new T Levels will be fully in place by 2023.
More from the NHBF
Bookmark our website to make sure you're up to date with all the latest news, views, information and advice relating to the hair, beauty and barbering industry.
Simply register for free to download these in-depth expert guides:
Apprenticeships
Starting up
Salon software
Pensions
Are you an NHBF Member? For less than 80p a day you'll have instant access to a wide range of additional benefits that offer incredible value for money. These include:
Free apprentice agreements and staff handbooks.
Our free membership helpline for everyday business support.
Free 24/7 legal helpline, including help and advice on apprenticeships.
Essential health & safety kits – including risk assessments for young people.
Free tax and commercial helpline.
Free Member-only in-depth guides including the National Minimum Wage and apprentice pay rates.
Savings and discounts on business essentials including insurance.
Updated 25 May 2021