Don't turn a blind eye to bullying: make sure you protect your staff and stay within the law. Find out what steps you can take to prevent bullying in your salon or barbershop and how to deal with it effectively when it occurs.
Find out about stress in the workplace and how to support your employees.
This blog post covers: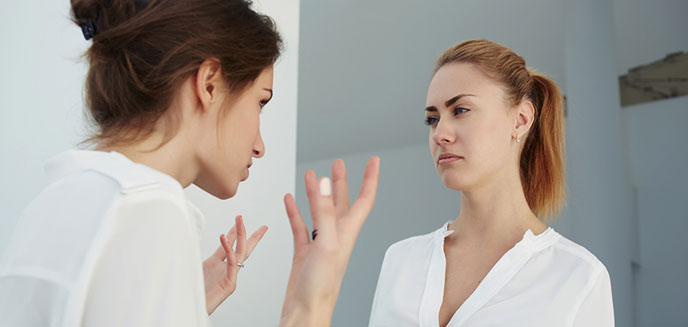 What the law says
Although there is no specific law against workplace bullying, employers have a duty under the Health and Safety at Work Act 1974 to ensure the health, safety and welfare of their employees.
Also, the Equality Act 2010 says that it is illegal to harass someone in relation to their age, disability, gender reassignment, race, religion or belief, sex and sexual orientation.
What is bullying?
Workplace bullying is often more psychological and verbal in nature rather than physical. Younger staff in particular may find it hard to judge the subtle line between banter and bullying. To deal with this, include concrete examples of bullying and harassment in your staff handbook, induction materials and bullying policy (see more on creating a policy below).
Bullying and harassment may include:
Spreading malicious gossip.
Insulting someone.
Excluding or ignoring someone.
Victimising someone.
Treating someone unfairly.
Deliberately undermining someone by unfairly criticising them.
Unfairly blocking promotion or training.
Ridiculing or demeaning someone.
Unwelcome sexual advances or behaviour.
Bullying and harassment can be face-to-face, on the phone, via email or social media, through written or visual communications, or a combination of any of these. It may involve one person bullying another, or a group of people bullying one person.
Bullying can occur between colleagues, or it can be carried out by someone who is abusing their position of authority by using it to bully or harass someone.
NHBF Members have 24/7 access to our free legal helpline which can offer information and advice on how to deal with bullying in the workplace. Join us today.
Staff handbook
NHBF Members can download our free staff handbook for use with our free contracts and apprenticeship agreements. The staff handbook includes:
A statement of commitment to protecting the health, safety and welfare of employees.
A statement that bullying and harassment are unacceptable.
Clear examples of bullying and harassment.
A definition of stress.
The employer's responsibilities.
The employee's responsibilities.
How bullying affects your salon or barbershop
Bullying and harassment in the workplace can have far-reaching effects, not only for the person who is being bullied, but for you, your other employees, your clients, and your business:
The employee who is being bullied will become stressed, lose confidence and be demoralised. This will in turn affect their performance and will potentially put off clients and damage your reputation.
Bullying can lead to increased sick leave and even resignation.
Work colleagues not directly involved will not enjoy working in a hostile environment where bullying is tolerated. They may witness unacceptable behaviour and be unsure how to react.
You may even face an employment tribunal and claims for compensation if you tolerate bullying and/or harassment in your salon or barbershop.
NHBF Members can download our free managing performance guide. Not yet a Member? Join for less than 80p a day.
Ensure zero tolerance in your salon or barbershop
You must have zero tolerance for bullying or harassment in your salon or barbershop. Your team must understand that such behaviour is totally unacceptable and will not be tolerated.
Be vigilant and keep an eye out for any behaviour that is causing upset or distress to one or your employees. Maintain an open-door policy and encourage your employees to be open and come to you with any concerns they may have as soon as possible. This means potential problems are more likely to be nipped in the bud.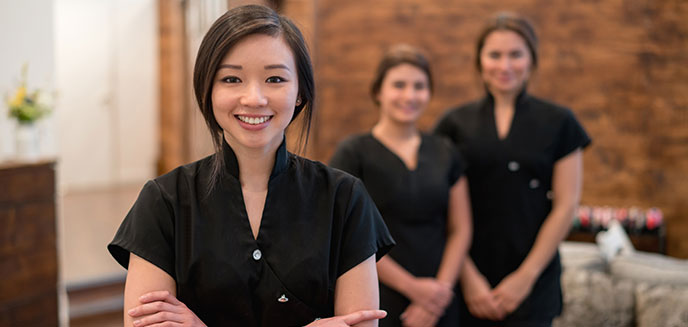 How to prevent bullying: create a policy
Create a bullying and harassment policy. It's good practice to involve your employees in developing this policy. This will show how seriously you take the matter and is also a good opportunity for everyone to air worries and clear up misunderstandings. It will also ensure that all your employees understand how to raise concerns should they need to in the future.
Your salon or barbershop policy should include:
A statement that you are committed to zero tolerance of bullying and harassment.
Confirmation that bullying and harassment are potentially disciplinary offences.
The standards of behaviour you expect all your employees to meet.
What employees should do if they want to report an incident.
Examples of bullying and harassment (see above).
Set a good example in your salon or barbershop
Make sure you and your senior team set a good example at all times. Your approach and behaviour will set the tone of your salon or barbershop and demonstrate the standards that you expect all your staff to follow.
Create an open culture that values and involves your employees. Encourage them to raise issues, put forward ideas and contribute to solving problems. An open culture is less likely to encourage bullying and harassment among employees than an authoritarian top-down management style.
Our guide to recruiting and employing people is available to Members only. Find out more and join us today
What to do if your employee says they are being bullied
If your salon or barbershop employee tells you they are being bullied or harassed, always take their complaint seriously and treat it confidentially.
Offer your employee practical support and ensure they feel safe.
Take an objective approach and carry out a thorough investigation.
If necessary, ask your employee to collect information about when and how they are being bullied/harassed.
Make sure you consider all the circumstances before deciding what to do next.
It may be possible to settle the matter informally – especially if the person accused of bullying or harassment was unaware that their behaviour was causing upset.
You may need to follow your disciplinary procedures if it's not possible to settle the matter informally.
Find advice for employers on how to deal with bullying from the National Bullying Helpline.
Get help and advice about bullying for your employees from the National Bullying Helpline.
Checklist
Know the law in relation to bullying and harassment.
Understand the different types of bullying and harassment and how your staff and business will be affected.
Ensure a zero tolerance approach.
Put in place a policy to deal with bullying.
Always set a good example.
Take complaints seriously and investigate them objectively.
More from the NHBF
Are you an NHBF Member? For less than 80p a day you'll have access to a wide range of additional benefits that offer incredible value for money. We'll help you boost your business while keeping you safe, legal and bang up to date with all the latest business legislation that will affect you. Benefits include:
Our friendly membership helpline for everyday business support.
Free 24/7 legal helpline.
Essential health & safety kits.
Free tax and commercial helpline.
Free Member-only in-depth guides about all aspects of running your business.
Savings and discounts on business essentials.