Business disruption can be extremely costly for your salon or barbershop. This can be anything from your booking system going down, to floods, fire, theft or power cuts. The Chartered Management Institute estimates that weather disruption alone can cost the average UK business £52,000, with staff illness, failing IT systems and telecoms disruption the next most common problems.
A business continuity plan is vital, explains Mark Lowery-Wiltshire, Affinities Sales Manager at Coversure (Huntingdon), as is insurance for peace of mind.
This blog post covers:
Creating a business continuity plan
The NHBF works in partnership with Coversure Huntingdon, one of the UK's leading independent insurance brokers, to offer specialist cover for hair/beauty and barbershops salons. (See more below.)
Coversure Insurance Services (Huntingdon) recommends creating a business continuity plan as an essential part of your overall business plan. You can do this by following the three basic steps below.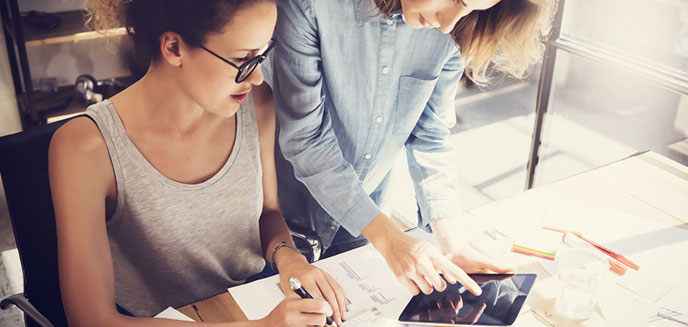 Step one – the five Ps
Your salon or barbershop business can be broken down into the five 'Ps':
People – key staff, expertise and training.
Processes – IT, systems and communications.
Premises – buildings and equipment.
Providers – suppliers and contractors.
Profile – reputation and statutory and legal considerations.
Decide which of these are critical for successfully running your business and where your business is most vulnerable.
You can then consider how you would respond and continue to operate if something goes wrong in any of your key areas. Devise a plan to get back to 'business as usual' as soon as possible.
Step two – presentation
Your business continuity plan should provide a clear framework to enable your business to continue operating, even in challenging circumstances.
Make sure it's written in plain language and is easy to understand and follow.
Step three – storage
Store your plan where it can be easily found and keep a back-up copy off-site.
Download GOV.UK's Business Continuity Management Toolkit to help guide you step by step through the process of creating a business continuity plan.
It's a good idea to create back-ups of all your electronic data so you can still access it if your computer equipment is damaged or destroyed. Make sure the data is password-protected and that you comply with the new data protection laws (GDPR).
| | |
| --- | --- |
| | This guide will help you understand the basics of financial management for your business including tax, VAT, accounting and record keeping. It's available to NHBF Members only. Not yet a Member? Join today. |
What is business interruption insurance?
You may already have property insurance but be aware that this will cover only physical damage to buildings, stock and equipment.
However, property insurance alone won't cover you for the potentially crippling impact of your salon or barbershop business being temporarily out of action.
Business interruption insurance provides vital additional cover for costs, for example:
Lost profit due to business interruption.
Additional costs such as temporary relocation; hiring replacement equipment; or even 'business as usual' ads.
Indirect disruption, for example, if your clients can't get to your salon or barbershop because the area you're in is closed due to a fire or security incident.
It's always advisable to take out business Interruption insurance on top of your basic property insurance.
Get 20% off your salon or barbershop insurance bill
The NHBF works in partnership with Coversure Insurance Services to provide value-for-money insurance cover specifically designed for the hair, beauty and barbering industries. Coversure offers:
• 20% discount for NHBF Members (terms apply: coversure.co.uk/nhf/terms).
• Instant quotations with immediate cover.
• Price match guarantee. (Conditions apply – subject to evidence being provided and cover being on a like-for-like basis).
• Instalment plans.
• Flexible patch testing requirements.
You're covered with Coversure Huntingdon …
If you are insured through Coversure's SalonSure, business interruption is included as standard within your insurance policy. Coversure Insurance Services (Huntingdon) is the NHBF's recommended insurance provider, offering professional and friendly advice and competitive premiums with a 20% discount for all Members.
Public liability insurance explained: read our blog post.
Checklist
Create a business continuity plan.
Make sure you understand the cover you've got.
Get peace-of-mind cover from Coversure Huntingdon – plus 20% off for NHBF Members.
More from the NHBF
Bookmark our website to make sure you're up to date with all the latest news, views, information and advice relating to the hair, beauty and barbering industry.
Simply register for free to download these in-depth expert guides:
Starting up
Salon software
Apprenticeships
Pensions
Read more of our brilliant blog posts to gain expert business insights into key hair, beauty and barbering issues.
Become a Member for less than 75p a day to take advantage of our range of additional support tools and services to help you grow a profitable business.