Running a busy hair, beauty or barbering business probably means that changing your bank account is the last thing on your mind. But you could be missing a trick.
This blog post covers:

Have you got the best bank account for your business?
Changing to a different bank for your salon or barbershop could offer huge benefits for your business, so it's worth taking some time out to consider your options.
Too much of a hassle for your salon or barbershop?
The main thing that puts people off changing banks is the idea that it may be too much hassle. In fact, most leading banks will have a dedicated 'switching' team who will sort things out for you and make sure the changeover goes smoothly.
Reasons to switch bank
But why should you change your bank? There are a few factors to consider:
• Some banks will offer incentives to switch to them, for example, you may be offered free banking for a certain period. This can be a valuable benefit, but make sure you understand how much you will be paying when the free period comes to an end.
• Interest rates on credit balances can vary between bank accounts: could you get a better interest rate somewhere else?
• How much does your current bank charge for having a business account? You may be able to get a better deal elsewhere; some may have no standing charges at all.
• How much are you charged to pay in or withdraw money? Better deals may be available elsewhere.
• Do you sometimes need a business overdraft? Would another bank charge you less for this service?
• Do you like banking online or with apps? Are you satisfied with your current bank's online services?
• Would you like free text or email alerts about your account? Does your current bank offer this? Or do they charge for the service?
• Would you prefer a fixed fee each month to cover all your business banking expenses, or a set amount of free transactions each month? If so, shop around.
• Does your bank have a dedicated business advice team or telephone helpline? If not, or if you're unhappy with the level of service, find out what's on offer elsewhere.
• Which loans can you apply for at your current bank? Is something better available at another bank?
• Does your current bank deal well with complaints and queries? Are you confident they have your best interests at heart? If not, another bank may suit you better.
Don't be afraid to negotiate with banks; you may get an even better offer. Banks are always keen to gain valuable customers!
NHBF Trade Member, MachFast allows new businesses to register their business and open a business bank account in just a few clicks.
| | |
| --- | --- |
| | This guide will help you understand the basics of financial management for your business including tax, VAT, accounting and record keeping. It's available to NHBF Members only. Not yet a Member? Join today. |
Final checks before switching business banking
Before making a final decision about switching, always check out the small print. For example:
• If you're attracted by a fixed fee offer, find out if there are any circumstances where you would have to pay extra.
• Make sure you know when any special offers come to an end and how much more you will then have to pay.
Happy with your existing bank?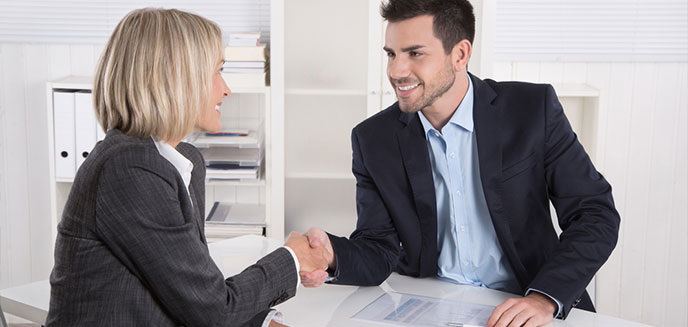 If after reviewing what's on offer from various banks you decide to stay with your current provider, make sure they continue to provide value for money. It's a good idea to:
• Stay in touch with your bank and have regular face-to-face meetings with your key contact to discuss what's happening with your business.
• Work in partnership with your bank to benefit from their expertise and make the most of your account.
• Ensure they update you on products and services that may be beneficial for your business. This may include finance options to help your business grow.
And even if you're happy with your current bank account, always be proactive and review it on an annual basis to ensure it's still the best one for your business.
Find out more about accessing finance to help your hair or beauty business grow.
Cut the cost of banking
Take the time to understand the various fees you pay on your bank account. You can then take steps to reduce your banking costs:
• Plan ahead so you can deposit and withdraw cash less often.
• Use automated payment systems where possible, as these tend to cost less. Find out more about accepting card payments from clients.
• Try to avoid overdrafts, especially unauthorised ones. An accurate cash flow forecast will help with this.
| | |
| --- | --- |
| | Our guide to card payments is available to Members only. Find out more about the benefits of becoming an NHBF Member. |
Salon bank review checklist
• Make sure you've got the best bank account for your hair or beauty business.
• Look for the bank account that suits you and will help boost your business.
• Compare a range of products and services from fees and loan options to levels of customer service and support.
• Don't be afraid to switch – it's not as much hassle as you think. But always check the small print.
• Don't be afraid to negotiate.
• Not switching? Make sure your bank continues to give great service and value for money.
• Take steps to cut the cost of your banking.