E-marketing, including emails and texting, is a great way to stay in contact with your clients and keep them up to date with the latest trends, special offers and news from your salon or barbershop.
However, your marketing activity must comply with GDPR – the strict new data protection laws introduced earlier this year.
This blog post covers:
NHBF Members can login to read the full version of this blog post for more detailed information. Members can also download our free in-depth guide to marketing your salon or barbershop.
Not yet a Member?
Join us for less than 80p a day
to get a wide range of benefits including access to our friendly membership team, free 24/7 legal advice, in-depth business guides and fact sheets, and valuable discounts on business essentials including insurance.

GDPR and e-marketing
The good news is that your salon or barbershop can still send out marketing emails and texts to your clients.
However, under GDPR you must comply with strict rules. You can only send e-marketing messages to:
• Individuals who have specifically agreed to receive messages from you.
• Recent clients who were given a simple way to opt out of marketing messages when you first collected their details, and a simple way to opt out in all the messages you've sent them since.
If you are in any doubt, get fresh consent.
Download our detailed Members-only guide to GDPR.
Download our GDPR toolkit which includes templates to help NHBF Members comply with GDPR.
Not yet a Member? Join us now for less than 80p a day to access this user-friendly in-depth guide and make sure you are complying with GDPR.
Remember: to comply with GDPR all your marketing messages must include the name, address and contact details of your salon or barbershop business and an easy way for your client to opt out of receiving marketing messages.
Why do e-marketing?
E-marketing via email and text is a simple, effective and affordable way to build loyalty and trust with your client base.
An attention-grabbing subject line followed by a brief and easy-to-read message written in your own distinctive voice and style will help to build your salon or barbershop brand and inspire loyalty among your clients.
Make sure you have something of genuine value or interest to say, for example, new members of staff, new services or treatments and special offers.
Find out how to use social media to boost your salon or barbershop.
Plan ahead to make sure you don't miss any e-marketing opportunities relating to the seasons and special days throughout the year. For example:
Do you know your clients' dates of birth? If so, send a happy birthday message and money-off voucher.
Offer tips for Christmassy hair, makeovers and nails, and express appointments for clients going to festive parties straight from work.
Offer special 'pamper' appointments as gifts to buy for Mother's Day, Father's Day or Valentine's Day.
Special appointments and tips for hair and skin care in the sun can be offered during the holiday season.
The New Year is a good time to cheer your clients up with some special offers on appointments and a products sale. Find out how to make your salon and barbershop staff retail savvy.
NHBF Members can download our social media calendar to help you plan your marketing activities throughout the year.
Include a clear 'call to action'
Make sure your message is clear about what to do next. For example, how to take advantage of a special offer or make an appointment, and the date when sales and offers end.
Make the most of salon software
Use salon software to set up automated e-marketing. These can include:
New client welcomes.
Thanks for recommending a friend.
Birthday messages and offers.
'Missing you' messages.
Appointment reminders.
Speak to your salon software provider for more information. Don't forget: automated messages must still comply with GDPR. Your provider should be able to advise on this.
Find salon software providers in our Trade Members' Directory.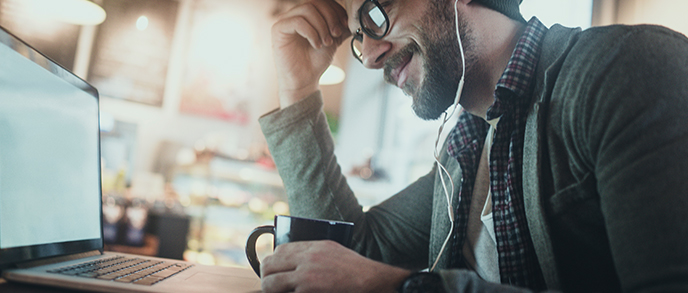 E-newsletters
Why not set up a regular monthly newsletter to share the latest news, tips and offers from your salon or barbershop? MailChimp offers a free service for up to 2,000 subscribers.
Checklist
• Make sure your marketing activities comply with GDPR.
• E-marketing is simple, effective and affordable.
• Create a calendar to make the most of seasonal marketing and special days.
• Keep messages short and relevant with a clear 'call to action'.
• Always personalise your marketing messages by using your clients' names.
• Stick to your salon or barbershop's distinctive voice and style.
• Use salon software to automate messages.
• Measure the success of your e-marketing by using newsletter programs such as MailChimp.