Successfully marketing your salon or barbershop doesn't have to break the bank. You'll have to spend some time, but not necessarily much money, to create a successful marketing campaign that will get you noticed, increase your client list and boost your profits.
This blog post covers:
NHBF Members can login to read the full version of this blog post for more detailed information. Members can also download our free in-depth guide to marketing your salon or barbershop.
Not yet a Member?
Join us for less than 80p a day
to get a wide range of benefits including access to our friendly membership team, free 24/7 legal advice, in-depth business guides and fact sheets, and valuable discounts on business essentials including insurance.

Get noticed on social media
You can't afford not to be on social media – Facebook, Twitter, Instagram and YouTube are free to use and a great way to do no-cost marketing.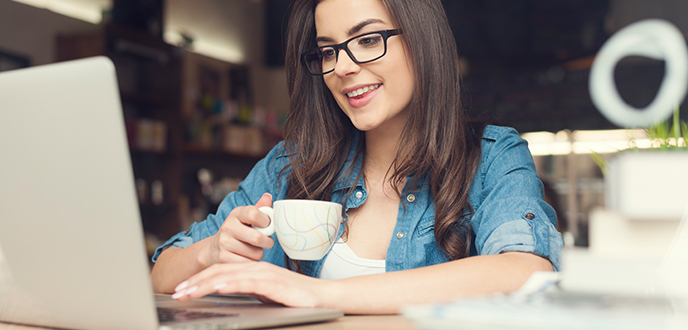 Facebook and Twitter are good places to start, but don't ignore Instagram which is a hugely popular photo and video-sharing service. It's perfect for hair and beauty salons and barbershops because hair and beauty are such visual businesses.
Don't miss a great opportunity to showcase your business on YouTube. It's popular, free, and easy to upload your videos. Find out more about how to get started and showcase your business on the 'big screen'.
Get more information on how to set up and make the most of your social media accounts.
The power of online reviews
Positive online reviews cost you nothing but can give your salon or barbershop a huge boost. Approach your most loyal clients and ask if they'd be happy to leave a positive review on your social media sites, Google or any other online listing where you appear. Encourage your staff to ask their clients to leave online reviews too.
E-marketing for your salon or barbershop
E-marketing via email and text is a simple, free and highly effective way to build loyalty and trust with your client base.
Your marketing messages should concentrate on 'what's in it for your clients' – for example, special offers, topical hints and tips and new services and treatments.
Include an attention-grabbing subject line and make your message short and to the point, with clear instructions about what to do next and relevant links to follow.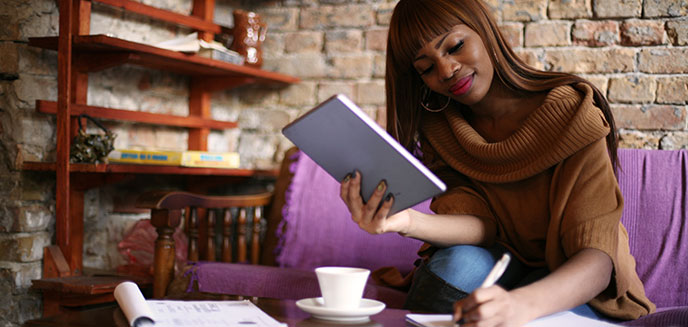 You could also take advantage of free services such as MailChimp to send out regular e-newsletters from your salon or barbershop. You'll get feedback on how many newsletters were opened, which links were followed and how many people subscribe or unsubscribe. It's a good way to find out which of your marketing messages work best.
Find out more about how to create successful e-marketing campaigns.
Marketing with other businesses
Do some local research to discover other local businesses that have the same target audience as your salon or barbershop. If they seem like a good match and would like to team up with you to do some thrifty marketing, here are some ideas for low-cost ways to raise your profiles:
• Promote each other on your websites and social media sites.
• Hand out each other's leaflets and display each other's posters.
• Team up for local events and shows and share the cost.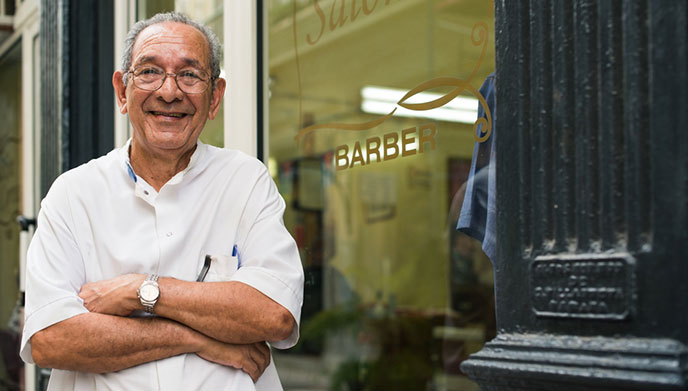 Enter competitions and awards
Look out for industry awards and competitions to enter. Being recognised locally or nationally for your achievements will raise your profile, give you something positive to shout about on social media and in the local press, and will encourage new clients to try out your services.
Discover hints and tips for entering competitions and awards.
Enter the NHBF's competitions.

Get ranked on Google
Anyone can use 'Google My Business' for free. This will raise the profile of your salon or barbershop with a listing on Google, making it easier for potential clients in your area to find you. You'll be able to communicate with clients and potential clients from your phone, tablet or computer.
How to use Google to boost your business profile
Having a 'Google My Business' page is a great way to get your business noticed on local search results. It is free and easy to set up and allows you to publish your business location and details such as opening times, prices, parking and much more to potential clients. NHBF Members can watch our short video from industry experts Ignition Search, where they run through the process and give you some top tips to ensure you are making the most of your profile. Click here to watch the video.
Find out more about getting started with Google My Business.
Get listed in online business directories
Make sure you're listed on as many free online business directories as possible. These include:
Always use exactly the same details when registering on different sites. For example, make sure you always enter your business name in exactly the same way. If you don't, Google will think they are separate businesses which will affect your search ranking.
Stay legal: comply with GDPR
Make sure your salon or barbershop's marketing activities comply with GDPR data protection law. For example, don't automatically assume that you can post 'before and after' pictures of your clients or that it's OK to send them marketing emails; in both cases you must get their specific permission.
View our blog post about GDPR for more information.
Download our detailed Members-only guide to GDPR.

Download our GDPR toolkit which includes templates to help you comply with GDPR.

Not yet a Member? Join us now for less than 80p a day to access this user-friendly in-depth guide and make sure you are complying with GDPR.
Checklist
• Make the most of social media.
• Encourage your best clients to leave online reviews.
• Use e-marketing to stay in touch and keep clients up to date with all the latest news and offers.
• Join forces with other local businesses to double-up on your publicity and share costs.
• Enter competitions and awards.
• Get ranked on Google – it's free.
• Stay legal: comply with GDPR.