Handling complaints well is a vital skill for salon and barbershop owners. But how should you respond when someone complains, and what about negative reviews online? We outline the steps you can take to deal positively with complaints, minimise bad publicity and avoid losing valuable clients.
This blog post covers: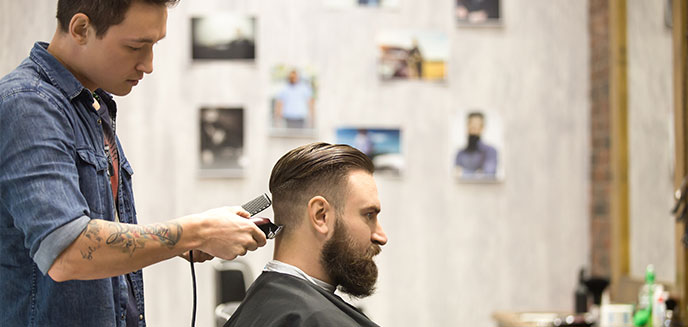 Turn a negative into a positive for your salon
Always aim to turn a negative into a positive. Follow these steps and you will be off to a good start:
Stay calm, say you're sorry to hear that they're not happy and ask them to explain what they feel has gone wrong. If possible, take them to a quiet area so other clients can't hear what's being said.
Make sure your body language is relaxed and use open hand gestures. Don't raise your voice or contradict your client.
Listen carefully to what they have to say without interrupting. As well as explaining the problem to you, this will help them get things off their chest and feel less angry.
When they've finished, summarise what they've said. This shows you have been listening and will help to flag up anything you may have misunderstood.
The simplest solution will be to apologise again and offer a refund, plus a free or reduced-price 'VIP' appointment to put things right.
Our free guide to handling complaints is available to NHBF Members only.

Not yet a Member? Join now for less than 80p a day.
Learn from mistakes and avoid a blame culture
Complaints are a good opportunity to learn from mistakes, make improvements and identify training needs.
Unless the member of staff involved receives a lot of complaints from clients, don't blame them for this isolated incident or single them out for criticism. Treat it as a one-off, involve them in reaching a solution, and concentrate on restoring good relations with your client.
Telephone complaints
These can be a little tricky as you can't see for yourself exactly what your client is complaining about.
Explain that you want to put things right.
Ask your client to return to your salon or barbershop so things can be sorted out.
In the meantime, speak to the member of staff responsible for the appointment and ask for their side of the story. Don't worry or upset them, just explain that you want to sort out the complaint quickly, hopefully retain the client, and aim to prevent anything similar happening in the future.
Online complaints
Have you spotted a bad online review of your salon or barbershop? Has one of your clients taken to Facebook or Twitter to complain about the level of service they received?
Act quickly: send a personal email to your client rather than starting a public online conversation.
Say you're sorry to hear about their complaint and ask them to contact you so you can put things right.
As with telephone complaints (see above) speak to the member of staff concerned to get their side of the story.
Try to tempt them back to your salon so you can give them some VIP treatment. Hopefully they'll return for more appointments and give you better online reviews in future. They may even agree to take down their negative review – especially if you offer a full refund along with a gift voucher towards future appointments.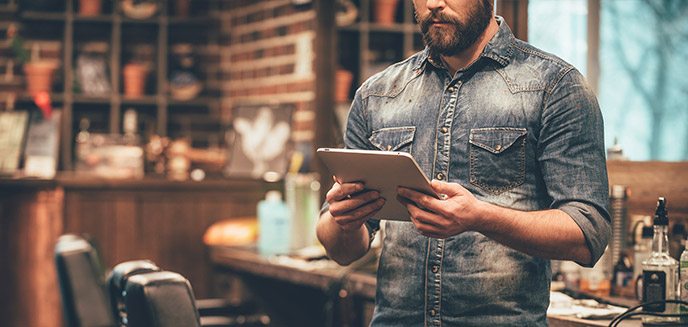 Encourage your clients to leave online reviews. A good selection of positive reviews will greatly reduce the effect of any negative ones.
If you think a comment is defamatory or libellous, take legal advice before taking any action.
NHBF Members can access our free 24/7 legal helpline for free help and support:
Discover how to deliver an outstanding client experience in our free guide for Members only.

Not yet a Member? Join now for less than 80p a day.
Not a genuine complaint?
If a regular client complains your priority will be to put things right, make them feel valued and special and ensure they return in the future.
However, occasionally you may be faced with a new client who seems to be complaining in the hope of getting a refund or free service. In such cases, it may be your best bet to stay calm and polite, offer a refund or partial refund, and say that it will be best if they choose another salon or barbershop in the future.
Recommending a colleague to your client
Longstanding and loyal clients can sometimes become dissatisfied with their 'usual' choices and may start to complain that they are no longer happy with the end result. If you cannot come to a satisfactory agreement about how to make changes, don't be afraid to suggest they try an appointment with a colleague instead. It may be that another stylist or therapist is skilled in areas that will better suit your client. Don't look on this as a failure - it's simply finding the best way forward for your client, and contented clients are more likely to recommend your salon or barbershop and help attract new clients.
Complaints policy
Make sure you have a clear complaints policy in place. This will ensure:
- You and your team know what to do when someone complains.
- You can demonstrate you followed your complaints policy if legal action is taken against you.
Download our Members-only complaints policy template and tailor it to suit your salon or barbershop.
Alternative dispute resolution
If you cannot agree how to solve the complaint, the law says you must tell your client how to find a certified alternative dispute resolution (ADR) service. You must also tell them if you are willing to take part in ADR.
The NHBF certified ADR service, Hair & Beauty Mediation, is available only to NHBF Members and clients of NHBF member salons or barbershops.

Checklist
Stay calm and listen carefully to the complaint.

Offer a refund and VIP appointment.

Avoid a blame culture.

Be firm with new clients who complain unless you know the complaint is genuine

Remain positive and learn from mistakes.

Be prepared to deal efficiently with phone and online complaints.

Have a clear complaints policy and ensure all your staff understand and use it.

If you cannot resolve the complaint you must tell your client about ADR.
More from the NHBF
Bookmark our website to make sure you're up to date with all the latest news, views, information and advice relating to the hair, beauty and barbering industry.
Simply register for free to download these in-depth expert guides:
Starting up

Salon software

Apprenticeships

Pensions
Read our brilliant blog posts to gain expert business insights into key hair, beauty and barbering issues, including:
Business banking and cash flow forecasts
Health & safety and public liability insurance
National Minimum Wage and recruiting the right team
You may also be interested in...
Need help with health & safety in your salon or barbershop? NHBF Members benefit from a comprehensive range of support and advice, including access to our free helpline and a generous discount on our comprehensive health and safety toolkits. Find out more.