What should you do when one of your salon or barbershop employees is grieving for a close family member or friend? The news may come out of the blue or it may be expected. Either way you'll want to support them through this difficult time.
But what's the best way forward? It's never easy to deal with someone else's grief, especially as everyone grieves in their own way, but we've set out below a few useful pointers.
Find out about stress in the workplace and how to support your employees.
This blog post covers:
Early days following bereavement
Don't ignore your grieving staff member while they are on compassionate leave from your hair/beauty salon or barbershop. Always stay in contact via the telephone, email, text messaging or personal visits – whichever you judge will best suit your employee. If you're not sure, don't be afraid to ask. Explain you want to keep in contact to help support them and ask if you can email, text, phone or visit until they're able to come back to work.
This continued contact with the 'outside world' can help a grieving person who may feel cut off from day-to-day life. Make sure they understand that they are important to you as a person, not as an employee who you need back at work.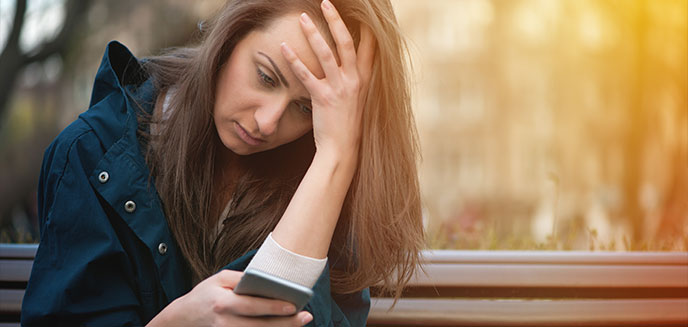 Gain insights into dealing with employees who have mental health issues.
Planning their return to the hair/beauty salon or barbershop
Take time out to meet with them before their return to the hair/beauty salon or barbershop. Discuss how they are and how they are coping with the grieving process before moving onto the practicalities of their return. Ask them if they are sure they are ready.
Explore possible options with them for returning to the salon or barbershop. Different or fewer hours may help them get back into their usual routine more gradually than being thrown in at the deep end.
Always respect the confidentiality of everything your grieving employee confides in you. Don't hesitate to ask them how much information they want you to share with their colleagues
The charity Cruse offers support to the bereaved.
Back at the salon or barbershop after a period of mourning
Don't assume that when they come back to work following bereavement they're 'OK' again. It may have cost them a huge effort to return to work and you'll need to remember that beneath the brave face they will still be mourning and may be feeling very fragile and vulnerable. On their first day back in the hair/beauty salon or barbershop, take them aside for a chat to ask how they are and what you can do to help support them in the coming days and weeks. Make it clear that you understand this is not a quick process and you're there to support them for the long-term.
Keep a discreet eye on them during their first few days back at work. Look out for signs that they're not coping well, and check in with them on a regular basis to see how they are. Grieving people can welcome the 'normality' of getting back to work, so don't overdo this or make it too obvious in front of colleagues – but do ensure they know you're there for them.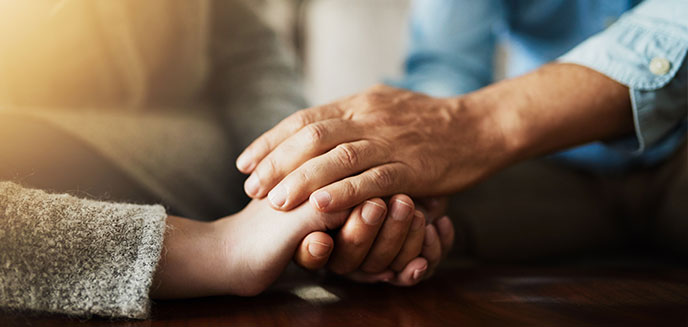 Is some grief 'worse' than others?
Never make judgements about 'how much' someone is grieving. Don't assume that a more distant relative, for example, will result in less grief than losing a parent. Or that a miscarriage is less traumatic than losing a year-old baby. Accept that, for whatever reason, your employee is grieving and needs all the help and support you can offer.
Avoid grieving clichés
Try not to speak in clichés. 'Time heals' is often said by people wishing to comfort a person who is mourning, but many grieving people don't find this helpful. Other clichés to avoid if possible include:
• She had a very long life.
• I know how you feel.
• He's in a better place now.
• At least she's no longer in pain.
• Everything happens for a reason.
• You've got plenty of time to have another child.
• He wouldn't want you to be unhappy.
If you are in doubt about what to say, just keep it simple. Say you're sorry and acknowledge how painful and difficult their loss is.
Don't be embarrassed or try to change the subject if your employee starts to talk about the person they are mourning. Engage with them and give them the time to speak. Follow their lead in the conversation and give them as long as they need.
Caring for all your employees
Don't forget that fellow employees at your hair/beauty salon or barbershop may be reminded of experiences in their own lives that were difficult to deal with, and which may rise to the surface at times like this. Make it clear that you're there for all your staff, not only the newly bereaved one.
Our blog post explains best practice for retaining your hair and beauty team.
Be patient with grieving employees
Be patient. Don't expect your employee to 'get better' after a few weeks following their bereavement. Understand that grieving is a long process. Make sure your other employees understand and empathise with this too.
Discover more about dealing with a stressed salon or barbershop employee.
Special anniversaries
Keep a note of special anniversaries that the bereaved person may find difficult. These may include not only the date of their loved one's death, but related events such as a birth date or wedding anniversary.
General good practice for bereavement
• From a practical point of view, make sure your hair/beauty salon or barbershop has a clear policy in place for compassionate leave and that all staff are aware of it.
• Have a pre-prepared plan in place so you know how to respond when an employee is faced with a traumatic event that leaves them in mourning. How and when will you contact the employee concerned to offer support? How will you inform your other staff? How will you reschedule salon appointments to reduce disruption to clients?
• Create a 'safe culture' in your hair/beauty salon or barbershop which is accepting of the difficulties and challenges that everyone faces and makes it easy to share problems and offer mutual support. You can lead by example by being open about the challenges you face in your own life and encouraging others to speak of theirs.
Find out more in our blog post about ensuring your team is happy, engaged and motivated.
Bereavement leave for parents from 2020
For the first time, parents who lose a child under the age of 18, or suffer a stillbirth from 24 weeks of pregnancy, will have the right to two weeks' paid leave (subject to eligibility) when a new law is passed in 2020. The leave must be taken within 56 days of the child's death. Find out more on the GOV.UK website.
There is currently no legal requirement for employers to provide paid time off for grieving parents, but a recent survey found that the majority of employers offer paid bereavement leave for employees who lose a loved one, family member or dependant.
Nearly all (97.9%) of the 634 organisations taking part in the survey said they allow some or all bereavement leave on a paid basis. Two-thirds use a combination of paid and unpaid leave, while a third pay their employees for all bereavement leave taken. However, the survey also found that the amount of paid bereavement leave is often limited to five days or less. Find out more about the survey carried out by XpertHR on the Personnel Today website.
Bereavement checklist for hair/beauty salons and barbershops
• Stay in contact during compassionate leave.
• Carefully plan your employee's return.
• Don't assume your employee is OK.
• Don't make judgements.
• Avoid clichés.
• Don't forget your other employees.
• Be patient.
• Remember special anniversaries.
• Create a safe culture and have a plan of action ready.
Join us!
Are you an NHBF Member? For less than 80p a day you'll have access to a wide range of additional benefits that offer incredible value for money. We'll help you boost your business while keeping you safe, legal and bang up to date with all the latest business legislation that will affect you. Benefits include:
• Our friendly membership helpline for everyday business support.
• Free 24/7 legal helpline.
• Essential health & safety kits.
• Free tax and commercial helpline.
• Free Member-only in-depth guides about all aspects of running your business.
• Savings and discounts on business essentials.