Public liability insurance is vital protection for your salon or barbershop. Find out what it covers and how NHBF Members can benefit from value-for money discounted cover designed specifically for hair/beauty salons and barbershops.
This blog post covers:
What is public liability insurance?
Public liability insurance will protect you if a member of the public is injured or has their property damaged:
• At your hair/beauty salon or barbershop.
• As a result of your business activities.
Don't forget that injury includes both physical harm and emotional stress. As well as trips, spills and accidents caused by salon equipment, you may also be faced with a claim for emotional trauma.
Public liability insurance will cover compensation payouts and the legal costs of defending a claim.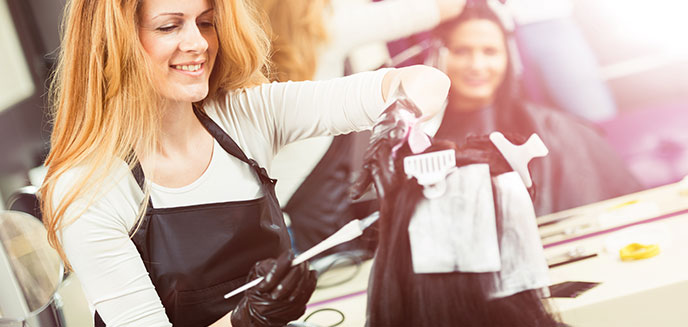 Who needs public liability insurance?
Although not a legal requirement, public liability insurance is essential for any business. It will protect you and your business against claims that could run into many thousands of pounds.
You will need public liability insurance if you are a:
• hair or beauty salon owner or barbershop owner; or
• self-employed stylist, beautician or barber who rents a chair or room.
What treatments does public liability insurance cover?
It's important to understand that treatment liability cover does not come as standard with most public liability insurance policies. However, Coversure's specialist public liability insurance for salons and barbershops does include treatment liability cover.
"We cover most treatments," says Thomas Birch, Marketing Manager at Coversure, "but if you're not sure about a particular treatment, please call us to check. We are now reviewing a number of advanced treatments, but in the meantime, our exclusion list is set out below."
Excluded treatments:
• Any surgical procedure.
• Injection of any substance into the body or head.
• Use of lasers other than class 1.
• The administration, application or dispensing of any substance that is only available on prescription.
• The administration and application of any corrosive substance.
• Piercing of the tongue or genitalia.
• Tattooing or permanent or semi-permanent make up exceeding a life expectancy of three months.
• Operation of sunbeds which emit UVC radiation or more than 5% UVB radiation.
• Any treatment where products from different manufacturers are mixed and used together unless the guidelines for all products used in the treatment clearly state that this is acceptable.
What is not covered by public liability insurance?
Don't forget: public liability insurance does not cover:
• Accidents that affect you and/or damage your own property.
• Accidents that affect your employees.
Circumstances like these should be covered by your general business insurance or Employers' Liability insurance. The law says you must have Employers' Liability insurance to provide protection for your employees.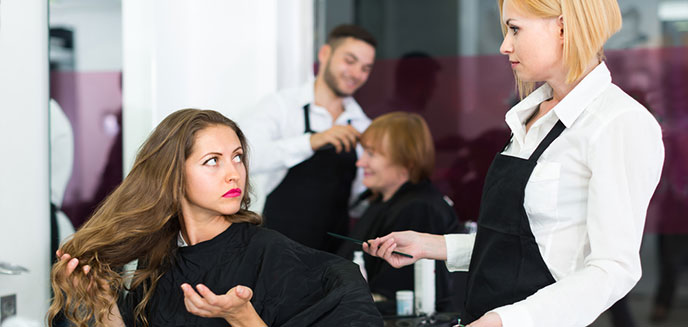 Follow proper procedures
"When carrying out any treatment or service, always do a full consultation, follow the instructions, and keep accurate documentation. This is particularly important when offering hair colour services," says Thomas Birch, Marketing Manager at Coversure.
"If you have an insurance policy with Coversure, we're here to help with any queries about your cover including what it does and does not cover. Just give us a call on 0800 458 8181."
Covered for colour
As an NHBF Member you can be sure you're following industry best practice by using our free:
• Colour Record Cards.
• Allergy Alert Consultation guide.
If your client has a severe reaction to hair colour you'll need valid insurance to cover potential claims for compensation.
Coversure (see below) approves the NHBF Colour Record Card and Allergy Alert Consultation guide, so you can be confident you're covered.*
*If you use a different insurance provider check that its underwriters accept the NHBF record cards and that you're fully covered.
Can my salon clients sign a disclaimer?
"Disclaimers are not worth the paper they're written on," says Coversure's Thomas Birch. "We're often asked if clients can agree to exempt their hairdresser, barber or beautician from liability, but the answer is a definite no. Disclaimers would not stand up in court."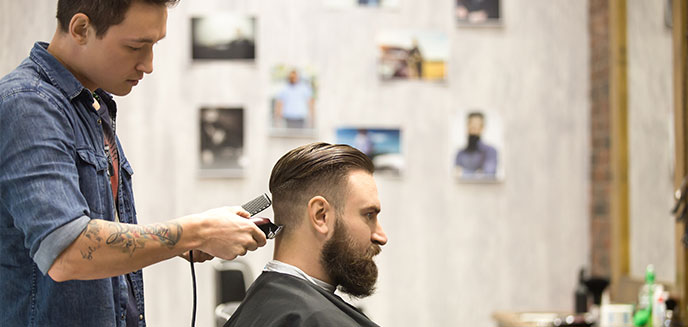 Get 20% off your salon or barbershop insurance
The NHBF works in partnership with Coversure Insurance Services to provide value-for-money Salonsure insurance cover specifically designed for the hair, beauty and barbering industries. Coversure offers:
• 20% discount for NHBF Members and NHBF Members (terms apply: coversure.co.uk/nhf/terms).
• Instant quotations with immediate cover.
• Price match guarantee. (Conditions apply – subject to evidence being provided and cover being on a like-for-like basis).
• Instalment plans.
• Flexible patch testing requirements.
Salon public liability checklist
• Get peace of mind with public liability insurance.
• Self-employed chair and space renters need public liability insurance too.
• Make sure your insurance covers the treatments and services you offer.
• You cannot rely on a disclaimer signed by your client. It will not stand up in court.
• Get 20% off your salon insurance with Coversure as an NHBF Member.
Join us!
Are you an NHBF Member? For less than 75p a day you'll have instant access to a wide range of additional benefits that offer incredible value for money. We'll help you boost your business while keeping you safe, legal and bang up to date with all the latest business legislation that will affect you. Benefits include:
• Our friendly membership helpline for everyday business support.
• Free 24/7 legal helpline.
• Essential health & safety kits.
• Free tax and commercial helpline.
• Free Member-only in-depth guides about all aspects of running your business.
• Savings and discounts on business essentials including insurance.