The UK left the EU on 31 January 2020 and has now entered an 11-month transition period.
This blog post covers:
What won't change?
In spite of the uncertainty, there are some things that won't change. Two major examples are the tougher data protection rules under GDPR and our current employment laws – both of these are here to stay. The government has pledged to protect UK workers so they get the same or better rights than EU workers.
Discover what rights your employees have.
Download our detailed Members-only guide to GDPR.

Download our GDPR toolkit which includes templates to help you comply with GDPR.

Not yet a Member? Join us now for less than 80p a day to access this user-friendly in-depth guide and make sure you are complying with GDPR.
A possible recession?
No one can predict if leaving the EU will cause a recession in the UK. If there were to be a recession, this could begin to affect the profitability of salons and barbershops.
However, the hair, beauty and barbering industry currently remains in good shape and the good news is that hair and beauty clients are probably more likely to delay spending on expensive items such as cars rather than giving up their hair and beauty treatments and products which are seen as 'affordable luxuries'. This is sometimes referred to as the 'lipstick effect' – a term coined by Estée Lauder who noticed that lipstick sales went up when the economy was dipping.
Get some loyalty lessons and learn how to keep your clients and attract new ones.
You're not alone with the NHBF
The NHBF will continue to monitor the effects of Brexit on the hair and beauty industry and will be offering expert support and advice in the coming months and beyond to help our Members through this unprecedented situation. Not yet a Member? Find out more.

Hair and beauty products – delays and rising costs?
Depending on the terms of any trade deals between the EU or the rest of the world, the cost of imported professional hair or beauty products may go up, although the government has promised to remove import tariffs to protect customers from price rises. New restrictions on customs arrangements may also mean that it will take longer for products to arrive.
Now is a good time to review costs, negotiate deals with suppliers and allow longer lead times for orders.
Find out how to create a thriving and profitable salon or barbershop business.
Employees from the EU
In most cases, EU citizens (including EEA and Swiss nationals) will need to apply for 'settled status' so they can carry on living and working in the UK after 30 June 2021.
Who is eligible to apply for settled status?
EU citizens (or a non-EU family member of an EU citizen) who have been a resident in the UK for five continuous years or more will be eligible for settled status.
Those with less than five continuous years as a resident will be eligible for 'pre-settled' status, which allows them to stay in the UK for a period of five years. They can apply for settled status once they have met the five years residency requirement.
Employer toolkit
As an employer, you are not required to check that your employee has applied. However, you may wish to let them know about the scheme (you are not legally required to do so).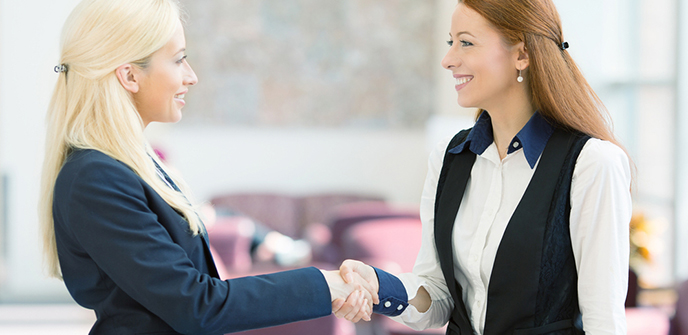 Download an employer toolkit about the EU settlement scheme from the government website.
Your employee does not have to tell you they have applied for settled status, or the outcome of their application. Also:
You must not discriminate against EU citizens because of the UK's decision to leave the EU. This applies to current employees and when you are recruiting new employees.
You cannot make an offer of employment or continued employment based on whether or not the person has applied for settled status.
There will be no change to the rights and status of EU citizens living in the UK until after 30 June 2021.
Find out more about this on the government website.
Selling your business
Zach Dogar from NHBF Trade Member ETS Corporate offers the following thoughts about selling your salon or barbershop business in the current pre-Brexit climate:
"In general, the referendum outcome has slightly reduced the sale value of salons, but the extent of this impact very much depends on the business and, in the longer-term, the ultimate Brexit scenario play-out.
"In the last few years, the UK economy has grown slowly, and this has been good for salon sales. More and more smaller chains and private investors are now acquiring them as a means of growth and this has meant there is still a buoyant market.
"For hair and beauty salon owners, there is an unpredictable period ahead and some 'rough weather' to endure. Things will improve in the longer term, but businesses will struggle to maintain past profits as Brexit unfolds. If you are thinking of selling your salon, then now is the time to try and find a buyer, especially if your business is profitable. The real impact on your business of a no-deal Brexit will be apparent after next year's financial figures. However, you can still achieve a reasonable sale price, and the market remains buoyant.
"You can still achieve a reasonable sale price, and the market remains buoyant." ~ Zach Dogar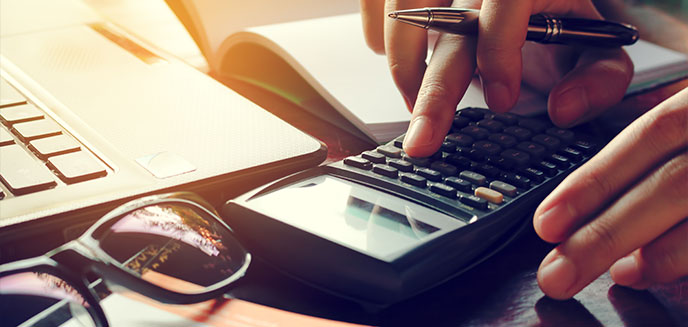 "As more and more successful deals involve an owner staying on in the business post-sale for up to three years, it's sensible to start planning now."
Zach has nearly 25 years' experience as a business broker and has helped hundreds of salon owners sell their business.
Get exit strategy advice and book your free no-obligation telephone consultation and business valuation online or call 01865 819865. Zach can be contacted directly on 07912 513876 or by email: zach@ets-corporate.com. See Zach's short YouTube video clip on this topic.
Selling? Retiring? Taking on a manager? Find out more.
Checklist
Some things won't change including GDPR and employment law.
Stay optimistic - the 'lipstick effect' may come into play if there is a recession.
Review costs, negotiate deals with suppliers and allow longer lead times for orders.
Understand the requirements for employees from the EU.
Get advice if you're thinking of selling – it's still possible to get a good deal