The pros and cons of going cashless in salons and barbershops have often been debated. It's now a hot topic as many businesses will be aiming to minimise cash payments when they reopen to help prevent the spread of coronavirus.
This blog post covers:
NHBF Members can login to read the full version of this blog post.
Not yet a Member? Join us for less than 80p a day to get a wide range of benefits including access to our friendly membership team, free 24/7 legal advice, in-depth business guides and fact sheets, and valuable discounts on business essentials including insurance.
Cashless UK: latest facts and figures
The latest figures compiled by Finance UK show that:
Card payments accounted for just over half (51%) of all payments in the UK in 2019.The number of contactless payments using debit and credit cards increased by 16% to 8.6 billion.
Cash payments decreased by 15% to 9.3 billion payments and the number of people not using cash or using cash just once a month has more than doubled in two years (3.4 million in 2017 and 7.4 million in 2019).
Cash was still the second most frequently used method, representing a quarter (23%) of all payments in 2019.

Pros and cons of going cashless
Pros
During the current coronavirus outbreak, reducing the handling of cash will help to guard against spreading the virus. When you reopen, it's best practice to ask clients to pay by card – preferably contactless. Always sanitise the payment device before and after payments are made and wash your hands after the client has left.
If you do accept cash, wash your hands afterwards and sanitise any surfaces where cash has been placed before it's stored in your till. Keep your till sanitised too – especially if it's used by different members of staff.
Cons
Going completely cashless may put off loyal and potential clients who for various reasons prefer to pay in cash.
Problems with your electricity supply or Internet connection may mean you can't take cashless payments.
It may discourage clients from leaving tips (see more on this below).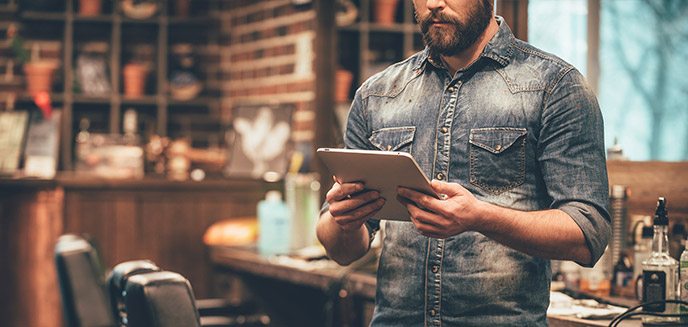 What about cash tips?
While the coronavirus outbreak is still ongoing, ask your clients not to hand over cash tips to your employees.
Your employees can:
Provide a slotted container for tips. They should regularly clean the container and (to be on the safe side) the money when they empty it. Hands should be washed after handling the jar or the money in it.
Ask clients to add tips to their contactless/card payment. (Please note: this will affect how tips have to be dealt with from a tax and National Insurance point of view). Download our Member-only fact sheet on tipping for more information.
Accepting card payments: merchant accounts
To accept payments by card, you will need a merchant account. Ask your bank for advice but also shop around to compare transaction costs. Find out more about choosing the best bank account for you.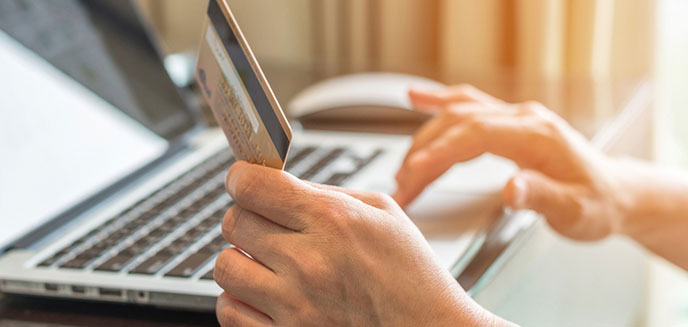 Choosing payment methods
For the majority of salon and barbershop businesses the most cost-effective option is to rent a card machine.
Browse NHBF Trade Members who offer payment services and equipment plus special offers for NHBF Members.
| | |
| --- | --- |
| | This guide will help you understand the basics of financial management for your business including tax, VAT, accounting and record keeping. It's available to NHBF Members only. Not yet a Member? Join today. |
Contactless payments
Contactless payments are a fast and secure way to make payments, usually of £45 or under (the amount was increased from £30 to £45 on 1 April 2020).
Contactless payments can also be made without credit or debit cards by using systems such as Apple Pay, Android Pay, Samsung Pay and Google Pay via mobile devices.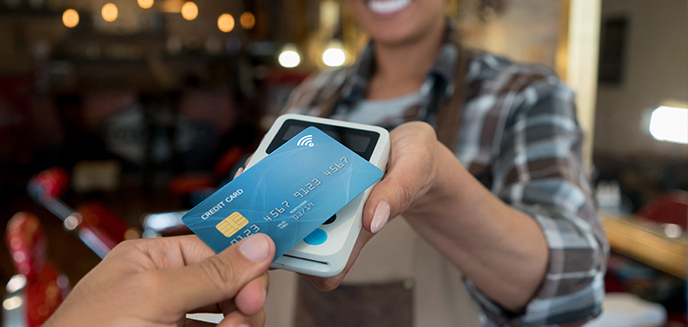 What the law says
It is against the law to charge your clients extra for paying by credit card, debit card or via methods such as PayPal.
More back to business blog posts
Allergy alert tests post-lockdown
Make marketing work for you post-lockdown.
Work smarter, not harder, when you reopen.
The importance of good mental health in your salon or barbershop.
Annual leave: temporary changes due to coronavirus.
Checklist
Going cashless has pros and cons – but at the current time it's best practice to ask for payment by card, preferably contactless, to help reduce the spread of coronavirus.
Provide individual slotted containers so clients can still leave cash tips.
Remember that tips taken as part of a card payment must be processed differently from a tax and National Insurance point of view.
Shop around before selecting a provider for your payment equipment and systems.
You cannot charge clients extra for paying by credit card, debit card or via methods such as PayPal.