To ensure your salon or barbershop thrives and grows when you reopen for business, you'll need to create a workable marketing plan. This doesn't have to cost a huge amount of money as many marketing activities can be carried out for free or at very low cost.
Don't forget: when reopening, you will need to be clear in your marketing and messaging about:
Your opening hours.
How to make appointments (preferably by phone).
What health & safety measures your clients will need to comply with.
Your clients' responsibility to cancel appointments if they are unwell or they live with anyone who is unwell.
Any services or treatments that you are not currently offering.
NHBF Members can download a free in-depth guide to marketing your salon or barbershop which includes more detailed information, including print and online advertising, setting up social media accounts, creating your website and sending e-newsletters. The guide also covers the laws you need to know about including copyright law and GDPR (data protection law).
This blog post covers:
Getting your brand right
Make sure your branding stands out from the crowd and is consistent and recognisable across everything you do – from your salon/barbershop décor and website to your social media accounts, advertising and price lists.
Consistent branding will help to promote your professionalism as a business, set you apart from the crowd and encourage client loyalty and confidence.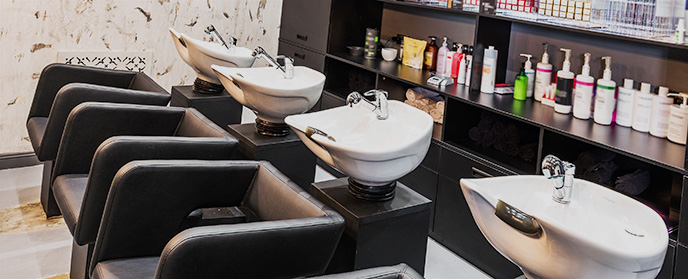 Getting your prices right
Even if you have the perfect marketing plan, both new and existing clients may be put off if your prices are wrong (and that could mean prices that are too low or too high).
Deciding how much you're going to charge is a crucial decision to get right. Firstly, you will need to ensure that you are charging enough to cover your costs and make a profit.
However, there are lots of other factors to consider too, for example:
Your location.
Your target market.
The range and type of services you offer.
Whether you're going for high-volume turnover or the luxury end of the market.
Increasing your prices
Don't be afraid to increase your prices if you need to. The vast majority of your clients will understand. However, do make sure all your staff will be able to explain the reasons for the price increases. For example, suppliers' higher costs and increases in wages, rent and rates.
Have gender-neutral pricing
Calculate your prices based on factors such as the type of service to be provided, products used, and the time the appointment will take. Gender neutral price lists will protect you from claims of sexual discrimination.
NHBF Members can download our guide to business finances, prices, wages and profits.
Social media
Take time out to develop a strong social media presence. Don't spread yourself too thinly – be selective and ensure you post regular updates. Facebook, Twitter and Instagram are good starting points. YouTube is also fantastic for showcasing your business.
If you are not on furlough (people who are furloughed should not be working for the business) you can use social media to stay in touch with clients during lockdowns. For example:
Create a survey to find out what your clients think or run a poll across your social media accounts.

Offer tips and advice for your clients to tide them over until they can come back into your salon or barbershop, for example, how to remove acrylic nails safely, quick maintenance tips and styling ideas for hair that hasn't been cut in a while.

Create some blog posts for your website to share top tips, health & safety advice when carrying out hair and beauty treatments at home, and latest trends etc.

Promote your gift vouchers, especially around key dates such as Mother's Day, Father's Day and birthdays.
If you are NOT furloughed, see our blog post for top tips and ideas on how to make the best use of your time during lockdown and hit the ground running when you re-open.
Instagram
Instagram is a hugely popular photo and video-sharing service used by millions of businesses, celebrities and individuals worldwide.
It's perfect for salons and barbershops because hair and beauty is such a 'visual' business.
Already got an Instagram account?
Have you refreshed you your Instagram feed recently? If not, now might be a good time to do so. See what other similar businesses are doing on Instagram and be inspired! You can add different content, create a new and more exciting look and forward-plan content to ensure your Instagram account isn't neglected in the future.
Not got an Instagram account yet?
It's free and straightforward to set up an Instagram account for your salon or barbershop. Once you're up and running, you can start to create content and publicise it on your other social media accounts and website.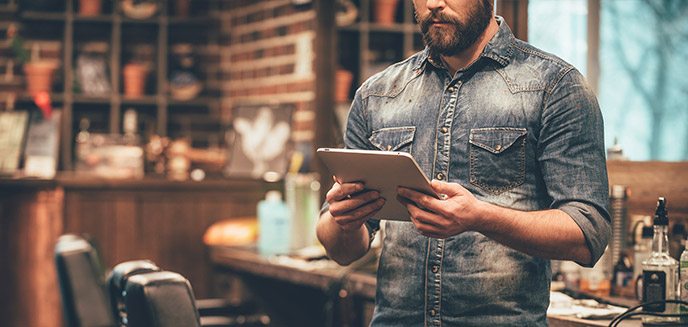 Facebook
You'll need a Facebook page for your business. You can keep your page 'private' while you're creating it then publish it when you're ready.
Your page name should usually be the name of your business – and the same name you use for all your social media accounts.
Tell people about your business in the 'About' section and add a profile photo and 'cover' photo – this is the image that will go across the top of your page.
You can also add a 'call to action' button at the top of your page. Use this to direct people to your website or encourage them to ring your salon or barbershop.
Twitter
Here are a few key pointers to ensure Twitter works for you:
Make sure your Twitter '@name' immediately identifies your business and that you include a profile photo that visually represents your business or brand.
Use your bio to help you stand out from the crowd – you can include location, opening hours and a link to your website.
Keep your Tweets short so they're easy to read and retweet. Include links to more information.
YouTube
YouTube is free to use and a great visual marketing tool for salons and barbershops. You can use it to showcase your services and products and offer top tips to help promote your professional know-how.
Do some research: look for hairdressing, beauty and barbering videos on YouTube and see which ones you like most and seem to be popular with viewers. This will give you some ideas for the kind of content you may like to create.
Social media calendar
Don't forget to download our social media calendar to help you plan your marketing activities throughout the year.
You can add your own events and special days to the calendar. For example, if you have a big anniversary coming up, charity events, or special client days to publicise.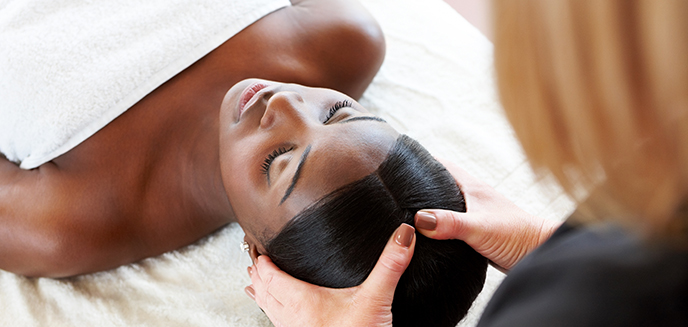 E-marketing
E-marketing via email and text is a simple, effective and affordable way to build loyalty and trust with your client base.
An attention-grabbing subject line followed by a brief and easy-to-read message written in your own distinctive voice and style will help to build your salon or barbershop brand and inspire loyalty among your clients.
Include 'forward to a friend' and social sharing buttons in your emails to help you reach more people - make sure it's easy for people who receive forwarded emails to subscribe for themselves.
Use your social media accounts and website to encourage more people to sign up for your marketing emails.
Make the most of salon software
Use salon software to set up automated e-marketing. These can include:
New client welcomes.
Thanks for recommending a friend.
Birthday messages and offers.
'Missing you' messages.
Appointment reminders.
Find salon software providers in our Trade Members' Directory.
Your salon or barbershop website
Creating your website
Depending on your budget, you can either hire someone to create your website or you can use a free or inexpensive template.
If you're taking the DIY route do some research to find out if this option is really for you. There are many providers out there, but here are a few to start with:
If you are going to pay a web designer, make sure you are absolutely clear about what you want and what you will get for your money.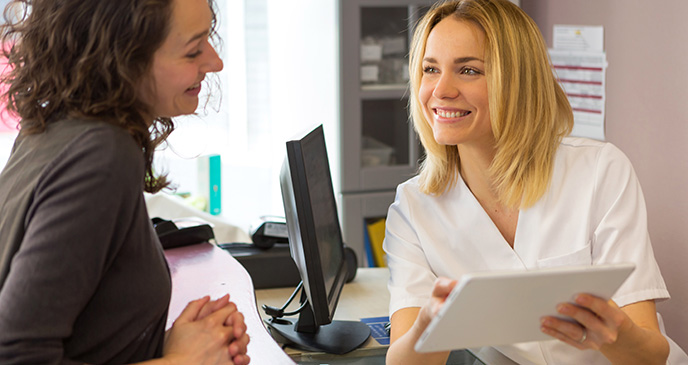 Google business listing
Anyone can use 'Google My Business' for free. This will raise the profile of your salon or barbershop with a listing on Google, making it easier for potential clients in your area to find you. You'll be able to communicate with clients and potential clients from your phone, tablet or computer.
Find out more about getting started with Google My Business.
Get listed in online business directories
Make sure you're listed on as many free online business directories as possible. These include:
Enter competitions and awards
Look out for industry awards and competitions to enter. Being recognised locally or nationally for your achievements will raise your profile, give you something positive to shout about on social media and in the local press, and will encourage new clients to try out your services.
Discover hints and tips for entering competitions and awards.
Enter the NHBF's competitions.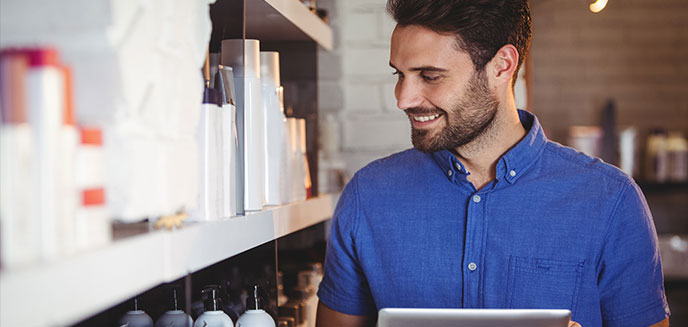 Retail marketing
The importance of retail sales to your bottom line can be neglected when you're busy running a salon or barbershop and dealing with clients. But don't ignore any opportunities to market your retail products and boost your profits.
Your employees can play a key role in helping to sell more retail products by marketing directly to your clients in a variety of ways.
Read our blog post for more information and top tips to help you market and sell more retail products.
Further guidance and relevant laws
NHBF Members can download the following guides and templates:
GDPR templates which include a marketing consent form and image/video consent form.
Checklist
Make sure your branding and pricing is right.
Use e-marketing to build client loyalty.
Keep your social media accounts and website on-brand and up to date.
Get your business listing online.
Enter competitions and awards.
Take steps to boost your retail sales.
Make sure you understand all the relevant laws that apply to marketing activity.
You may also be interested in...
Don't miss a thing: subscribe to our free newsletter for all the latest industry news and views.
Are you an NHBF Member? For less than 80p a day you'll have instant access to a wide range of additional benefits that offer incredible value for money. We'll help you boost your business while keeping you safe, legal and bang up to date with all the latest business legislation that will affect you.