The hair and beauty industry has been through one of the most challenging years in memory. The coronavirus pandemic is causing huge financial and emotional upheaval for numerous individuals and businesses, and the effects of the virus are still very much with us. Lockdowns continue to be imposed across the four nations as businesses are struggling to recover and move forward. This blog post covers:
NHBF state of the industry survey results
The NHBF carried out a state of the industry survey in November 2020 to find out how the pandemic is affecting salons and barbershops. The results made for grim reading, with 62% of those who responded saying they could not be sure their business would survive until the end of the financial year this coming April. Other key findings include:
One in eight business owners (13%) had already made redundancies as a result of the pandemic. 56% could not rule out further redundancies without more government support and one in nine (12%) said redundancies were likely.
53% of respondents had cut staff hours to save costs. In the beauty sector only, this figure rose to 61%.
Two in five (38%) of beauty salons were not earning enough to cover outgoings such as rent, overheads, staff costs and stock. Across the hair and beauty sector, only two in five are just about breaking even.
One in 11 businesses had not received any financial support.
Only 4% were likely to take on new staff in the next three months.
Only 4% were likely to take on apprentices.
The NHBF has been using the results of this important survey to strengthen the push for more government financial support for hair and beauty businesses.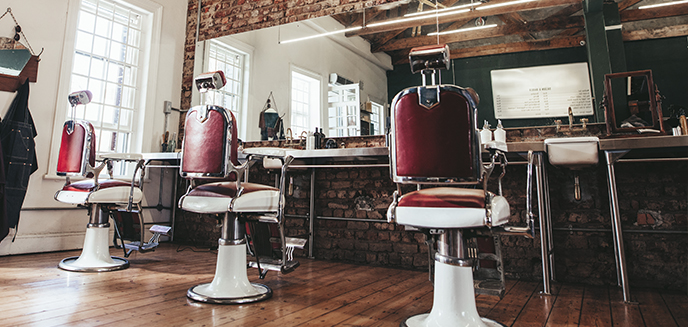 NHBF 2020 industry statistics
The NHBF's latest industry statistics underline the importance of the hair and beauty industry to the UK economy, with the latest figures available (2018) showing that it contributed over £8 billion in turnover to the UK economy.
Our stats offer a valuable overview of the state of the hair, beauty and barbering industries in the UK, including success rates, turnover, start-up numbers, working patterns, apprenticeships, age, gender and industry trends. However, it's important to note that our 2020 stats do not reflect the events of the past year. The full impact of the pandemic will become clearer when our 2021 statistics are compiled in November 2021.
Key findings for 2020 include:
Barbers, beauty salons and nail salons were the top three retail categories that saw the highest growth.
The survival rates for hair and beauty businesses lasting one year, three years and five years have declined between 2015 and 2019.
60% of people who work in hairdressing and barbering are self-employed and in beauty 65% are self-employed.
The number of hairdressing and barbering apprenticeships in England continues to fall.
Find out more about our 2020 stats. Members can download the full report free of charge. Non-members can buy the report for £250 inc. VAT. Please call 01234 831965 for more information.
Thoughts from NHBF chief executive Richard Lambert and president Ian Egerton

Everyone expected the first months of 2021 to be tough, even before tighter restrictions were announced. The rollout of the vaccines gives hope that there is an end in sight, but we hear every day from Members worrying that this may not be soon enough.
The NHBF has become the trusted source of information, advice and support for so many over the past year, and we will remain that loyal friend through the difficulties ahead.
We'll remind politicians – and indeed the wider public - of the huge contribution we can make to the economic recovery when it comes and the vital need to guard against losing otherwise successful and sustainable businesses. We'll look for new ways to support you through whatever lies ahead, and when the recovery does come, we will be there to help you make the most of it. ~ Richard Lambert, NHBF chief executive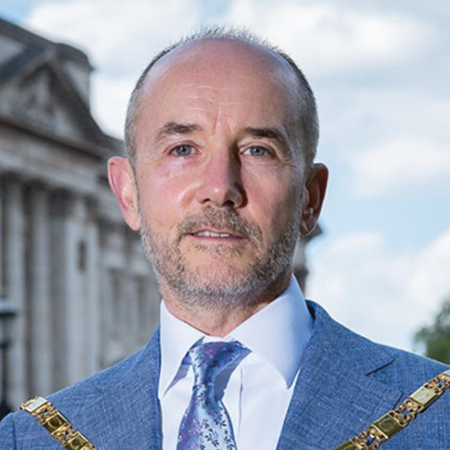 The pandemic continues to cause huge psychological and financial challenges for our Members, and we are very aware of the ongoing anxiety and stress that have resulted from the latest round of lockdowns. As a salon owner and employer whose business has been closed for five months of 2020, I understand what you are going through as we each struggle to come through this and hopefully survive, thrive and build strong businesses in the year ahead.
The NHBF will continue to engage with government, collaborate with the wider industry and do all we can to support our Members as we move through winter into what must surely be a better and brighter year ahead. ~ Ian Egerton, NHBF president

Feedback from the frontline
We asked our salons and barbershop followers @nhbfsocial what they learnt in 2020 to take forward into 2021 as they continue to face lockdowns and huge challenges in rebuilding their businesses. Here are just a few responses:
'I will take adjustable thinking. Embracing change, resetting expectations and accepting that there needs to be a lot of 'what will be will be.' Petheridgeconsultancy
'To have a good work/life balance, re-evaluation and change and adapt. Move with the times – the world is changing!' Beautyofbedford
'The ability to be able to adapt and take absolutely nothing for granted especially your health be it physical or mental.' Lyndy Boden
'Not focus on the negative. Believe you can change and become better.' Lesley Haggarty
'… Our industry is far more resilient and determined than we are given credit for.' Anne Goodreid
'I did so much education during lockdown and truly it got me through it and for that I am so grateful. This year has been so hard but I feel like I've learnt so much, it's been a year of change and I've been glad to be able to press pause and reset.' Hannah Chadwick
'Gratitude ... loyalty from my clients have kept me strong throughout ... for this is am humbled.' Lousie Andrea Dawes
Follow us: @nhbfsocial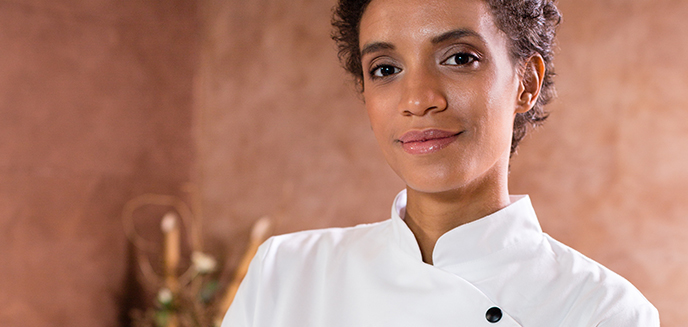 Sources of help and support
Get your prices right Deciding how much to charge is a crucial decision to get right. Find out more.
Reduce no-shows and late cancellations: These can seriously affect your cash flow and profit levels. NHBF Members can download a free in-depth guide to reducing no-shows and late cancellations.
Win-win: save money, gain clients and help to save the environment: Taking steps towards being a more sustainable business will not only help protect the environment but will also save you money and is a great marketing tool to attract more clients who are actively looking for sustainable hair and beauty services. Find out more about sustainability, from veganism to plastic-free options.
Speak to your bank and accountant: Take the opportunity to discuss the best financial solutions for your business. They may have some fresh ideas and suggestions that you hadn't previously considered. Find out about the importance of cash flow.
You may also be interested in...
Don't miss a thing: subscribe to our free newsletter for all the latest industry news and views.
Are you an NHBF Member? For less than 80p a day you'll have instant access to a wide range of additional benefits that offer incredible value for money. We'll help you boost your business while keeping you safe, legal and bang up to date with all the latest business legislation that will affect you.