Your website is your virtual shop window and a key marketing tool to help your salon or barbershop stand out from the competition and attract new clients. You need to make sure it's easy to use, appealing to look at, and worth visiting.
This blog post covers:
NHBF Members can login to read the full version of this blog post for more detailed information. Members can also download our in-depth guide to marketing your salon or barbershop.
Not yet a Member?
Join us for less than 80p a day
to get a wide range of benefits including access to our friendly membership team, free 24/7 legal advice, in-depth business guides and fact sheets, and valuable discounts on business essentials including insurance.

Creating your website
Depending on your budget, you can either hire someone to create your website or you can use a free or inexpensive template.
If you're taking the DIY route do some research to find out if this option is really for you. There are many providers out there, but here are a few to start with:
If you are going to pay a web designer, make sure you are absolutely clear about what you want and what you will get for your money.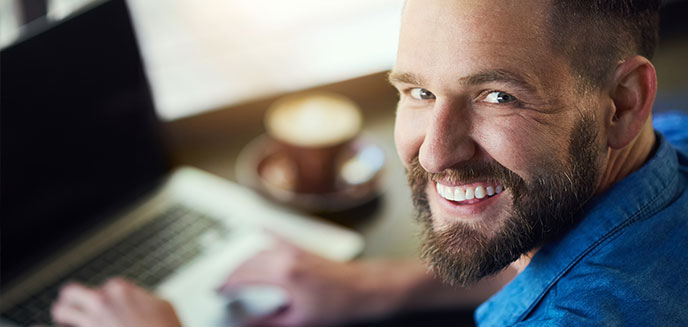 Choose the right 'look'
There is an amazing array of website design and colour options available – but don't get carried away. Your aim should be to reflect the look and feel you have created in your salon or barbershop.
Make sure that when people switch between your website and social media accounts, they are seeing the same 'look and feel' so that your online presence is unmistakeably 'you'.
Get more information on how to set up and make the most of your social media accounts.
Members can download this marketing guide which is packed with expert advice. Not yet a Member? Join today.
Ensure your website design can 'go mobile'
Remember that many people now go online via their mobile devices. This means your web design should work and look good on any size screen, including laptops, tablets and mobile phones. This is called 'responsive web design'.
Create your content
Don't be tempted to write huge amounts of text for your website. People have a very short attention span and won't have the patience to read it. Keep your text short and to the point. Bullet points can be used instead of paragraphs of text. This creates more of an impact and is much easier to read.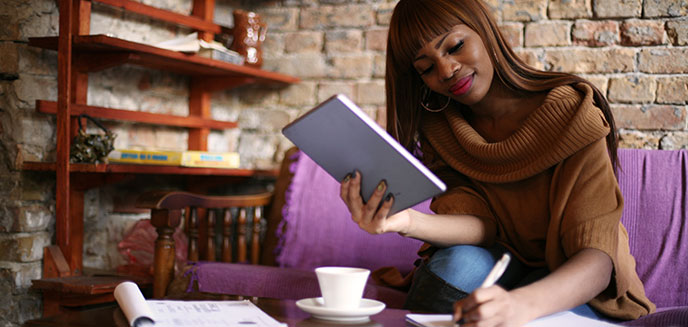 Format your content
Make sure it's easy to navigate around your website with clear signposting to key information – especially the most obvious things that people will be looking for. For example:
Contact details.
Location details.
Opening hours.
The services and treatments you offer.
Pricing.
Online booking system if you have one.
All this information doesn't have to be on your homepage, but it must be quickly and easily accessible from the homepage.
Always have at least one prominent link back to your homepage on every page of your website.

Use high-quality imagery
High resolution, high impact images are key in the hair and beauty industry and a must for your website. If you don't have a flair for photography, consider using a freelance photographer to take a few key images. If you go down this route, make sure you provide a clear brief so the photographer knows exactly what you want and where the images will be used. Agree a price in advance.
Don't forget: strict data protection laws under GDPR mean that you cannot use photographs of your clients without their express permission. The same goes for testimonials your clients may provide.
Photographs and copyright
Under UK law, the person who takes the photograph usually owns the copyright to it, but there are some exceptions.
Copyright law can be complex. Always take legal advice before taking any action. NHBF Members have access to a free 24/7 legal helpline.
Download our detailed Members-only guide to GDPR.
Download our GDPR toolkit which includes templates to help you comply with GDPR.
Not yet a Member? Join us now for less than 80p a day to access this user-friendly in-depth guide and make sure you are complying with GDPR.
Keep your website up to date
Regularly maintain your website and keep it up to date. Make sure there are no broken links to old pages and avoid constantly moving pages around as this breaks your web addresses and can harm your search engine rankings.
Make sure your prices, team members, opening hours, contact details, and list of services and treatments are always current.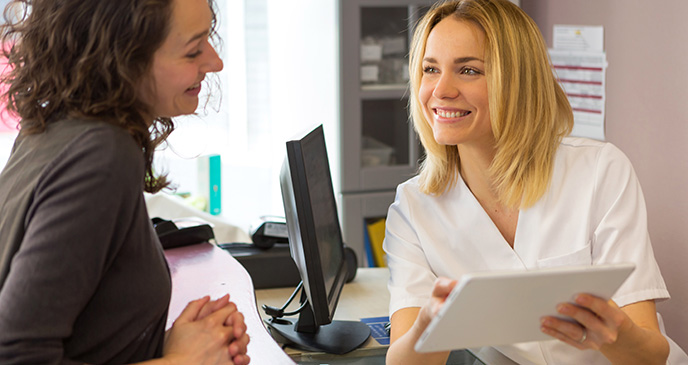 Monitoring website visits
Tools such as Google Analytics can help you monitor the response of visitors to your website, including which pages are most popular and how many people are visiting.
Get your salon or barbershop noticed online
Don't forget to claim your free business profile on Google. This will help to make your salon or barbershop visible online when people in your area are searching for your business or businesses like yours. You'll also be able to communicate with clients and potential clients from your phone, tablet or computer.
Publicise your website via your social media channels, and make sure links to your Facebook, Twitter and Instagram accounts are included on your website.
How to use Google to boost your business profile
Having a 'Google My Business' page is a great way to get your business noticed on local search results. It is free and easy to set up and allows you to publish your business location and details such as opening times, prices, parking and much more to potential clients. NHBF Members can watch our short video from industry experts Ignition Search, where they run through the process and give you some top tips to ensure you are making the most of your profile. Click here to watch the video.
Find out how to market your salon or barbershop for (almost) free.
Checklist
Research the pros and cons of DIY websites versus using a web designer.
Be absolutely clear about how you want your website to look and what you want it to do.
Make sure your website design reflects the look and feel you have created in your salon or barbershop, as well as your social media channels.
Ensure your website can 'go mobile'.
Make sure your website is easy to navigate and use.
Use high-quality imagery.
Maintain your website and keep it up to date.
Use tools such as Google Analytics to monitor how visitors use your website.
Claim your free business profile on Google.