Lights, camera, action: is your salon or barbershop on YouTube? If not, you're missing a great opportunity to raise your profile and attract more clients. Find out how to get started and discover top tips for YouTube success.
This blog post covers:
NHBF Members can login to read the full version of this blog post for more detailed information,. Members can also download our free in-depth guide to marketing your salon or barbershop.
Not yet a Member? Join us for less than 80p a day to get a wide range of benefits including access to our friendly membership team, free 24/7 legal advice, in-depth business guides and fact sheets, and valuable discounts on business essentials including insurance.
Why should your salon or barbershop be on YouTube?
"Hairdressing is incredibly visual and therefore it makes absolute sense to use a visual media channel such as YouTube to show off your work and educate clients," says NHBF Member Anne Veck.
"YouTube is popular, free, and easy to upload – but it stands to reason that if you want to make an impact you need to have great, watchable videos. You need the video to be straight to the point, fast and edgy."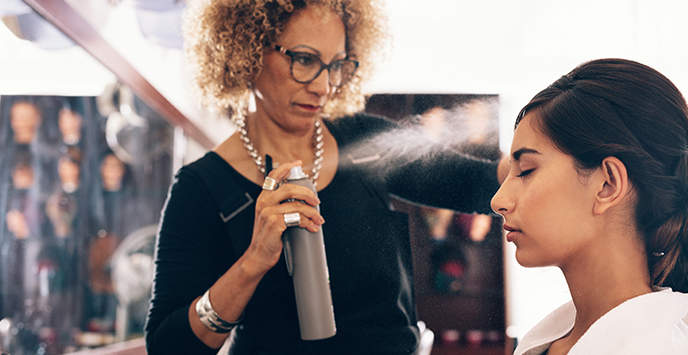 Understand the basics
• You will need to have a Google account. Once you are logged into your Google account, go to YouTube.com to sign up for a YouTube account. Find out more about setting up your YouTube channel: take a free course run by YouTube
Planning the content of your videos
Says Anne Veck: "It is important to sit down and work out really carefully what it is you want to do. What do you want the video to achieve and to say about your salon?"
Plan to keep your video clips short – from one minute to a maximum of three minutes. Attention spans are very short and viewers will quickly move on if nothing catches their interest.
Always include a 'call to action' at the end of your video. For example, encourage viewers to make an appointment at your salon or barbershop or ask for a consultation.
Ideas for content
Do some research: look for hairdressing, beauty and barbering videos on YouTube and see which ones you like most and seem to be popular with viewers. This will give you some ideas for the kind of content you may like to create. Here are a few suggestions to consider:
• Introduce your staff and showcase your salon or barbershop interior.
• Demonstrate hairstyles that viewers can do themselves – for example, fast updos.
• Offer blow-dry hints and tips for particular styles – for example, bobs or longer hair.
• Offer advice for common problems.
Creating your YouTube videos
To my mind, it's worth the investment of having it filmed professionally – the quality increases massively," says Anne Veck. "But if you've not got much of a budget, one tip can be to use a media student who needs experience and can get access to equipment and materials through college."
Another option, popular with many YouTubers, is to make your own video clips and use a free editing program to make the final result as professional as possible. With editing programs you can delete the bits you don't like, add text to the screen, and adjust the sound levels, brightness and colour.
Discover how to market your salon or barbershop for (almost) free.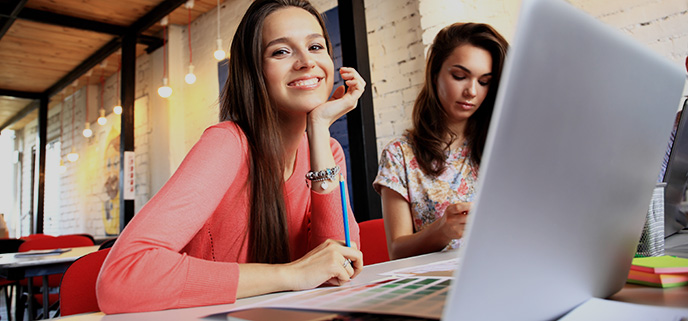 Increasing the number of views
• Make sure all the videos you upload are marked 'public' – you can do this in your YouTube account under the privacy settings.
• Add keywords to each video you upload to help people find you via search engines. You can do this in your account by selecting individual videos, going to 'edit' and typing your keywords into the 'tag' section.
• Add a subscribe button to encourage more views and loyalty to your channel.
Get tips on creating a great website.
Checklist
• Make the most of YouTube: it's free!
• Familiarise yourself with the basics.
• Plan your content and always include a call to action.
• If your budget is limited use a media student or do it yourself.
• Publicise your YouTube channel to maximise views.
• Add good quality videos on a regular basis.
Become an NHBF Member
For less than 80p a day you'll have instant access to a wide range of additional benefits that offer incredible value for money.
The NHBF will help you boost your business while keeping you safe, legal and bang up to date with all the latest business legislation that will affect you. Benefits include:
• Our friendly membership helpline for everyday business support.
• Free 24/7 legal helpline.
• Essential health & safety kits.
• Free tax and commercial helpline.
• Free Member-only in-depth guides about all aspects of running your business.
• Savings and discounts on business essentials including insurance.