Approximately ten years ago, a number of hair professionals, including former celebrity hairdresser Jacqui Macintosh highlighted a skills gap in the hairdressing industry. What she found was not all hairdressers and barbers had experience working on all hair types.
Jacqui, from the Francesco Group, appeared on the television series, Undercover Boss. She entered a salon, and no stylist in the salon could help her with her hair. See the video clip here.
This episode triggered a discussion across the hair industry here in the UK. It felt that in our multicultural society, a client's hair should not be classified by race or culture. It should be classified by hair type and that all learners and apprentices should learn about all different hair types.

In 2014, the National Occupational Standards (NOS) were up for review. Following extensive development and consultation with the industry, the NOS steering group recommended the need to include hair classifications in the hairdressing and barbering national occupational standards.

Jacqui McIntosh, currently working for VTCT as Apprenticeship Business Development Manager and was part of the NOS and subsequent qualifications development, says: "There are great examples of salons working with all hair types across the country. The hair classifications have been fundamental in supporting this transition enabling stylists to understand different hair types."

In 2014, VTCT launched a hair classification roadshow across the country, ensuring their centres had the required knowledge to deliver type 4 hairdressing.

This new measure would ensure that hair classifications would be included in any new qualifications. However, there was concern at the time, not all learners, due to geographical location, would be able to work on all hair types. For example, in Scotland, Wales and Cornwall, there is a limited number of salons with type 4 hair clients. It was felt where there was a capacity issue, learners would still need to know all hair classifications through guest speakers, and demonstrations would be used to ensure all learners had some exposure to practical skills.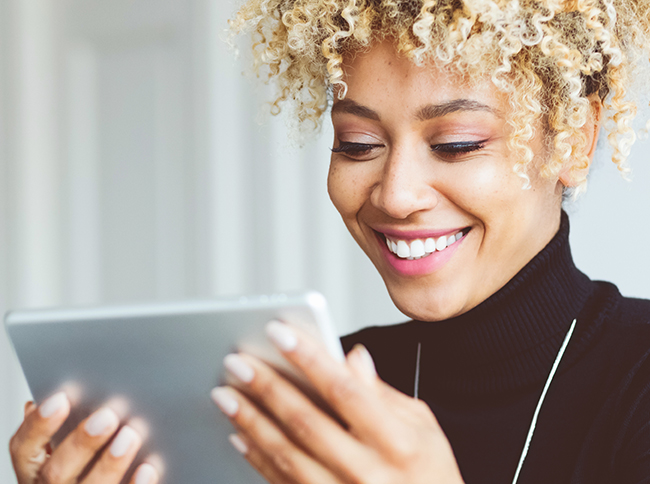 In the devolved nations, National Occupational Standards are still used as the basis of qualifications. For example, in Scotland, the National Occupational Standards are the units of the SVQ. Other nations still use NVQ (although extremely out of date) in their frameworks. The skills development Scotland website explains this more.

Samantha Golding, salon owner at SG Hair in Birmingham has trained apprentices in her salon for many years and was a steering group member on the 2014 NOS review, says: "Think of hair types as your group of friends each person has a different personality and reacts differently to different circumstances. The first thing I get my apprentices trained on is how to properly shampoo and blow-dry. My advice is don't be afraid of unfamiliar hair types.

"The important thing is to be mindful that all hair types are different. For example, when it comes to type 3 and 4 hairs, it can be fragile when wet, so vital that you detangle the hair first. This is where having the correct tools for brushing & combing helps.
"My advice to people living in the remote parts of the country who may not be exposed to many type 3 or 4 hair is to use a mannequin to train yourself and staff. You never know when it may be handy to use as none of us wants to lose a potential client."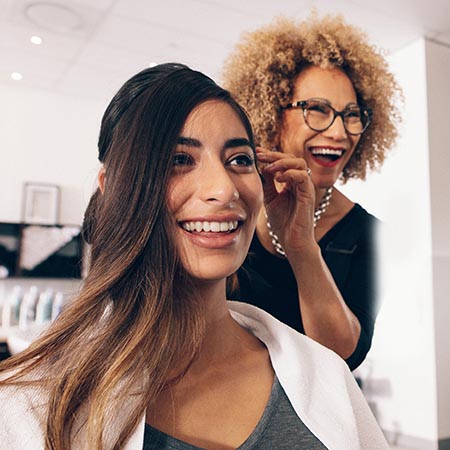 So, what are the different hair types?

Hair's curl pattern and texture can determine hair type. The amount of curling is based on the hair follicle's shape. There are three different hair textures and four different hair types. Each hair type can be divided into three subtypes. Once you understand the different hair types and hair textures—you'll understand what a person's hair is naturally capable of when it comes to things like having body or holding a curl.

Hair classifications:

Type 1 – Straight hair

1.1 Fine/Thin – hair tends to be very soft, shiny and oily, and it can be difficult to hold a curl.
1.2 Medium – hair has lots of volume and body.
1.3 Coarse – hair usually is extremely straight and difficult to curl.

Type 2 – Wavy hair

2.1 Fine/Thin – hair has a definite "S" pattern. Usually can accomplish various styles.
2.2 Medium – hair tends to be frizzy and a little resistant to styling.
2.3 Coarse – hair is also resistant to styling and usually very frizzy; it tends to have thicker waves.

Type 3 – Curly hair

3.1 Loose curls – hair tends to have a combination texture. It can be thick and full with lots of body, with a definite 'S' pattern. It also tends to be frizzy.
3.2 Tight curls – also tend to have a combination texture, with a medium amount of curl.

Type 4 – Very curly hair

4.1 Soft – hair tends to be very fragile, tightly coiled and has a more defined curly pattern.
4.2 Wiry – also very fragile and tightly coiled; however, with a less defined curly pattern – has more of a "Z" pattern shape.

The NOS recognised by the devolved nations (Scotland, Northern Ireland, Wales) updated in 2021, curl was added to the title, and the combination has been added to the range; they no longer include the full description: Hair curl classification: 1. Straight, 2. Wavy, 3. Curly, 4. tight curls, 5. combination.

Wendy Cummins, salon owner and hair professional apprenticeship steering group chair, says: "The hair classifications have been embedded into the England apprenticeship standards for hairdressing and barbering since 2016, to ensure the standards were inclusive and accessible. The use of hair classifications is not something new! they are widely used in industry and qualifications.

"The hair professional apprenticeship standards and assessment plans were developed to ensure that apprentices across England can complete their apprenticeship on all hair classifications."

The hair professional apprenticeship standards are currently under review and are due to be published in early 2022.
Wendy added: "The current hair classifications, including the full description, will continue to be embedded into the apprenticeship standards as is. It is vital that we use consistent wording, currently used in industry and all apprentices can work and have an understanding of all hair types to meet client's needs."