Are you making the most of social media to help your business make a splash? In today's online world there are plenty of opportunities to publicise your salon or barbershop, raise your profile and keep in two-way contact with your clients. So don't ignore your social media accounts – keep them updated and relevant as part of your regular marketing activities.
This blog post covers:
NHBF Members can login to read the full version of this blog post for more detailed information. Members can also download our free in-depth guide to marketing your salon or barbershop.
Not yet a Member? Join us for less than 80p a day to get a wide range of benefits including access to our friendly membership team, free 24/7 legal advice, in-depth business guides and fact sheets, and valuable discounts on business essentials including insurance.
Where to start
Take time out to develop a strong social media presence. Don't spread yourself too thinly – be selective and ensure you post regular updates. Facebook, Twitter and Instagram are good starting points. YouTube is also fantastic for showcasing your business.
Twitter
Here are a few key pointers to ensure Twitter works for you:
• Make sure your Twitter '@name' immediately identifies your business and that you include a profile photo that visually represents your business or brand.
• Your header image is your 'billboard' – you can use pictures of events, products, your team at work, and special promotions. Refresh your header every so often.
• Tweet on a regular basis (there are no strict rules about how often). Offer information that's relevant and valuable to your target audience.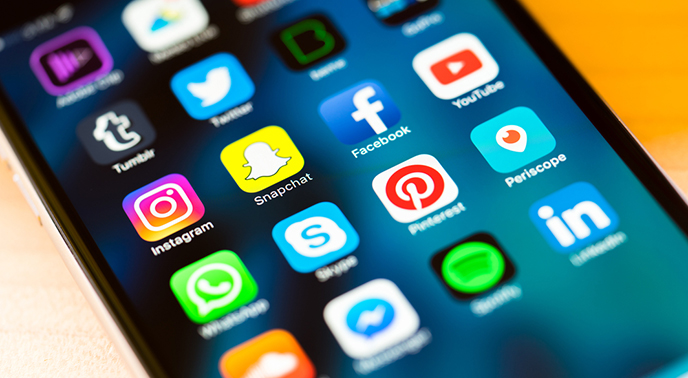 Facebook
You'll need a Facebook page for your business. You can keep your page 'private' while you're creating it then publish it when you're ready.
Your page name should usually be the name of your business – and the same name you use for all your social media accounts.
Tell people about your business in the 'About' section and add a profile photo and 'cover' photo – this is the image that will go across the top of your page.
You can also add a 'call to action' button at the top of your page. Use this to direct people to your website or encourage them to ring your salon or barbershop.
Now you're ready to go:
• Start adding posts to your page using good quality images and video clips.
• Make your accompanying text short, informative and easy to read. Always keep your target audience in mind. Will this interest and inspire them?
• Don't forget: you can stream live video on Facebook – which is great for competitions, special events, demonstrations, or anything else that's going on in your salon or barbershop. Live video can then be saved on your Facebook feed.reviews on your Facebook page.
• Maintain an active presence on your Facebook page – always reply to comments and thank those who leave compliments.
Instagram
Instagram is a hugely popular photo and video-sharing service used by millions of businesses, celebrities and individuals worldwide.
It's perfect for hair and beauty salons and barbershops because hair and beauty is such a 'visual' business.
You'll need to download the Instagram app onto a mobile device to get started. Then sign up for an account, or simply sign in using your Facebook account. It's best to set up a business account (it's free to do) as this will give your followers a direct link to your salon or barbershop website and contact details.
• Post regularly and always use high quality images and video clips. As with Facebook, you can post a live video stream (create 'highlights' to keep a permanent record).
• You can create 'stories' with short video clips or images that are available to view for 24 hours. You could showcase what's happening in your salon, introduce staff members, run polls, publicise offers and appointments, and share the fun! Create 'highlights' to make a permanent post from your story.
• Make sure your content will catch the imagination of your target audience. Make it about them, not about your business. What do they want to see? What do they aspire to? How can you help them get the latest look?
YouTube
Don't miss a great opportunity to showcase your business on YouTube. It's popular, free, and easy to upload your videos. Find out more about how to get started and showcase your business on the 'big screen'.
Salon/barbershop apps
A salon or barbershop app is another great way to connect with your clients. As well as acting as a mini-website for your business, it can also link directly to your booking system. Apps should be fun too, for example, offering the opportunity for clients to take selfies, try out styles and colours and upload the results to social media - complete with your branding.
You'll probably have to pay for expert help to develop your app. Have a definite budget in mind and be clear about what you want your app to do. Do your research and find a developer you feel confident working with.
Discover our Trade Members who supply salon software and apps.
Remember GDPR
Make sure your salon or barbershop complies with the new data protection laws when using social media. For example, don't automatically assume that you can post 'before and after' pictures of your clients; you must get their specific permission to do this. View our blog post about GDPR for more information.
Download our detailed Members-only guide to GDPR.

Download our GDPR toolkit which includes templates to help you comply with GDPR.

Not yet a Member? Join us now for less than 80p a day to access this user-friendly in-depth guide and make sure you are complying with GDPR.
Photographs and copyright
Under UK law, the person who takes the photograph usually owns the copyright to it, but there are some exceptions.
Copyright law can be complex. Always take legal advice before taking any action. NHBF Members have access to a free 24/7 legal helpline.
Social media policy for salon staff
You need to protect your reputation and branding, so it's best to be clear about how you want your employees to use your social media accounts as well as their own.
NHBF Members benefit from free employment contracts and staff handbooks which set out the standards that must be met by employees when using their personal social media accounts both inside and outside work.
Employees can be unsure about what is acceptable and what isn't – especially when using their own social media accounts outside of work. If one of your employees breaks the rules set out in your social media policy, trying speaking to them privately first and explain why you would like them to delete any posts that don't comply with your social media policy.
If this doesn't work, you will need to follow your usual disciplinary procedures.
Dealing with online complaints
Unfortunately, you will almost inevitably be on the wrong end of a negative online review at some time. Whether you feel it's fair or unfair, here's the best way to deal with it:
• Don't become involved in an online discussion/argument.
• Contact the client offline and ask them to get in touch so you can put things right.
• Stay calm and listen to what they have to say.
• Say you're sorry (this does not mean you are accepting liability).
• Invite them back into the salon for a free appointment so you can put things right.
• Offer some VIP treatment as part of the service.
• Give them a gift voucher at the end of the appointment.
• If you feel it's appropriate, you can ask your client to take their negative review down, or add a more positive one.
Social media calendar
Want to find out key dates in the calendar and when you can make the most of posting on social media? If so, NHBF Members can download our social media calendar for free here.
Checklist
• Make the most of social media
• Post on a regular basis
• Make sure each of your social media accounts has consistent branding and style.
• Use high quality images and video clips.
• Make sure your posts are interesting, relevant and inspiring to your followers.
• Be responsive and interactive – always reply to comments and mentions.
• Have a clear social media policy for your salon or barbershop employees.
• Take online complaints offline if possible and aim to make a negative a positive.
Sign up for our e-newsletter
Don't miss a thing: subscribe to our free newsletter for all the latest industry news and views.
Are you an NHBF Member? For less than 80p a day you'll have instant access to a wide range of additional benefits that offer incredible value for money. We'll help you boost your business while keeping you safe, legal and bang up to date with all the latest business legislation that will affect you.