When salons and barbershops reopen, a well-planned marketing campaign will be crucial for the future success of your business. There are a number of
no-cost and low-cost marketing ideas
that won't break the bank, but you can also experiment with paid-for advertising on social media as a cheap and effective way to attract new clients.
This blog post covers:
Deciding how much to spend
Always make full use of no-cost and low-cost marketing ideas before spending larger amounts of money.
A good rule of thumb is to spend no more than 6-10% of your turnover on advertising. But it's also possible to spend much less than this for highly effective paid-for advertising on social media.
Don't spend lots of money on online advertising unless you really know what you're doing and can be confident you'll get a good return. Dip your toe in the water, spend a small amount of money to experiment with different ads and see how it goes. Once you see a return on your investment, you can spend a little more.
Find out how to create an advert that works.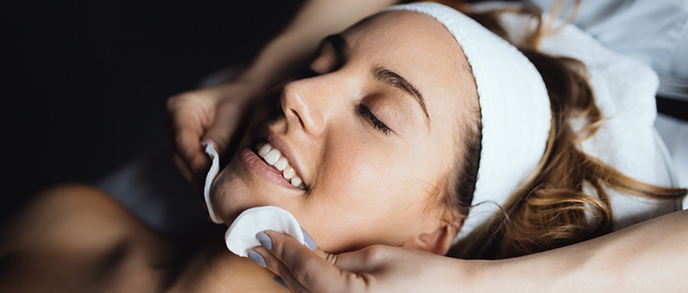 Stay legal: Botox and other prescription-only injectables
Prescription-only medicines or prescription-only medical treatments must not be advertised to the public. These include Botox. Botox is a registered trademark for a specific botulinum toxin type A product. The ruling also applies to other brands such as Vistabel, Dysport, Bocouture, and Azzalure.
The basic rule of thumb is that you should not make any direct references to these products in your advertising. You can offer a 'consultation for the treatment of lines and wrinkles'.
Find FAQs about this on the Advertising Standards Authority website.
Advertising on Facebook
If you are new to online advertising, Facebook may be a good place to start. You can target your ads, for example, by age, gender and geographical location, and can spend as little as £1 day. You can also choose how long you want your advert to run for.
Facebook will take you step-by-step through the process of placing an advert. You will:
Choose your objective: for example, what you want your advert to achieve.
Select your audience: for example, by age, location and other details. You can choose the interests and behaviours that best matches your target audience.
Decide where to run your advert: for example, on Facebook, Instagram, Messenger, Audience Network or across them all.
Set your budget: choose how much you want to spend each day and how long you want your advert to run for.
Pick a format: there are six to choose from.
Place your ad.
Measure and manage your advert: at this stage you can track its performance and edit your campaign. Also, you can consider using 'Facebook pixel'. This allows you to track what users do on your website after seeing your advert. Find out more.
Find out how to create a Facebook ad.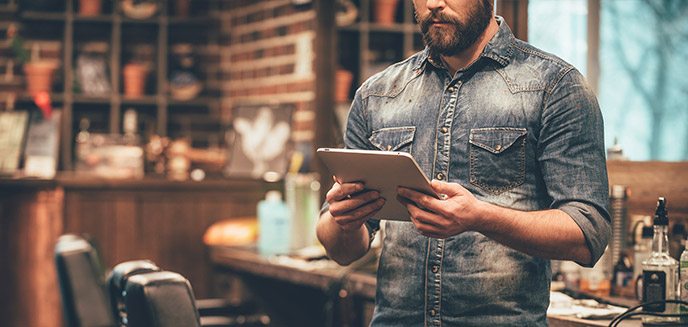 Advertising on Twitter
There is no minimum spend for advertising on Twitter and you can start or stop your campaign at any time.
You can create a specific audience for your advert based on factors such as location, age and gender. Alternatively, Twitter will display your ad to people who are already engaging with your Twitter account.
Twitter has produced a number of short 'lessons' to take you through the process of creating an advert (you'll need to be signed into your account to access these):
Twitter provides a campaign dashboard so you can see how well your adverts perform and you will also be able to track what actions people take after seeing your advert on Twitter.
Get started with a Twitter ads campaign.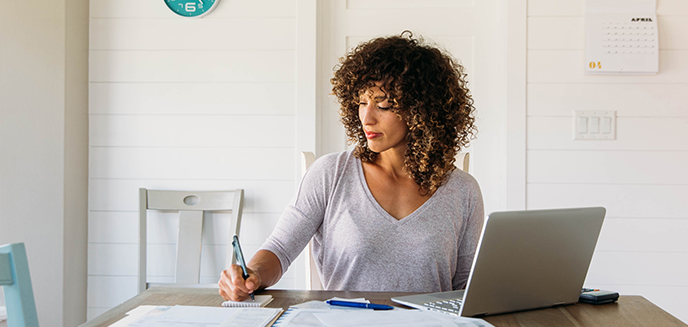 Advertising on Instagram
Instagram allows you to turn any post into an advert. You choose a budget that works for you and also decide how long you want your ad to run.
Instagram offers a range of advice about how to make your advert stand out and really work for you:
Build your business with Instagram.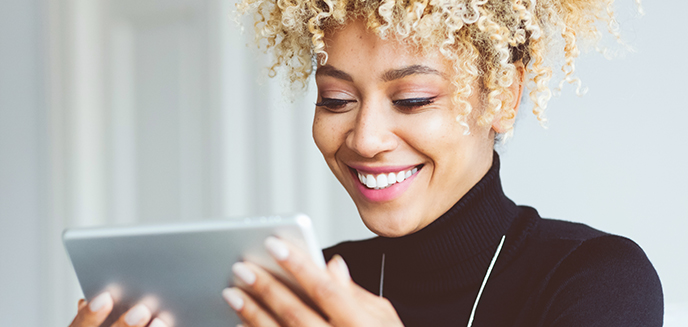 Advertising on Google
You can set a monthly budget cap with Google, and also pause or adjust your spending at any time.
Google will take you through the process of creating your advert including:
Deciding on your goal.
Choosing where to advertise.
Creating your message.
Setting your budget.
You will also get help with improving your ads and achieving better results over time, as well as useful reports and insights about your advertising campaign.
Grow your business with Google ads.
Find out if your advert worked
When advertising online you will be able to see tracking details such as how many people have seen your advert and/or followed links.
You can include a code in your advert that people need to quote when booking a special offer you're advertising. This will help you track the success of your advert.
Also – always ask new clients how they heard about you. They may have seen your advert a while ago, but only just got round to booking an appointment with you. Similarly, a client who hasn't been in for a while may also be prompted to return after seeing your advert.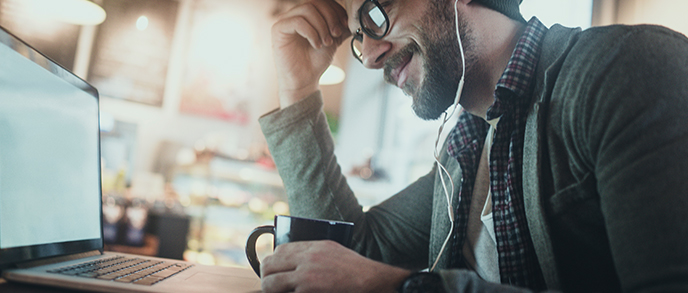 Don't forget 'Google My Business' and online business directories
Anyone can use 'Google My Business' for free. This will raise the profile of your salon or barbershop with a listing on Google, making it easier for potential clients in your area to find you. You'll be able to communicate with clients and potential clients from your phone, tablet or computer.
Find out more about getting started with Google My Business.
Get listed in online business directories
Make sure you're listed on as many free online business directories as possible. These include:
Always use exactly the same details when registering on different sites. For example, make sure you always enter your business name in exactly the same way. If you don't, Google will think they are separate businesses which will affect your search ranking.
Further guidance and relevant laws
NHBF Members can download the following guides and templates:
GDPR templates which include a marketing consent form and image/video consent form.
Checklist
Make the most of no-cost and low-cost marketing.
Ensure your adverts are legal – eg, advertising Botox is against the law.
Don't overspend on social media advertising – start with a small budget and see how you go.
Use the free tools provided to track the success of your adverts.
Get a free listing on 'Google My Business' and other online directories.
You may also be interested in...
Are you making the most of social media to help your business make a splash? In today's online world there are plenty of opportunities to publicise your salon or barbershop, raise your profile and keep in two-way contact with your clients. Find out more.